Win the Battle for Control, Efficiency & Differentiation in the Home Network with Operations Automation
Date / Time:
Wednesday, June 13, 2018, 10.00 a.m New York / 3.00 p.m London
Overview: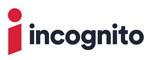 Speakers
With 60-80% of technical support calls resulting in escalations, operations automation in the home network is an imperative for broadband providers, according to industry-first research from Incognito and Analysys Mason. The research quantifies significant operational efficiencies by introducing digital channels for home users, customer care, network operations, and looks at how these can improve the experience for residential subscribers.
Join Incognito and Analysys Mason on June 13 at 10:00 a.m. EST to learn:
Where to introduce home network operations automation to get maximum value;
How to reduce inbound technical support calls by a third, alleviate customer care escalations, and enjoy a 25% reduction in truck rolls;
How this will enable a differentiated and positive experience for digital home network subscribers.
Alison Diana, Editor, Broadband World News


Alison Diana always dreamed of being a veterinarian – until she saw a documentary of a vet removing an alligator's eye. With a love of English but no desire to be a teacher, Alison had no idea what she would do until she earned a four-year, full-tuition journalism scholarship to the School of Visual Arts and fell in love with feature writing.

An internship at Rolling Stone encouraged Alison to mix her love of music and writing until she answered an ad in a local newspaper for a position at a B2B channel publication. And so her 25-year career covering solution and service providers; technologies from HPC and UC&C to cloud and security, and business began.

Alison spent 10 years at CRN, before launching a successful freelance career writing for publications including InformationWeek, VARBusiness, Redmond Channel Partner, numerous TechTarget sites, and Florida Today. She later rejoined UBM as part of the DeusM team before heading InformationWeek's health IT section. Alison – who lives on Florida's Space Coast with her husband, teen daughter, and two spoiled cats – became part of the Light Reading team as editor at The New IP. In late May of this year, she was named Ambassador of the New IP Agency, a not-for-profit independent initiative providing information, education, analysis, community services and testing to support and accelerate the development of a global economy based on open, advanced, virtualized IP networks.
close this window
Ann Hatchell, Chief Marketing Officer, Incognito Software


As CMO, Ann leads the development and execution of global marketing strategy and go to market programs for Incognito's solutions including customer network experience management, next generation device provisioning, fiber service activation, monetization and analytics.

Ann joins Incognito from Amdocs, with previous industry experience at CENX and Bridgewater Systems. Ann's telecom experience spans device and service management, next generation OSS, NFV management and orchestration, software defined networks, mobile packet core, enterprise connectivity and security, licensed and unlicensed spectrum solutions.
close this window
Anil Rao, Principal Analyst – Analysys Mason


Anil Rao is a Principal analyst at Analysys Mason, leading Service Assurance and Fulfilment research programmes. With over 15 years' experience in the telecommunications industry, Anil has broad ranging experience in designing and implementing telco operations solutions for both fixed and mobile operators. In his current role as an industry analyst, Anil focuses on how digital transformation, network virtualization, 5G and IoT will impact operations and enables telcos and industry players to explore new business models and revenue opportunities. He holds a BEng in Computer Science from the University of Mysore and an MBA from Lancaster University Management School, UK.
close this window
Paul Stevens, Marketing Director, Advantech Networks & Communications Group


Paul is Marketing Director for Advantech's Networks & Communications Group. Paul has focused on technology marketing roles since he joined Advantech in 2002. Prior to that he was European Marketing Manager at Motorola where he managed partner initiatives and helped evangelize new technology introductions. He is actively focused on helping build out Advantech's NFV ecosystem. He studied Electrical and Electronic Engineering in the UK.
close this window