Automating Field Tests & Analysis to Boost Operational Efficiency
Date / Time:
Tuesday, May 29, 2018, 11:00 a.m. New York / 4:00 p.m London
Overview: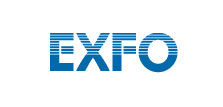 Speakers
For many CSPs, today's field testing is inefficient and technician productivity is low. This is impacting their ability to deploy new infrastructure fast enough to meet market demand. Inadequate testing can lead to service issues, delays, cost overruns, subscriber churn and reputational damage. Currently, many telcos waste excessive time on tests that generate low-quality data.
With test automation, the time to implement tests might be reduced by as much as 50% and the time wasted on post-test data entry could be eliminated entirely. Validation testing and test result analysis can get closer to real time. Furthermore, automation can increase the consistency and accuracy of test data both at collection and when inputting into field management systems. Reduced human error translates into higher QoE for customers and lower opex for the telcos.
Network operators need to ensure the fiber they lay today will deliver the bandwidth demands of the future. Automated data collection and analysis is the key to faster, more efficient first-time-right deployments.
James Crawshaw, Senior Analyst – OSS/BSS Transformation, Heavy Reading


James leads Heavy Reading's OSS/BSS research service. He examines the breadth of software used by communications service providers in customer, business, service and infrastructure management. James's areas of focus include BSS, OSS, SDP, policy management, revenue assurance, service assurance, analytics and business intelligence. He is particularly interested in the impact of SDN and NFV on operator's IT systems.

Prior to joining Heavy Reading, James worked for more than 15 years as an analyst covering technology and telecom companies for various investment banks and industry research firms. He previously worked as a management consultant in industry.

James holds a BSc and MEng in Electrical and Mechanical Engineering from the University of Manchester, England.
close this window
Michael Proctor, Product Line Manager, Field Test Cloud Services, EXFO


Michael Proctor has more than 20 years of telecommunications experience specializing in field testing and service assurance of fiber, IP services and Carrier Ethernet deployments for Tier 1 service providers, cable MSOs and wireless operators. He has held positions in operational consulting, product market management and technical sales in North America and Europe, supporting test equipment, OSSs and cloud-based solutions.
close this window
Jeff White, Vice President, Arago Gmbh


Jeff leads business operations for the communications industry in the Americas at Arago. He has held previous senior roles at Hewlett Packard Enterprise as lead of Communications Media and Entertainment vertical for Americas, Ericsson and Alcatel-Lucent. He has led the technology efforts for communications service providers and early-stage companies. He was also responsible for sales and operations in the communications equipment providers for product lines and services portfolios. Earlier in his career, he served in leadership roles at BellSouth and Cingular Wireless (now AT&T). At Cingular, he led Cingular Core Transport and Networking efforts. At BellSouth (now AT&T) he led the Broadband Internet Operations and Support organization, which included broadband tier two technical support, customer networking equipment business, broadband OSS and end-to-end process. Jeff chaired the Tech Titans Technology Association of North Texas, representing over 300 technology focused companies in the greater North Texas community. He also served on the North Texas Regional committee of the Texas Emerging Technology fund under Governor Rick Perry.
close this window