Creating and Executing Effective GDPR Implementation Strategies
Date / Time:
Tuesday, May 8, 2018, 10:00 a.m New York / 3:00 p.m London
Overview: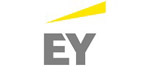 Speakers
Jim Hodges, Principal Analyst – Cloud and Security, Heavy Reading

Nils Ahrlich, Head of Security Portfolio Management, Nokia

Andy Ng, Information Protection Lead, Associate Partner, EY
This month, the European Union's General Data Protection Regulation (GDPR) initiative will become law and subject to regulatory compliance enforcement. In order to ensure complete adherence to this legislation, Communications Service Providers (CSPs) must prepare themselves on several fronts.
The first step for CSPs will be to work with their suppliers and vendors to ensure access to the latest tools and support needed to adequately protect data. While these tools requirements differ from CSP to CSP, there are some common requirements and a base of tool capabilities that will simplify the process and ensure the greatest measure of implementation success.
Accordingly, this webinar will focus on the best practices, toolsets, and optimal platform strategy methodology vital for the creation and execution of an effective and sound business GDPR implementation strategy. In addition, the session will address some of the common and related outstanding questions and challenges specific to data management, visibility, and risk management.
The webinar will also include a presentation of key findings from a recent Heavy Reading custom research project sponsored by Nokia which provided detailed insight into data protection and security trends.
Jim Hodges, Principal Analyst – Cloud and Security, Heavy Reading


Jim leads Heavy Reading's research on the impact of NFV on the control plane and application layers at the core and edge. This includes the evolution path of SIP applications, unified communications (UC), IP Multimedia Subsystem (IMS), session border controllers (SBCs), Diameter signaling controllers (DSCs), policy controllers and WebRTC. Jim is also focused on the network and subscriber impact of Big Data and Analytics. He authors Heavy Reading's NFV and SDN Market Trackers. Other areas of research coverage include Subscriber Data Management (SDM) and fixed-line TDM replacement. Jim joined Heavy Reading from Nortel Networks, where he tracked the VoIP and application server market landscape and was a key contributor to the development of Wireless Intelligent Network (WIN) standards. Additional technical experience was gained with Bell Canada, where he performed IN and SS7 network planning, numbering administration, technical model forecast creation and definition of regulatory-based interconnection models. Jim is based in Ottawa, Canada.
close this window
Nils Ahrlich, Head of Security Portfolio Management, Nokia


Nils has over 17 years of experience in security, IT and telecommunications. Currently he is the head of Portfolio Management for Security at Nokia Networks, based in Hamburg, Germany. The Security area covers all major operator technologies and expands nowadays into Cloud and IOT as well as multiple adjacent industries. Prior to his current role, Nils headed the Security Service Line as part of the Professional Service of Nokia Siemens Networks. In that role he led the worldwide security business, developed carrier-specific solutions (eg LTE Security, Cybersecurity Risk Assessment) supporting the company's strategy to ensure secure operator networks as well as customer compliance.

Nils joined Siemens in 2000 and has held several Engineering, Consulting and Product Management positions in the security area, gathering extensive experience in network and content security for large enterprises and operators. Nils was involved from the beginning in the R&D and later commercial roll-out of the 3GPP compliant Nokia Siemens Network LTE security solution.
close this window
Andy Ng, Information Protection Lead, Associate Partner, EY


Andy is an experienced and credible security practitioner, with over 15 years of proven success in the management of strategic accounts, by implementing a passionate and personable approach to the customers' business and technical needs whose experience has been gained with practice leadership, driving profitable relationships with high net worth clients, and delivering successful Information Protection programs.

Andy is an industry leader in the field of Data Loss Prevention (DLP) having developed proven methodology used globally, and nurturing an active community throughout EMEA.
close this window