Real-time Dynamic Service Assurance for Hybrid NFV Networks
Date / Time:
Thursday, May 3, 2018, 10:00 a.m. New York / 3:00 p.m. London
Overview: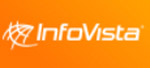 Speakers
James Crawshaw, Senior Analyst – Service Provider IT and Automation, Heavy Reading

Sandeep Raina, Product Marketing Director, Infovista
CSP networks are undergoing a transition from legacy physical components to a new, virtualized infrastructure. During this transition, there will be a lengthy period during which a complex hybrid of physical and virtualized networks will co-exist. This hybrid network environment demands speed and agility in the provisioning and deployment of new services in both the virtualized and traditional environments. In this webinar, learn how CSPs plan to address NFV challenges and the key success factors required for a real-time and dynamic service assurance solution for NFV, and how InfoVista's VistaInsight can help maximize the value of the hybrid networks, and enhance service agility.
What service assurance capabilities do CSPs value the most?
What are the real-time techniques for data acquisition and analysis?
How can telemetry services and orchestration support real-time analytics?
Which Open APIs ensure interoperability for a successful transition to virtualized networks?
How can service assurance accelerate VNF onboarding?
What's the role of dynamic service modelling in accurate orchestration?
James Crawshaw, Senior Analyst – Service Provider IT and Automation, Heavy Reading


James leads Heavy Reading's OSS/BSS research service. He examines the breadth of software used by communications service providers in customer, business, service and infrastructure management. James's areas of focus include BSS, OSS, SDP, policy management, revenue assurance, service assurance, analytics and business intelligence. He is particularly interested in the impact of SDN and NFV on operator's IT systems.

Prior to joining Heavy Reading, James worked for more than 15 years as an analyst covering technology and telecom companies for various investment banks and industry research firms. He previously worked as a management consultant in industry.

James holds a BSc and MEng in Electrical and Mechanical Engineering from the University of Manchester, England.
close this window
Sandeep Raina, Product Marketing Director, Infovista


Sandeep Raina is Product Marketing Director at InfoVista for Service Assurance solutions for converged virtualized telecom networks. Sandeep has worked as a senior executive in the telecom industry for over 25 years, having worked 10 years with global mobile operators for network engineering and quality, and over 15 years with OSS vendors including Mycom OSI, Tektronix Communications and Aircom International, to develop and evangelize Service Assurance solutions for new technology networks and services.
close this window
Matt Gowarty, Sr. Product Marketing Manager, Infoblox


Matt Gowarty focuses on service providers and cloud and virtualization solutions. With more than 20 years of experience in telecommunications and networking, he leads initiatives with private/hybrid clouds, NFV/SDN and data center automation. Prior to joining Infoblox, Matt worked with leading organizations including Fluke Networks, Visual Networks and GTE/Verizon.
close this window
Walter Kenrich, Director of Product Management, Sonus Networks


Walter Kenrich has over 20 years of domestic and international product management and marketing experience for session border controllers, IP telephony solutions and contact center applications. At Sonus, Walter oversees the strategic product marketing across the entire Sonus product portfolio. Before joining Sonus, Walter held leadership positions in product management and marketing while at Cisco, Empirix, Vertical Communications and EDS. When Walter is not working on solving the next real-time communications market dilemma or customer solution he can be found on the soccer fields, basketball or tennis courts coaching and watching his 3 kids excel in action.
close this window
Frank Wiener, Vice President of Marketing, Wedge Networks


Frank leads marketing for Wedge Networks, Inc. He has more than 25 years of diverse engineering, product management, marketing, sales, and executive leadership experience, with Cyan (Ciena), Calix, Paradyne/AT&T Paradyne, and Nortel. He has a track record of success at growing and scaling organizations and companies from early stage startup through to IPO and/or acquisition. His technical and market expertise spans from wireless and wireline access, to transport, networking, and security. He has written 3 industry books: The DSL Source Book, The Book on Video, and The Book on Transformation, and has spoken at major industry conferences globally. Frank holds a BS in Electrical Engineering from the University of South Florida.
close this window