The CIO's Guide to OnGo for Private Enterprise Networks
Date / Time:
Wednesday, June 27, 2018, 12:00 p.m. New York / 5:00 p.m. London
Overview: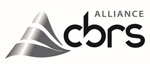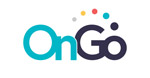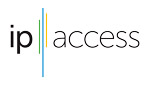 Speakers
Wireless networks have been essential for industries for many years. Now, in a world in which new software-driven operating processes have the potential to revolutionize productivity across virtually all industrial sectors, it's becoming more important than ever to connect people, machines and assets to business logic. In this webinar, we'll discuss how OnGo, formerly known as CBRS, offers connectivity without compromise for CIOs in sectors with industrial use-cases, either as they seek to refresh existing WiFi and private land mobile systems or install new networks to automate and optimize their operations.
Gabriel Brown, Principal Analyst, Heavy Reading


Gabriel leads mobile network research for Heavy Reading. He covers system architecture including RAN, core, and service-layer platforms. Key research topics include 5G, LTE Advanced, software-based mobile core, and the application of cloud technologies to mobile networking. Gabriel has more than 15 years' experience as a mobile network analyst. Prior to joining Heavy Reading, he was Chief Analyst for Light Reading's Insider research service; before that, he was editor of IP Wireline and Wireless Week at London's Euromoney Institutional Investor.
close this window
Rod Nelson, CEO, Geoverse


Rod Nelson currently is the CEO and Co-Founder of Geoverse, an innovative private LTE service provider and neutral host. Since 2009, he has been the Co-Founder and Principal of Tritech Sales and Services, a strategic product, business development and sales function consulting firm. He served as Executive Vice President and Chief Technology Officer of AT&T Wireless Services, where he led the Technology Development Group responsible for the development and deployment of the first 3G networks in the US. During his career, Rod has worked closely with both national and international regulators and standards bodies on the creation of technical standards and development of spectrum policy. He is the inventor of numerous patents covering broad and fundamental aspects of wireless communications as well as co-inventor on a patent-pending application of blockchain to wireless networks.
close this window
Nick Johnson, CTO & Head, PLM, IP.access

Nick Johnson founded ip.access in 1999. He established ip.access in GSM, then took its technology into partnership with Cisco and the world's largest W-CDMA residential small cell deployment with AT&T. Leading the Product And Technology group to create, position and drive ip.access's small cell products to market, Nick was the founding chair of the Radio and Physical Layer working group of the Small Cell Forum and was the Innovation Architect in the Horizon2020/5G-PPP project SESAME. He represents ip.access technically in its CBRS Alliance activities.
close this window
Joe Lefort, Enterprise Technical Architect, Fortune 500 Company


Joe is the Enterprise Technical Architect for a fortune 500, vertically integrated Canadian based Oil and Gas firm with operations in the U.S.. The firm is currently validating (private) LTE services for Personnel Communications, Safety and Autonomous Vehicle uses. He has had a number of roles in his career, including software development, cyber security consulting and vendor side with Microsoft's Consulting and Premier Field Engineering teams. He has a Master's degree in Kinesiology from the University of Calgary and hopes to figure out what he is going to do when he grows up.
close this window