The Top 10 Reasons That Network Automation Projects Fail
Date / Time:
Thursday, March 22, 2018, 11:00 a.m. New York/ 3:00 p.m. London
Overview: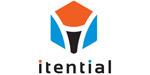 Speakers
Over the last decade, cloud technology leaders have redefined infrastructure operations paradigms to manage large-scale ecosystems with a high degree of automation. Today, these same principles can be applied to network management, moving beyond basic scripting and modeling to greater programmability that leverages analytics and AI.
With the rapid growth in data traffic, networking technologies and complex workloads, engineers for communications service providers (CSPs) are under constant pressure to continually evolve their networks and ensure they meet demands. To address these ever-increasing needs, many network professionals have already started down the road to network automation, but some are still considering their first steps. Both groups face a long list of challenges as they establish and maintain an automated network that will fulfill business demands for change and innovation.
This webinar will address the top ten challenges CSPs face when automating for the first time or when increasing and optimizing their existing automation efforts. The presenters will provide expert tips on how to identify and overcome these challenges, while simplifying management of a wide range of network automation tools and orchestrators.
In this session, you'll learn how to:
Overcome short-term thinking that can lead to an undesirable hodgepodge of network tools
Develop an agile process around network automation
Match the right networking tool to the job
Create organizational alignment to ensure developers build tools that operations teams want and need
Optimize your planning process – and ensure it supports long-term success factors without over-engineering for the unknown
Ensure you have the right skillsets and appropriate team structure in place
Maximize the potential of network automation technology
James Crawshaw, Senior Analyst – OSS/BSS Transformation, Heavy Reading


James leads Heavy Reading's OSS/BSS research service. He examines the breadth of software used by communications service providers in customer, business, service and infrastructure management. James's areas of focus include BSS, OSS, SDP, policy management, revenue assurance, service assurance, analytics and business intelligence. He is particularly interested in the impact of SDN and NFV on operator's IT systems.

Prior to joining Heavy Reading, James worked for more than 15 years as an analyst covering technology and telecom companies for various investment banks and industry research firms. He previously worked as a management consultant in industry.

James holds a BSc and MEng in Electrical and Mechanical Engineering from the University of Manchester, England.
close this window
Chris Wade, Co-Founder & CTO, Itential LLC

Chris co-founded Itential in 2014 to simplify and accelerate the adoption of network automation and to transform network operations practices. Using a model-based approach, he led the innovation and development of the company's flagship portfolio of dynamic, multi-tiered network automation applications. Prior to establishing Itential, Chris gained a wealth of experience in the SDN, NFV and OSS/BSS markets having led initiatives in this space for global organizations, including Alcatel-Lucent, ReachView Technologies and Micromuse.
close this window
Josh Stephens, Chief Strategy Officer, Itential LLC


With more than 25 years of experience driving growth in networking and software industries, Josh Stephens is leading Itential's efforts to bring its product portfolio to enterprise network operations teams. Prior to Itential, Josh was one of the founding members of SolarWinds. He also served as the Chief Strategy Officer for Idera Software and as the Managing Director of International Network Services, which was purchased by Lucent Technologies in 1999.
close this window