Fiber Deep & Remote PHY: How to Tackle the Optical Layer Challenges
Date / Time:
Tuesday, March 13, 2018, 11:00 a.m. New York/ 4:00 p.m. London
Overview: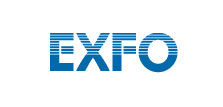 Speakers
The deployment of Fiber Deep and remote PHY will change the way traditional HFC networks are installed, tested and troubleshooted, especially from an optical layer point of view. This session will highlight the main challenges such as a high count of new fibers to be rolled out, MPO connections, dealing with multiple optical wavelengths and Ethernet services validation.
In this session, you will learn:
How to minimize turn-up failures and troubleshoot the optical layer quickly
Industry's best practices for fiber characterization, troubleshooting and Ethernet service validation
Tools that are available to you to be more efficient
Denise Culver, Online Research Director, Heavy Reading


Denise manages Heavy Reading's Thought Leadership Council, which uses a focus group approach to glean insights from CSPs on topics ranging from automation, IoT, 5G, B/OSS transformation, SD-WAN and emerging technologies. Additionally, Denise covers the test and measurement industry as an analyst, focusing on how T&M vendors are addressing telco transformation, as well as the impact that technologies such as IoT are having on service provider networks. Denise also continues to oversee development of Light Reading's Pedia projects, including Virtuapedia and Testapedia. Previously, she was a Contributing Analyst with Heavy Reading for seven years, covering a wide range of areas, including mobile, IP transformation and T&M. Her career in technology journalism began in 1996, and she is a past winner of the American Business Media Association's Jesse Neal Award for editorial achievement. She is a graduate of Texas A&M University.
close this window
Jimmy Gagnon, Product Line Manager - BDM, Optical Business Unit, EXFO


Jimmy Gagnon has been working for EXFO in fiber optics and telecommunications for over 14 years, holding different positions and gaining valuable field experience. Besides this direct experience in telecommunications, Jimmy worked for three years as a major account manager for a Quebec company in electronics. Since 2015 he has worked as a Product Line Manager and Business Development Manager for the Optical business unit. Jimmy has been supporting and developing optical test solutions for fiber characterization, specializing in FTTH/POL and CATV networks. Jimmy's role is to identify market trends in telco/MSO markets to provide network operators with efficient testing solutions.
close this window
Jeff White, Vice President, Arago Gmbh


Jeff leads business operations for the communications industry in the Americas at Arago. He has held previous senior roles at Hewlett Packard Enterprise as lead of Communications Media and Entertainment vertical for Americas, Ericsson and Alcatel-Lucent. He has led the technology efforts for communications service providers and early-stage companies. He was also responsible for sales and operations in the communications equipment providers for product lines and services portfolios. Earlier in his career, he served in leadership roles at BellSouth and Cingular Wireless (now AT&T). At Cingular, he led Cingular Core Transport and Networking efforts. At BellSouth (now AT&T) he led the Broadband Internet Operations and Support organization, which included broadband tier two technical support, customer networking equipment business, broadband OSS and end-to-end process. Jeff chaired the Tech Titans Technology Association of North Texas, representing over 300 technology focused companies in the greater North Texas community. He also served on the North Texas Regional committee of the Texas Emerging Technology fund under Governor Rick Perry.
close this window