OEMs Get to Market Faster With 5G Using Traditional Radar Technology
Date / Time:
Tuesday, February 20, 2018, 10:00 a.m. New York / 3:00 p.m. London
Overview: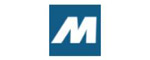 Speakers
Gabriel Brown, Principal Analyst - Wireless Data Services & LTE, Heavy Reading

Anthony Fischetti, Vice President and Chief Architect, Lightwave Antenna Business Unit, MACOM
Achieving 5G for commercial markets requires major innovation in the architecture for wireless infrastructure basestations… and the key is in phased-array-based technologies.
The current generation of wireless basestations rely on multiple input, multiple output (MIMO) antennae configurations of two to eight antennas to multiply the capacity of antenna links – boosting overall efficiency and throughput. To provide the requisite data rates for 5G, basestations will now require anywhere from 64 to hundreds of antennas to be arrayed in a "massive MIMO" (M-MIMO) configuration, which can deliver full-channel capacity by reusing the same frequency and time resources, provided they have compact front-end solutions delivering optimal RF and thermal performance.
When it comes to the architecture and assembly of massive MIMO 5G systems, we see many parallels with the new generation of Multifunction Phased Array Radar (MPAR) active antennae systems targeted for air traffic control and weather system tracking applications. These applications share the 2.6 to 3.5 GHz frequency and antenna architecture, leveraging Scalable Planar Array Tiles (SPAR) to integrate the antenna and RF front-end modules into a single multilayer RF board using accelerated processes to minimize yield risks. And while you might not typically associate this class of radar system with cost-sensitive commercial applications like 5G, you might be surprised to learn that MPAR technology leverages design and manufacturing efficiencies that dramatically reduce the cost of the end system.
SPAR Tile technology, developed in collaboration between MACOM and MIT Lincoln Laboratory, embodies a new cost-conscious approach to phased array radar system development, leveraging highly integrated antenna sub-systems and volume-scale commercial packaging and manufacturing techniques, enabling the transition from cumbersome traditional brick architectures to a more efficient planar approach. The design and assembly techniques used for the tile array MPAR address both communications and sensing applications, enabling active antenna capability at a cost point that makes this technology viable for a wide range of commercial use cases.
MACOM is committed to enabling 5G by providing the high-performance product solutions required to better enable the necessary wireless infrastructure. MACOM's portfolio solves the challenges of 5G deployment with cost-effective, compact, highly efficient and integrated front-end solutions, including GaN-on-Silicon power amplifiers and proprietary switch technologies.
Continued innovation in phased-array-based technologies like MPAR will allow basestation OEMs to simplify design and manufacturing processes, and get to market faster with 5G technology.
Gabriel Brown, Principal Analyst - Wireless Data Services & LTE, Heavy Reading


Gabriel covers the mobile network system architecture, including evolution of the RAN, the mobile core, and service-layer platforms and applications. Key technologies in his coverage area include LTE Advanced, small cells, Evolved Packet Core, carrier Wi-Fi and software-centric networking technologies such as NFV, SDN and service chaining. Gabriel has covered mobile networking since 1998 through published research, live events, operator surveys and custom consulting.
close this window
Anthony Fischetti, Vice President and Chief Architect, Lightwave Antenna Business Unit, MACOM


Anthony Fischetti has served as MACOM's Vice President and Chief Architect for the Lightwave Antenna Business Unit since October 2017. He joined MACOM in April 2017 as the Corporate Principal Technology Architect. Prior to MACOM, he served as Radar Product Architect for Northrop Grumman Corporation's Electronic Advanced Systems Group, where he was responsible for the management of advanced research and development for all radar programs in the NGC portfolio. He has also served as Business Area Director for Surveillance Systems, including E2-D, MPRTIP, JSTARS Triton and Emerging and Classified development programs. Prevous to this, Anthony served as the Director of Engineering and Manufacturing Operations for Northrop Grumman Electronic Sector locations in Baltimore, Md.; Norwalk, Conn., and Melbourne, Fla., overseeing the development and management of 450 multidiscipline EM&L personnel; technical performance for all programs; and the engineering and manufacturing aspects of design, development, documentation, testing, production and logistics.
close this window