Date / Time:

Tuesday, January 30, 2018, 10:00 a.m. New York / 3:00 p.m. London
Overview: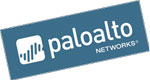 Speakers
Jim Hodges, Principal Analyst – Cloud and Security, Heavy Reading

Peter Margaris, Head, Service Provider Product Marketing, Palo Alto Networks
How do you win a battle against an army of cyber criminals, armed with inexpensive, off-the shelf tools designed to create major disruption in your network and your customer's operations?
The answer: Through a comprehensive approach that harnesses that same power – security automation, scalability and collaboration – across the broader security ecosystem.
In this webinar, you will learn:
Why every minute counts in stopping malware from spreading
Why leveraging comprehensive, cloud-based threat intelligence is an essential and powerful element of securing next-generation service provider networks
How to regain security operations efficiencies through a comprehensive platform that leverages integrated intelligence
How service providers can transform their network security posture to prevent next-generation attacks, enhance their brand and secure their expansion into new revenue sources
Our new vision for shared security intelligence and seamless application integration
Jim Hodges, Principal Analyst – Cloud and Security, Heavy Reading


Jim leads Heavy Reading's research on the impact of NFV on the control plane and application layers at the core and edge. This includes the evolution path of SIP applications, unified communications (UC), IP Multimedia Subsystem (IMS), session border controllers (SBCs), Diameter signaling controllers (DSCs), policy controllers and WebRTC. Jim is also focused on the network and subscriber impact of Big Data and Analytics. He authors Heavy Reading's NFV and SDN Market Trackers. Other areas of research coverage include Subscriber Data Management (SDM) and fixed-line TDM replacement. Jim joined Heavy Reading from Nortel Networks, where he tracked the VoIP and application server market landscape and was a key contributor to the development of Wireless Intelligent Network (WIN) standards. Additional technical experience was gained with Bell Canada, where he performed IN and SS7 network planning, numbering administration, technical model forecast creation and definition of regulatory-based interconnection models. Jim is based in Ottawa, Canada.
close this window
Peter Margaris, Head, Service Provider Product Marketing, Palo Alto Networks


Peter Margaris is responsible for the company's overall solution messaging, positioning and market strategy directed at the company's service provider business segment. With a diverse background and more than 25 years of experience in telecommunications and mobile technologies, he has held business leadership roles at Motorola Nokia, and F5 Networks, as well as wireless startup companies in Silicon Valley.
close this window