NFV Service Lifecycle Management – Leveraging DevOps Tool Chains and Intent-Driven Operations for Increased Automation
Date / Time:
Wednesday, January 31, 2018, 10:00 a.m New York / 3:00 p.m London
Overview: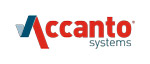 Speakers
Five years on from the initial NFV white paper, leading operators have moved beyond the proof of concept and trial phase to widespread deployment of virtualized network functions. The challenges they now face are how to make those network functions more "cloud native," and how to increase the level of automation throughout the lifecycle of a service chain from initial installation, testing and provisioning, to ongoing software updates and self-healing of VNFs.
In this webinar, Accanto Systems and IBM will explain how NFV service design, test and deployment tasks should be coordinated across service engineering and operations to bring new services into production with a high degree of confidence while maintaining high service levels despite the highly dynamic nature of NFV.
Service designers and engineers need DevOps and software lifecycle tools to create pre-production environments where they can test service on-boarding and accelerate production break-fix scenarios. At the same time, operations staff require similar tool chains to manage the ongoing maintenance of services and their component VNFs. To achieve high levels of automation in operations will require a transition from today's manual processes to more simplified, intent-driven operations. By sharing common tools, engineering and operations can better collaborate to deliver and maintain more reliable NFV-based services.
Focusing on the popular vEPC use case, the webinar will demonstrate tools that can automate service, design and deployment tasks across test and production environments. Example tasks Accanto Systems and IBM will demonstrate include:
Management of pre-production virtual environments
Automated service level testing
Continuous deployment across pre-production and production environments
James Crawshaw, Senior Analyst – OSS/BSS Transformation, Heavy Reading


James leads Heavy Reading's OSS/BSS research service. He examines the breadth of software used by communications service providers in customer, business, service and infrastructure management. James's areas of focus include BSS, OSS, SDP, policy management, revenue assurance, service assurance, analytics and business intelligence. He is particularly interested in the impact of SDN and NFV on operator's IT systems.

Prior to joining Heavy Reading, James worked for more than 15 years as an analyst covering technology and telecom companies for various investment banks and industry research firms. He previously worked as a management consultant in industry.

James holds a BSc and MEng in Electrical and Mechanical Engineering from the University of Manchester, England.
close this window
Brian Naughton, Chief Technology Officer, Accanto Systems


Brian Naughton has more than 20 years of experience in the telecommunications industry, starting his career at Nortel Networks and later leading Group OSS Architecture at the Operator C&W. He has created a number of industry initiatives ranging from founding ETSI's Mobile Edge Compute working group, founding the Product and Service Assembly Initiative (BT, C&W, Colt, QinetQ, Oracle, Microsoft) and leading OSS through Java Initiative. Brian joined IBM as an executive in their Telco Mega Deals team and most recently held responsibility as the Head of IBM's Telco Software Business.
close this window
Denis Murphy, Offering Mananger, IBM


Denis Murphy is an offering manager in IBM Hybrid Cloud with responsibility for offerings that help Service Providers manage their networks. These offerings ensure that events that are critical to business services are properly discovered, visualized, prioritized and acted upon. Murphy has over 20 years of experience in the Telecommunication industry and holds a BE in Electrical and Electronic Engineering from University College Cork, Ireland.
close this window
Steven Teitzel, Global Solution Executive, IBM


Steven Teitzel is a Global Solution Executive at IBM for Network and OSS Transformation within IBM's Global Telecommunications, Media and Entertainment Industry. He is responsible for the strategy and business development for IBM cloud-based networking with NFV/SDN, OSS and security enabling network and OSS transformations. He applies cognitive analytics, cloud, assurance and agile DevOps to build IBM cloud-based networking for the service provider network operations and infrastructure to take out cost and drive monetization of the network. Steven has been with IBM for 35 years as a solution executive, a Managing Principal, Principal, consultant and architect within IBM Sales and Global Services for IT Strategy, Networking and Service Management.
close this window

Webinar Archive Registration
To register for this webinar, please complete the form below. Take care to provide all required information (indicated in
red
). Press
Register
to complete your registration. If you have already registered for our site or for one of our webinars, you may
login
to register without re-entering your information.