Date / Time:

Thursday, January 25, 2018, 1:00 p.m New York/ 6:00 p.m. London
Overview: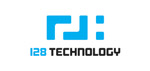 Speakers
Sterling Perrin, Principal Analyst – Optical Networking & Transport, Heavy Reading

Kevin Klett, Vice President, Product Marketing, 128 Technology
Network complexity not only increases IT costs, but can also create network fragility and security risks. Recent approaches to reducing network complexity through Software Defined Wide Area Networking (SD-WAN) offer some short-term relief, but are still largely based on decades-old network paradigms that only create more complexity in the long run.
Session Smart Networking is different. Session Smart networks can by truly simplify the network, as well as provide a breadth of SD-WAN capabilities – including application visibility, software-define branches, multi-path routing and network segmentation. As a result, organizations using a Session Smart approach can realize breakthrough gains in performance, agility, security and scale.
In this webinar, 128 Technology and Light Reading will discuss the benefits of session-smart routers in SD-WAN deployments, which include:
A tunnel-free architecture that eliminates the 20% to 30% bandwidth tax incurred by overlay encapsulation and enables full mesh any-to-any routing for services.
A Zero Trust Security model operating on a "deny-all" routing fabric that transforms any IP network into a distributed network firewall, providing dynamic encryption, per-hop authentication and global access control.
The ability for the network to make intelligent, application-specific decisions regarding network optimization whenever problems occur.
Sterling Perrin, Principal Analyst – Optical Networking & Transport, Heavy Reading


Sterling has more than 15 years' experience in telecommunications as an industry analyst and journalist. His coverage area at Heavy Reading is optical networking, including packet-optical transport. He also authors Heavy Reading's Packet-Enabled Optical Networking Market Tracker and Next-Gen Core Packet-Optical Market Tracker. Sterling joined Heavy Reading after five years at IDC, where he served as lead optical networks analyst, responsible for the firm's optical networking subscription research and custom consulting activities. Prior to IDC, Sterling worked for Standard & Poor's, where he delivered global industry analysis on a range of IT segments. He is a former journalist and editor at Telecommunications Magazine, and has also done consulting work for the research firm Current Analysis. Sterling is a frequent speaker at telecom industry events and a highly sought-after source among the business and trade press.
close this window
Kevin Klett, Vice President, Product Marketing, 128 Technology


Kevin Klett has served as the Vice President of Product Marketing & Strategy since January 2015. He has broad experience in the communications and networking industry spanning 20 years and roles including product management, marketing, development, systems/sales engineering and professional services. Prior to 128 Technology, he served for 14 years as Vice President of Product Management at Acme Packet (acquired by Oracle in 2013). At Acme Packet/Oracle, Kevin led the product management team responsible for shepherding the Session Border Control and Session Aware Networking portfolio from introduction to becoming a global market share-leading portfolio. Prior to Acme Packet, he served as Vice President of Corporate Systems Engineering at Lucent Technologies/OPENet Division (formerly Excel Switching). He joined Excel Switching in 1995.
close this window
Eric van Vliet, Product Sales Manager, Advantech Network & Communications Group


Eric is Product Sales Manager at Advantech Networks & Communications Group. Eric has a technical background in embedded systems and networking equipment and works closely with customers and sales on new product design-ins. His expertise covers bladed technologies such as CompactPCI and ATCA as well as Carrier Grade Servers and Network Appliances. His current passion is setting up OpenStack test environments to help ecosystem partners and customers accelerate their NFV development using Advantech's Remote Evaluation Service. Eric is based in the UK.
close this window
Paul Stevens, Marketing Director, Advantech Networks & Communications Group


Paul is Marketing Director for Advantech's Networks & Communications Group. Paul has focused on technology marketing roles since he joined Advantech in 2002. Prior to that he was European Marketing Manager at Motorola where he managed partner initiatives and helped evangelize new technology introductions. He is actively focused on helping build out Advantech's NFV ecosystem. He studied Electrical and Electronic Engineering in the UK.
close this window