Date / Time:

Wednesday, January 24, 2018, 11:00 a.m. New York/ 4:00 p.m. London
Overview: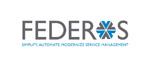 Speakers
Automation is a key plank in telco transformation but many communications service providers (CSP) are still in planning mode as they seek to determine how best to implement new technologies such as Network Function Virtualization (NFV). The concept of closed-loop assurance promises to automate the high volume of repetitive, operational processes that the dynamic environment of NFV entails. But what does it take to get started to achieve network virtualization and service operations that manage themselves?
One way to start is by consolidating legacy network management tools onto a single platform. This can provide a future-proof foundation for service assurance and a single source of truth for troubleshooting or root cause analysis. This is particularly important when on-boarding new technologies such as NFV.
Additionally, machine learning and artificial intelligence can yield fresh insights for operations and service management enabling new automation opportunities. This webinar will examine the major pain points associated with AI/ML and automation in organizations today and where the greatest potential lies.
Join experts from industry research firm Heavy Reading, service assurance solution providers Federos and artificial intelligence and process automation pioneers Arago as they explore the benefits of consolidating systems and artificial intelligence to enable greater service scalability.
James Crawshaw, Senior Analyst – OSS/BSS Transformation, Heavy Reading


James leads Heavy Reading's OSS/BSS research service. He examines the breadth of software used by communications service providers in customer, business, service and infrastructure management. James's areas of focus include BSS, OSS, SDP, policy management, revenue assurance, service assurance, analytics and business intelligence. He is particularly interested in the impact of SDN and NFV on operator's IT systems.

Prior to joining Heavy Reading, James worked for more than 15 years as an analyst covering technology and telecom companies for various investment banks and industry research firms. He previously worked as a management consultant in industry.

James holds a BSc and MEng in Electrical and Mechanical Engineering from the University of Manchester, England.
close this window
Bill Cannon, Chairman & Chief Revenue Officer, Federos


Bill Cannon has more than 25 years of experience in early stage and large companies, developing and executing on strategic initiatives and sales at EMC, Voyence, Micromuse, Ameritech and AT&T. He joined Federos in 2010 to lead the company's global sales and strategic partner development, and was appointed CEO in 2013 to lead the company in its growth phase. In August 2017, he transitioned to the role of Chairman and Chief Revenue Office with responsibility for named accounts and partners. Prior to Federos, Bill managed the EMC Ionix software sales team, focused on the US telecommunications, media and entertainment markets. He joined EMC following the acquisition of Voyence, where he successfully expanded into new international markets, including Europe, Africa and the Middle East. Prior to Voyence, Bill served as VP of Sales and Technical Services for Micromuse for more than five years, where he was responsible for the telecommunications, federal government and OEM markets, the majority of North American sales. While at Micromuse, he developed strategic channel relationships with IBM, Cisco, Telcordia, Capgemini and regional VARS in addition to establishing a federal government sales team. As General Manager of Ameritech's Advanced Data Services, he built strategic data account teams focused on the company's top 200 largest business and government customers, growing revenue from $100 million to $282 million in three years. At AT&T, he built a strategic sales organization, which successfully targeted competitive long distance and data networking accounts in the Fortune 500.
close this window
Jeff White, Vice President, Arago Gmbh


Jeff leads business operations for the communications industry in the Americas at Arago. He has held previous senior roles at Hewlett Packard Enterprise as lead of Communications Media and Entertainment vertical for Americas, Ericsson and Alcatel-Lucent. He has led the technology efforts for communications service providers and early-stage companies. He was also responsible for sales and operations in the communications equipment providers for product lines and services portfolios. Earlier in his career, he served in leadership roles at BellSouth and Cingular Wireless (now AT&T). At Cingular, he led Cingular Core Transport and Networking efforts. At BellSouth (now AT&T) he led the Broadband Internet Operations and Support organization, which included broadband tier two technical support, customer networking equipment business, broadband OSS and end-to-end process. Jeff chaired the Tech Titans Technology Association of North Texas, representing over 300 technology focused companies in the greater North Texas community. He also served on the North Texas Regional committee of the Texas Emerging Technology fund under Governor Rick Perry.

close this window



Webinar Archive Registration
To register for this webinar, please complete the form below. Take care to provide all required information (indicated in

red

). Press Register to complete your registration. If you have already registered for our site or for one of our webinars, you may login to register without re-entering your information.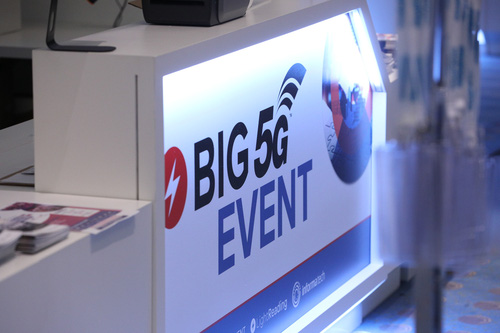 The Big 5G Event: Photos

More Slideshows