Date / Time:

Thursday, October 12, 2017, 9:00 a.m. New York/ 2:00 p.m London
Overview: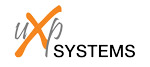 Speakers
Sandra O'Boyle, Senior Analyst, Customer Experience and Analytics, Heavy Reading

Sumit Parab, Director of Product Innovation, UXP Systems

Frank Seiferth, Vice President of Product Management, UXP Systems
The European Union's General Data Protection Regulation (GDPR) redefines the degree with which a user's personal data must be protected. At the heart of this regulation lies the reality that privacy and consent management need to be managed at the individual user level. The challenge for communications service providers (CSPs) is that existing telecom systems and processes are designed around an account, device or an address. Individual user management, centered around digital identity, is a recent requirement and most CSPs will struggle to manage the privacy and consent settings of any user who consumes their services. Additionally, providing users with a central privacy dashboard including visibility and control of all their personal data is a tremendous challenge, since personal data is distributed across various data processing systems in a CSP network, e.g., billing, CRM, BI, marketing or external partner services.
In this webinar, UXP Systems and Light Reading will discuss the key challenges faced by CSPs when dealing with the GDPR and CSP use cases in the market today. The webinar will also include a live installation-ready, product demo that showcases how CSPs can become GDPR-ready now!
Sandra O'Boyle, Senior Analyst, Customer Experience and Analytics, Heavy Reading


Sandra leads Heavy Reading's research on customer experience management and customer analytics related to the network and services, customer care, billing and marketing. Sandra also looks more broadly at how service providers are reinventing digital operations with a "customer first" focus and adopting big data strategies. Sandra brings to these areas an excellent understanding of the competitive issues and market trends shaping the telecom and IT sectors. Sandra joined Heavy Reading from Rohde & Schwarz's ipoque, a network traffic and subscriber analytics vendor, where she worked in strategic product marketing. Prior to that, Sandra spent more than ten years as Research Director for the global business network and IT services practice at Current Analysis covering enterprise cloud and network services, and advising operators, IT service providers, vendors, and enterprises. She has also held editorial research positions at PC World and The Industry Standard in San Francisco. Sandra is based in Amsterdam.
close this window
Sumit Parab, Director of Product Innovation, UXP Systems


As the Director of Product Innovation, Sumit Parab is responsible for UXP Systems' Product Innovation Portfolio. He works with customers and prospects as well as virtually every department in the organization to drive the overall product direction. Sumit has over 15 years' experience in the telecom and mobile industry space working with consumer facing products for Rogers Communications and Blackberry. Sumit started at UXP Systems in 2014 and has become an expert in User Lifecycle Management (ULM).
close this window
Frank Seiferth, Vice President of Product Management, UXP Systems


Frank Seifirth has a background in building user-centric software products that enable service providers to innovate and profit through the transition to digital service delivery. Over his 21-year career, he has held senior positions at Matrixx Software, Openet, Redknee and Telefonica O2 Germany and has worked with communication service providers all around the globe in Canada, NA, Europe, Middle East and APAC. Frank provides the strategic product direction for UXP Systems and is responsible for the realization of the company's goal of empowering the digital users that drive the Internet.
close this window
Prasad Babu Annapareddi, Senior Director, Solutions Architecture, Juniper Networks


Prasad Babu Annapareddi is Senior Director, Solutions Architecture at Juniper Networks. Prasad is responsible for leading the efforts within the product management team to develop Mid Mile and Telco Cloud solutions. As a part of this initiative, he is driving an architecture that allows operators to leverage Network Function Virtualization to address the needs of both business and residential customers for agile and scalable on demand services.

close this window



Webinar Archive Registration
To register for this webinar, please complete the form below. Take care to provide all required information (indicated in

red

). Press Register to complete your registration. If you have already registered for our site or for one of our webinars, you may login to register without re-entering your information.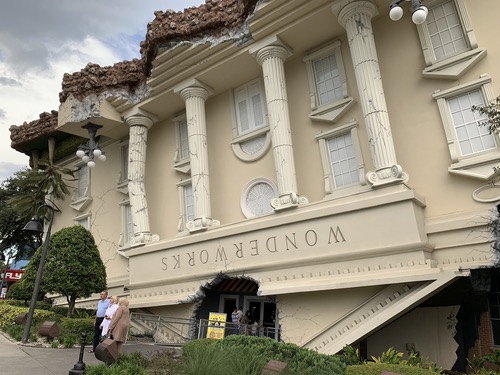 Microsoft Ignite Slideshow: Stay Away From the Agony Booth

More Slideshows