P4 Runtime: Putting the Control Plane in Charge of the Forwarding Plane
Date / Time:
Tuesday, October 3, 2017, 12:00 p.m. New York / 5:00 p.m. London
Overview:
†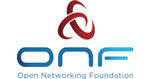 Speakers
Simon Stanley, Contributing Analyst, Heavy Reading

Nick McKeown, Chief Scientist & Co-Founder, Barefoot Networks

Jim Wanderer, Director of Engineering, Google

Timon Sloan, Vice President of Standards & Membership, Open Networking Foundation
SDN ushered in an era of fast open innovation in networking: Those who own and operate networks now take it for granted that they can code, commission or simply download the control plane they need in their network, customizing it to best meet their needs. The ONOS SDN Controller is an example of an open source control plane, rapidly adopted by large network operators.
But networks are not determined by the control plane alone. In order to really determine what a network does, we need to define how packets are processed in switches as well. And so in the next chapter of this story, the forwarding plane has moved up and out of hardware into software. This is made possible by the advent of the P4 language, an open source and community-owned programming language that lets us decide how packets are processed in the network.
But how will the control plane tell the forwarding plane how to process packets? And then how will the control plane control a wide variety of switches, in a consistent way, while allowing the forwarding plane to constantly evolve and improve?
We introduce P4 Runtime, a new open source project to solve this problem. P4 Runtime was first described at the 2017 P4 Workshop. Since then, P4.org, Google, and Barefoot have teamed up with ONF to create the first open source version of P4 Runtime integrated with the ONOS open source control plane.
In this webinar, we will explain what P4 Runtime is, and why it will make it much easier to program large networks from the top down, empowering programmers to finally move the definition of networks from hardware into software.
†
Simon Stanley, Analyst at Large, Heavy Reading


Simon is founder and principal consultant of Earlswood Marketing, an independent market analysis and consulting company based in the U.K. His work has included investment due diligence, market analysis for investors and business/product strategy for semiconductor companies. Simon has written extensively for Heavy Reading and Light Reading, and he authors the bimonthly Heavy Reading Components Insiderresearch newsletter, covering the latest developments in telecom silicon and subsystems. His reports and Webinars cover a variety of communications-related subjects, including LTE, policy management, SDN/NFV, IMS, ATCA, 100/400G optical components, multicore processors, switch chipsets, network processors and optical transport. He has also run several Light Reading events, including Next-Generation Network Components and ATCA. Simon holds a bachelor's degree in Electronic and Electrical Engineering from Brunel University, London.
close this window
Nick McKeown, Chief Scientist & Co-Founder, Barefoot Networks


Nick McKeown has been a Professor of Electrical Engineering and Computer Science at Stanford University since 1995, where his research team has focused on how to improve the Internet, and how to make switches and routers faster. In 2005 he started the Clean Slate Program at Stanford, which led to Martin Casado's now infamous work, better known as "Software Defined Networking." He co-founded Nicira (acquired by VMware), Abrizio and Nemo ("Network Memory"), as well as ONF, ON.Lab and P4.org. In 2013, he co-founded Barefoot Networks, where he is Chairman and Chief Scientist. His current passion is to move the network data plane from fixed-function hardware up and into software where it belongs.
close this window
Jim Wanderer, Director of Engineering, Google


Jim Wanderer is Director of Engineering at Google and leads a team responsible for the design and development of Google's internal production networking systems. Since joining Google in 2006, he has helped design and develop high-performance and large-scale networks for Google's unique environment. A close collaboration with Stanford University led to Google's switch to OpenFlow and provided the opportunity for Jim to lead the development of the world's largest SDN network to date. Jim has more than 20 years' experience in the development of networking systems and network management systems and is a veteran of multiple Silicon Valley start-ups.
close this window
Timon Sloan, Vice President of Standards & Membership, Open Networking Foundation


Timon Sloane is the vice president of standards and membership of the Open Networking Foundation (ONF) leading the organizationís efforts with SDN standards, skills certification, and membership. In his role as vice president of standards, Timonís primary focus is to drive activities within the organization relating to the OpenFlow standard, bridging standards activities and open source initiatives to bring efforts in both areas under a single umbrella. His prior experience also includes executive roles at Matisse Networks, Extreme Networks, NET, FlowWise and SCO.
close this window