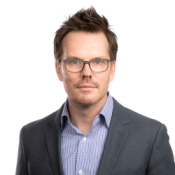 5/2/2006

Comment (6)

6:00 PM -- PR pros are the best.

What they lack in diplomacy, they make up for in directness. Note today's email quote of the day from Bernard Adelsberger, a vice president at Weber Shandwick Public Relations:


Your site is useless. I'm already registered, but when I click on an article I want to read, I get a registration page... I don't have all day to go around in circles.


It turns out that Bernard discovered a sort of design flaw in our sponsored White Paper area that is sometimes confusing. I won't bore you with the details. Suffice to say, by declaring us useless, Mr. Adelsberger has actually proven useful to us, as we're always looking to improve the site.
Thanks Bernard!
— Phil Harvey, Another Useless Editor,
Light Reading

(6) |