YouTube needs 4.5M subs to break even on NFL Sunday Ticket – analyst
YouTube may be ready for some football, but the Google-owned video platform might be in a bit over its head from a financial point of view.
Google's new exclusive deal to distribute the NFL Sunday Ticket package on YouTube and YouTube TV marked a major intersection between live sports and streaming. But one top industry watcher is scratching his head about the economics of the deal, predicting that Google parent company Alphabet will have a hard time just breaking even.
YouTube is reportedly paying about $2 billion per year over seven years to offer the package as an add-on via YouTube TV or on an a la carte basis with the YouTube Premium Channels service. The new offering will come with some bells and whistles not available on DirecTV's version of the package. Mosaic Mode, a feature that will enable subscribers to watch multiple games at the same time reportedly will be one of them.
"Simply put, we have a hard time understanding why a company like Alphabet, who has assiduously avoided premium sports rights, decided that Sunday Ticket was where they wanted to start the sports build-out from," Michael Nathanson, analyst with MoffettNathanson (a unit of SVB Securities), argues in a research note (registration required) issued Friday.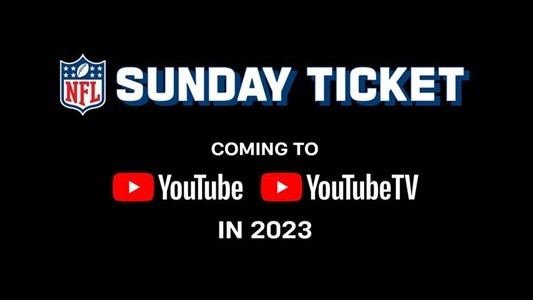 Nathanson notes that some other industry watchers have incorrectly assumed that YouTube will get all the ad inventory for the games tied to the Sunday Ticket Package, holding that YouTube's take will likely be less than $100 million per year.
"As such, to just break even, YouTube would need to attract 4.5 million Sunday Ticket subscribers for a product that has existed for many years [via DirecTV] and has reportedly peaked at 2 million subscribers," he estimates.
Ticket's declining value
Google hasn't announced pricing, but Nathanson believes the hefty subscriber goal could be difficult to reach because the value of Sunday Ticket continues to diminish.
NFL's Red Zone channel, which swoops in with coverage of games when teams are about to score or a big play happens, "is emerging as an attractive and cheaper alternative to Sunday Ticket," he explains. Plus, the various NFL games not covered by Sunday Ticket (Sunday night and Thursday night, for example), means the pie for the package "is sliced thinner than ever before," he adds.
For those seeking a silver lining in the deal, Nathanson notes that the transaction and YouTube's new focus on developing a premium channel store will help to counter what rivals Amazon and Roku have in the market.
"Aside from that rationale, the basic math is still head-scratching," Nathanson writes.
And there's history to consider. DirecTV, which has been paying about $500 million less per year for the Sunday Ticket rights than Google will pay, has lost and is still losing money on the package, the analyst adds.
Related posts:

— Jeff Baumgartner, Senior Editor, Light Reading