Xperi: New smart TVs with TiVo OS to have 'unbiased' recommendations
LAS VEGAS – CES 2023 – Xperi's foray into the smart TV sector will officially get underway this spring, when the company starts to ship TVs that are powered by the TiVo operating system in various parts of Europe.
Xperi still isn't discussing screen sizes and prices for the new "Powered by TiVo" TVs, which will be made by Vestel and sold under brands such as Daewoo, Regal, Hitachi, Telefunken and JVC. But the lineup will be comprised of a "broad range of models and screen sizes," Geir Skaaden, Xperi's chief products and services officer, said here at the show.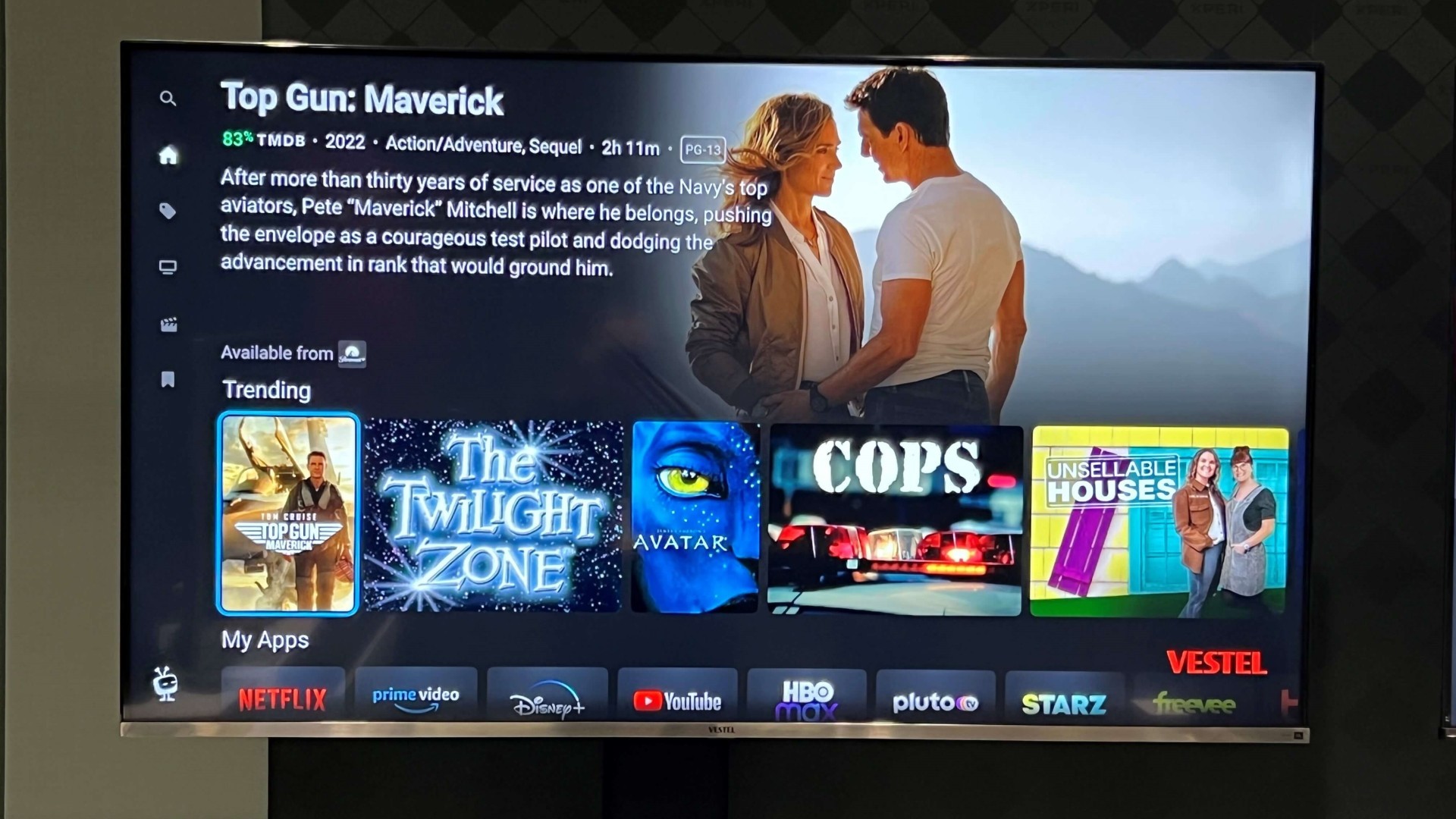 Xperi intends to differentiate itself in the market with a "content-first" approach to apps and services and an "unbiased" angle into search and recommendations, Skaaden said.
Here at CES, Xperi was showing off how its TiVo-based experience stacks up and compares against rival smart TV operating systems and platforms from Android TV/Google TV, Roku and VIDAA, an OS and streaming platform company owned by China-based TV maker Hisense.
Breaking down content and app silos
Users, Skaaden points out, can build out and customize recommendations and watch lists by telling the platform which free or subscription-based apps they use. That, Skaaden says, "breaks down the silos" and empowers users to have more control of the content no matter the source.
He believes Xperi offers a more thorough, independent approach since it's not tied at the hip to any specific service or media company. He allows that Google offers some similarities with respect to a search across a wide range of apps, but argues that Google's platform tends to be biased toward YouTube.
Notably, the contextual, voice-based navigation system in the TiVo OS won't focus on some things that the Google Assistant does, such as enabling users to order food from a delivery service.
"We see this purely as entertainment search," Skaaden said of the TiVo OS, believing that doing anything beyond that is a distraction toward that goal.
Skaaden said this approach has also driven higher user engagement. Of note, the TiVo Stream 4K, a streaming dongle that uses a similar interface and platform as the company's new connected TVs, has seen usage over-index to free content when it's presented in an unbiased manner, he said.
Foxxum, a Germany-based company that has developed a smart TV OS based on the Reference Design Kit (RDK), also bills itself as an independent player in the sector.
Tall order
Brett Sappington, an analyst who heads up video and entertainment at Interpret, said the idea of a smart TV platform that delivers fully integrated access to streaming apps and services has long been the "holy grail" for the industry. But it's a tall order.
"Nobody's really cracked that code," he said, noting that the streaming market is still fragmented and offering "everything" to consumers is subjective. "We each like our own services. We've seen a number of companies try. I think they're going to continue to have that as a goal and we'll see if anyone can actually pull it off and bring it all together."
'Operator TV' concept still being explored
Xperi's initial smart TV strategy is focused on Europe, with plans underway to sell sets in partnership with Vestel in the UK, France, Germany, Italy, Spain and Turkey. The company still hasn't announced when or if it will sell TiVo-powered TVs in North America.
But the company has broadened its chip ecosystem. Xperi's first TVs will feature chipsets from MediaTek, but the company also struck a deal with Amlogic to integrate the TiVo OS.
Skaaden said Xperi is still holding discussions about an "operator TV" concept that would enable pay-TV providers to market and sell smart TVs directly to customers. UK-based Sky is already doing this in the UK with its new family of "Sky Glass" TVs.
"Broadband providers see opportunities to bundle services in different ways and video in certain ways," Skaaden said. "Operator TV is one component that could potentially add value there … but don't underestimate the complexities of TV distribution."
Related posts:

— Jeff Baumgartner, Senior Editor, Light Reading
UPCOMING LIVE EVENTS
June 6-8, 2023, Digital Symposium
June 21, 2023, Digital Symposium
December 6-7, 2023, New York City
All Upcoming Live Events
PARTNER PERSPECTIVES
- content from our sponsors