TiVo's OS footprint to reach 7M-plus TVs within three years, CEO says
With the first connected TVs with TiVo's operating system set to ship later this year, the company is already making predictions on how much traction those products will have in the coming years.
Xperi, TiVo's parent, expects to "have a footprint of at least 7 million TVs powered by TiVo within three years, which would yield an annualized revenue run-rate of $140 million," company CEO Jon Kirchner predicted Tuesday on Xperi's Q4 2022 earnings call.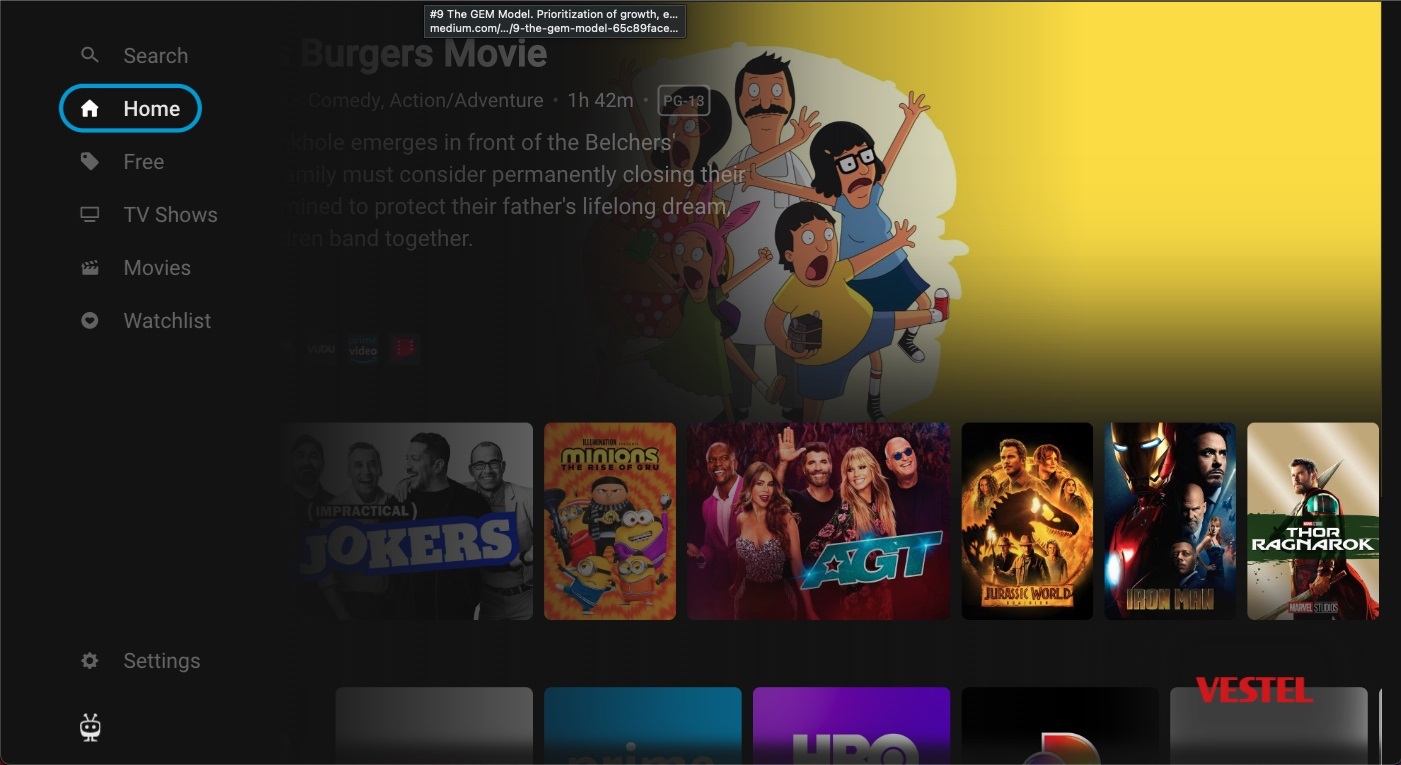 The company expects its first family of "Powered by TiVo" TVs to debut in parts of Europe this spring. Turkey-based Vestel, TiVo's first TV original equipment manufacturing (OEM) partner, will be selling TiVo-powered TVs under brands such as Daewoo, Regal, Hitachi, Telefunken and JVC.
Kirchner's smart TV expectations for the TiVo OS also come into view as one of Xperi's competitors, Roku, argues that it will be a tall order for any new entrant to make much of a dent in what's become a crowded and competitive smart TV platform sector.
"It's very difficult – I would say impossible – to build a new franchise in TV OSs [operating systems] at this point," Roku CEO Anthony Wood said last week on his company's Q4 2022. "It's hard for me to imagine that a new entrant would be able to gain the necessary scale and technology and just size of everything to be in that business; [it] would be quite difficult … There's a lot of barriers to entry at this point."
Wood was specifically dismissive of TiVo. "That's not a significant player right now in TVOS," he said.
TiVo's tech already has scale, CEO argues
Kirchner countered that TiVo's technology, in use in tens of millions of DVRs, set-tops and streaming devices, has already achieved necessary scale to compete in the TVOS sector.
"We already power 30 million households now with video-based services," he said. "We are uniquely positioned as being a company that already has a very large video service business doing business all over the world over decades."
Meanwhile, Roku has launched a new program to design and build its own TVs, a move that will put Roku in competition with its own TV OEM partners.
That Roku announcement "underscores the need for an independent media platform," Kirchner said. "We've had quite robust engagement prior to that announcement, but I would say that [Roku's] announcement further has created some interest as people look to engage around independent platforms."
Under TiVo's approach, the TV-maker keeps its brand and owns the customer. Xperi/TiVo, meanwhile, does share data and the underlying economics with respect to areas such as connected TV advertising.
TiVo's tech about to go for a ride
TiVo's OS appears to be gaining some traction beyond the TV. Kirchner said the company has notched its first design win for incorporating video into its "AutoStage" in-car infotainment platform. That offering will go into production later this year.
Using TiVo's tech to deliver entertainment to cars is in the "early stages," Kirchner said. But he does expect in-car content delivery to take on greater meaning as consumers look to keep themselves entertained while their electric cars are charging and, further down the road, as vehicles become more autonomous.
IPTV deployments offsetting legacy video losses
TiVo's legacy pay-TV services and technologies are shrinking, but the company's cloud-based, IPTV technologies are taking up the slack.
Xperi said the subscriber base for the TiVo IPTV product, aided by its 2021 acquisition of MobiTV, grew 80% in the quarter, with revenues more than doubling. Overall pay-TV revenues grew 1% in Q4 2022 to $66.6 million as the IPTV product offset declines in legacy guides and consumer DVR hardware.
With an IPTV base at about 1.2 million households, Xperi expects IPTV revenues to rise from $40 million today to $100 million in the next three years.
Xperi expects its three areas of growth – connected TV, IPTV and its car tech (DTS AutoSense and DTS AutoStage) – to rise from $84 million today to $330 million in three years.
Related posts:

— Jeff Baumgartner, Senior Editor, Light Reading
PARTNER PERSPECTIVES
- content from our sponsors