Orange quits content with sale of video assets to Vivendi
If the telco experience in content were ever turned into a movie, it would have to be either a disaster flick or a tearjerker, and definitely not a romcom or film with even a vaguely uplifting final act. From the catastrophe of AT&T's $85 billion Time Warner takeover to BT's offloading of televisual assets last year, stories of telco involvement in moving pictures have rarely ended on a happy note. The latest upset came this week when Orange revealed in a short statement that it would be exiting OCS and Orange Studio, two video assets it has controlled for years.
They are being sold for an undisclosed fee (so probably not much) to Canal+ Group, itself a subsidiary of French media conglomerate and occasional telecom dabbler Vivendi. Canal+ already owned one third of OCS, Orange's pay-TV service, and has had a big role in content production via StudioCanal, described in Orange's statement today as "the leading film and television studio in Europe." All of which is another way of saying that Orange's video assets and their employees should be in safe and experienced hands. It is not as if Orange is selling them to a maker of cat food with big-screen ambitions.
Orange won't attract an iota of the criticism heaped on AT&T after the Time Warner debacle, rightly seen as one of the worst deals in the history of telecom. Spend $85 billion on a business and you can guarantee it will be a talking point for years. OCS and Orange Studio, by contrast, were hardly ever mentioned on results calls or written about in the press. Blockbusters they were not.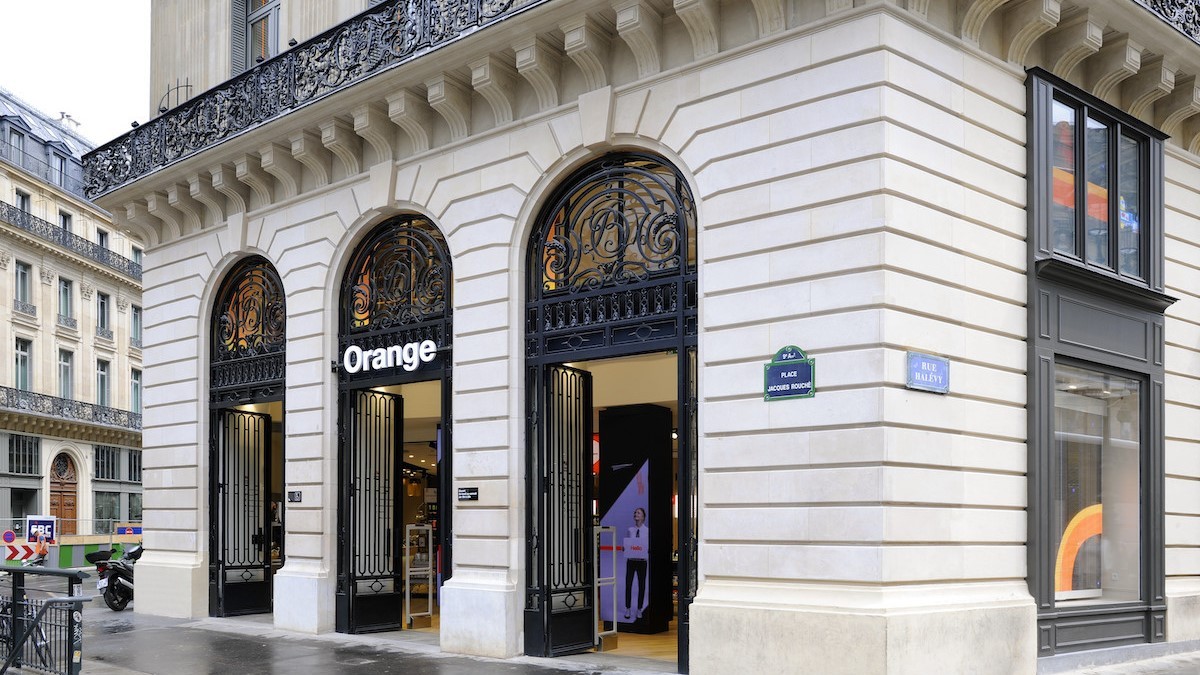 The last time Orange had much about them was probably in 2017, when they were lumped together in Orange Content, a new division, and given a five-year budget of about €100 million ($107 million) for show development. This was less than the €179 million ($191 million) that OCS previously said it would spend over a five-year period starting in 2013. And Orange sounded dubious about lavishing funds on content.
"It is an area we are working on without getting into a game that is going to be costly," said Ramon Fernandez, Orange's chief financial officer (who leaves the company at the end of this quarter), in May 2017 when asked if the French operator would become more involved in content production. "It does not mean there is a case to pay extremely high prices for products that are not necessarily making the difference."
At the end of 2021, when it last provided an update, OCS had about 3 million customers, compared with Orange's roughly 23 million mobile and 12.5 million fixed broadband customers in France. In its annual report, it highlighted a deal with French cinemas, securing a three-year investment of about €60 million ($64 million), but grumbled about the market. Orange Studio, it said, had been hurt by the pandemic, which robbed cinemas of their audiences as people stayed at home.
Diversification dilemma

Sadly, lockdowns did not seem to provide much of a boost for Orange's pay-TV business, judging by its statement on the Canal+ sale. Since 2007, when OCS was created, competition has continued to intensify, it said today, citing "the emergence of powerful international platforms." That oblique reference to Netflix and other subscription video-on-demand (SVoD) services highlights the real problem for telcos and traditional broadcasters. With their growing international footprint and obscene budgets, the SVoD leaders look impossible to challenge. Amazon has reportedly spent more than half a billion dollars on just one show – last year's Lord of the Rings prequel series.
Orange has recently had a poor run when it comes to diversification. Just over a year ago, it bought out Groupama, its banking partner, after apparently failing to attract another outside investor. Orange Bank has not exactly set the world of finance on fire. Across France and Spain, it served 1.9 million customers by June last year, having picked up 200,000 in the first six months of the year, before Orange gave up publishing numbers or even referring to Orange Bank in its third-quarter earnings release. Without a surge of interest in the next few months, it seems bound to miss the target set in late 2019 of capturing 5 million customers by the end of this year.
---
Want to know more about 5G? Check out our dedicated 5G content channel here on Light Reading.
---
None of this makes Orange unique in the telecom world. Examples of successful telco expansion into other sectors are rare. BT has returned to its roots of digging up streets and laying new lines. AT&T's latest radical plan is to be better at building networks and dealing with customers – so that more of them don't make off for the still fast-growing T-Mobile instead.
Orange today gave itself a pat on the back for its role in developing Oscar-winning movies like The Artist and The Father, highbrow cinema that champions acting and dialog over CGI and superhero spandex. Evidently, it could not make the numbers add up.
Related posts:
— Iain Morris, International Editor, Light Reading
UPCOMING LIVE EVENTS
June 6-8, 2023, Digital Symposium
June 21, 2023, Digital Symposium
December 6-7, 2023, New York City
All Upcoming Live Events
PARTNER PERSPECTIVES
- content from our sponsors