New smart TV platform players face a rough road, Roku CEO says
With new entrants such as TiVo, Comcast and Foxxum, the smart TV platform market is only getting more crowded and competitive.
While that scenario is poised to apply more pressure on the existing market leaders, Roku CEO Anthony Wood believes his company is well positioned to stave off that competition. He also holds that new players face a tough uphill climb to achieve the reach and scale necessary to be successful in the market.
"It's very difficult – I would say impossible – to build a new franchise in TV OSs [operating systems] at this point," Wood said Wednesday on Roku's Q4 2022 call when asked to comment on how difficult it would be for a TV original equipment manufacturer (OEM) to switch to another OS.
"It's hard for me to imagine that a new entrant would be able to gain the necessary scale and technology and just size of everything to be in that business; [it] would be quite difficult," he said. "There's a lot of barriers to entry at this point."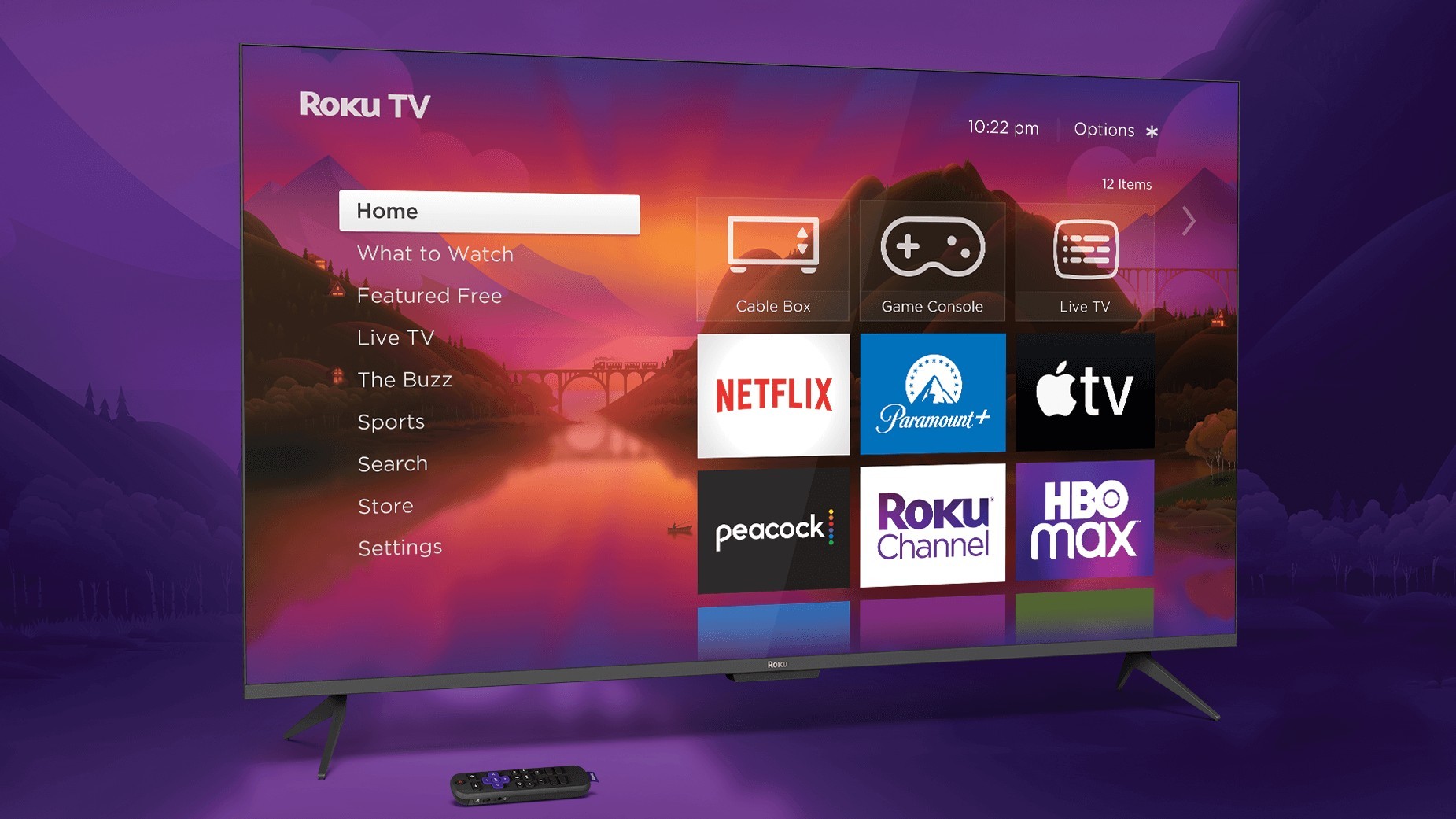 But there's no shortage of new players attempting to blow through those barriers and take on the likes of Roku, Amazon (Fire TV), Google (Android TV/Google TV), Samsung (Tizen) and LG Electronics (webOS).
Following its initial XClass TV launch in the US, Comcast is now expanding further into the market with Xumo, the new brand of the Comcast-Charter Communications national streaming joint venture. Xumo now has deals in place with two TV makers – Hisense and Element Electronics.
TiVo is set to enter the smart TV game this spring through a partnership with Vestel. With an initial focus on Europe, that agreement will pave the way for smart TVs to be sold under brands such as Daewoo, Regal, Hitachi, Telefunken and JVC.
Meanwhile, Foxxum, a Germany-based company that has developed a smart TV OS based on the Reference Design Kit (RDK), is, like TiVo, billing itself as an independent player in the smart TV platform sector.
New smart TV strategy will be 'additive'
Woods' comments also come more than a month after Roku announced a new program to develop its first family of smart TVs designed and made by Roku.
That strategy will make Roku less reliant on its existing TV manufacturing partners for Roku TVs. But Wood believes it "will be additive to our overall business."
Wood brushed aside concerns that Roku's decision to design and build its own smart TVs means it now competes with its TV partners. He noted that in other adjacent industries it's common to have first-party and third-party devices in a consumer electronics program. One example, he said, is Android, pointing out that Google makes its own Pixel phones but many other smartphone players have success using the Android OS.
"Companies do this because it gives consumers more choice and it really helps drive innovation," Wood said. "It helps you better understand the integration of the hardware and the software that results in more innovations. And those innovations roll out to the licensing partners as well."
Not everyone is as bullish about Roku's move to manufacture its own TVs.
Michael Nathanson, analyst with MoffettNathanson (a unit of SVB Securities), wonders if it will contribute to worsening profits.
"[T]he pivot to manufacturing Roku-branded TV sets is a full embrace of a low to zero to negative percent margin strategy," Nathanson wrote in a research note following the release of Roku's Q4 results. "Roku will have to take on the operating expenses and cash flows of a manufacturer, which would appear to be noticeably worse than their current model of licensing their operating system."
As such, Nathanson is not convinced that that Roku will meet its goal of break-even adjusted EBITDA for full-year 2024. "In our model, given the rising competition in TV operating systems, hardware, and advertising sales from better resourced players, we have trouble getting to that breakeven scenario," he wrote.
Financial snapshot
Turing to Q4 results, Roku revenues of $867 million beat guidance by 8%. That caused Roku's shares to surge $11.13 (17.53%) to $74.62 in Thursday morning trading.
Roku Platform revenues (which include elements such as advertising and OS licensing) increased 5% year-over-year, to $731.3 million. Device revenues slipped 18%, to $135.8 million. Roku is forecasting Q1 2023 revenues of $700 million.
Roku's average revenues per user (ARPU) ticked up 2%, to $41.68.
Roku added 4.6 million active accounts in the quarter, ending the period with about 70 million. Streaming hours via Roku's platform increased by 14.3 billion hours for the full year, rising to 87.4 billion.
Related posts:

— Jeff Baumgartner, Senior Editor, Light Reading
PARTNER PERSPECTIVES
- content from our sponsors