FCC, NAB team on ATSC 3.0 transition
NAB Show, LAS VEGAS – The National Association of Broadcasters (NAB) warned in January that the transition to ATSC 3.0, a new IP-based broadcast signaling standard, was "in peril" without more action from the Federal Communications Commission (FCC). The FCC apparently heeded that call.
In conjunction with this week's NAB Show in Las Vegas, the FCC and NAB announced Monday a public-private initiative focused on completing the transition to ATSC 3.0. The standard, which carries the consumer brand of "NextGenTV," supports 4K and High Dynamic Range (HDR), immersive audio, video-on-demand (VoD), advanced advertising and the potential to supply fixed and mobile broadband connectivity.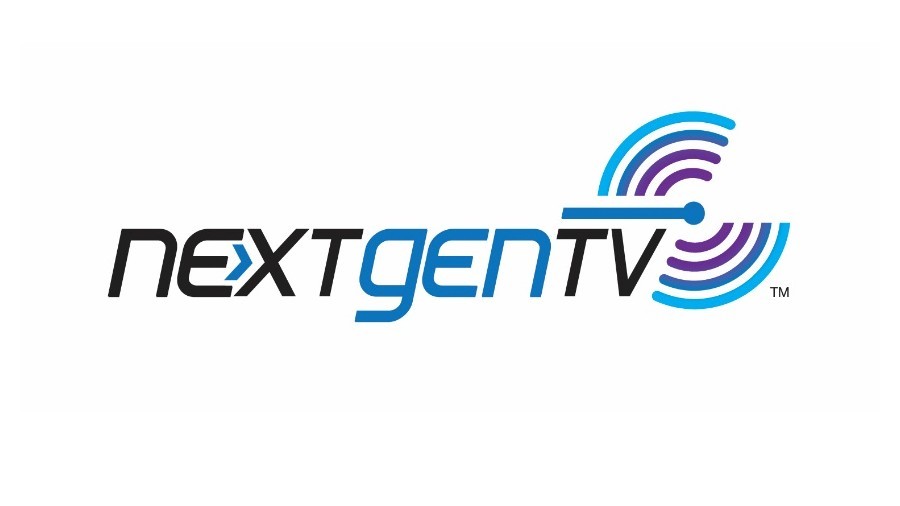 At the show, FCC Chairwoman Jessica Rosenworcel introduced the "Future of TV" initiative, which broadly sets a goal to identify a roadmap to transition to ATSC-based services in a way that is consumer-friendly.
"Today, we are announcing a public-private initiative, led by the National Association of Broadcasters, to help us work through outstanding challenges faced by industry and consumers," Rosenworcel said in her show speech. "This Future of Television initiative will gather industry, government, and public interest stakeholders to establish a roadmap for a transition to ATSC 3.0 that serves the public interest. A successful transition will provide for an orderly shift from ATSC 1.0 to ATSC 3.0 and will allow broadcasters to innovate while protecting consumers, especially those most vulnerable."
The new public-private initiative surfaces amid an ATSC 3.0 rollout that is available to about 60% of US markets today. It also enters the picture about five years after the FCC adopted rules to support a voluntary, market-by-market rollout of the new standard.
In addition to rollouts by US broadcasters, consumers need devices with ATSC 3.0 tuners, such as integrated TVs or standalone set-tops, to take advantage of the new offerings.
Transition-focused working groups on tap
Specific details about the Future of TV Initiative are sparse. But the plan includes the creation of working groups focused on issues such as backwards-compatibility with the legacy ATSC 1.0 standard (and its impact on consumers), the final conditions needed to complete the national transition to ATSC 3.0, and consideration of the post-transition regulatory landscape.
The FCC's work will also include the introduction of a notice of proposed rulemaking tied to ATSC 3.0, Rosenworcel said, according to TVNewsCheck.
In January, members of the NAB warned the FCC that "a stalled transition is threatening the future of the broadcast industry altogether" if the FCC doesn't do more to help speed it along. The NAB also asked the Commission to explore a plan that would "eventually end the wasteful dual transmission of both ATSC 1.0 and ATSC 3.0."
NAB argued then that more FCC support would help to ensure that the consumer electronics industry gets behind the new standard. In addition to low-cost ATSC 3.0 converters, several CE companies, including Samsung, Sony, LG Electronics and Hisense, now build and sell TV models that support the new standard.
ATSC 3.0 on the show floor
At this week's show, a booth dedicated to ATSC 3.0 was filled with demos of the technology. They included a 2.0 version of an application/software stack that supports feature-rich guide and user interface, the ability to start over TV programs already in progress and to deliver casual games such as Pac-Man.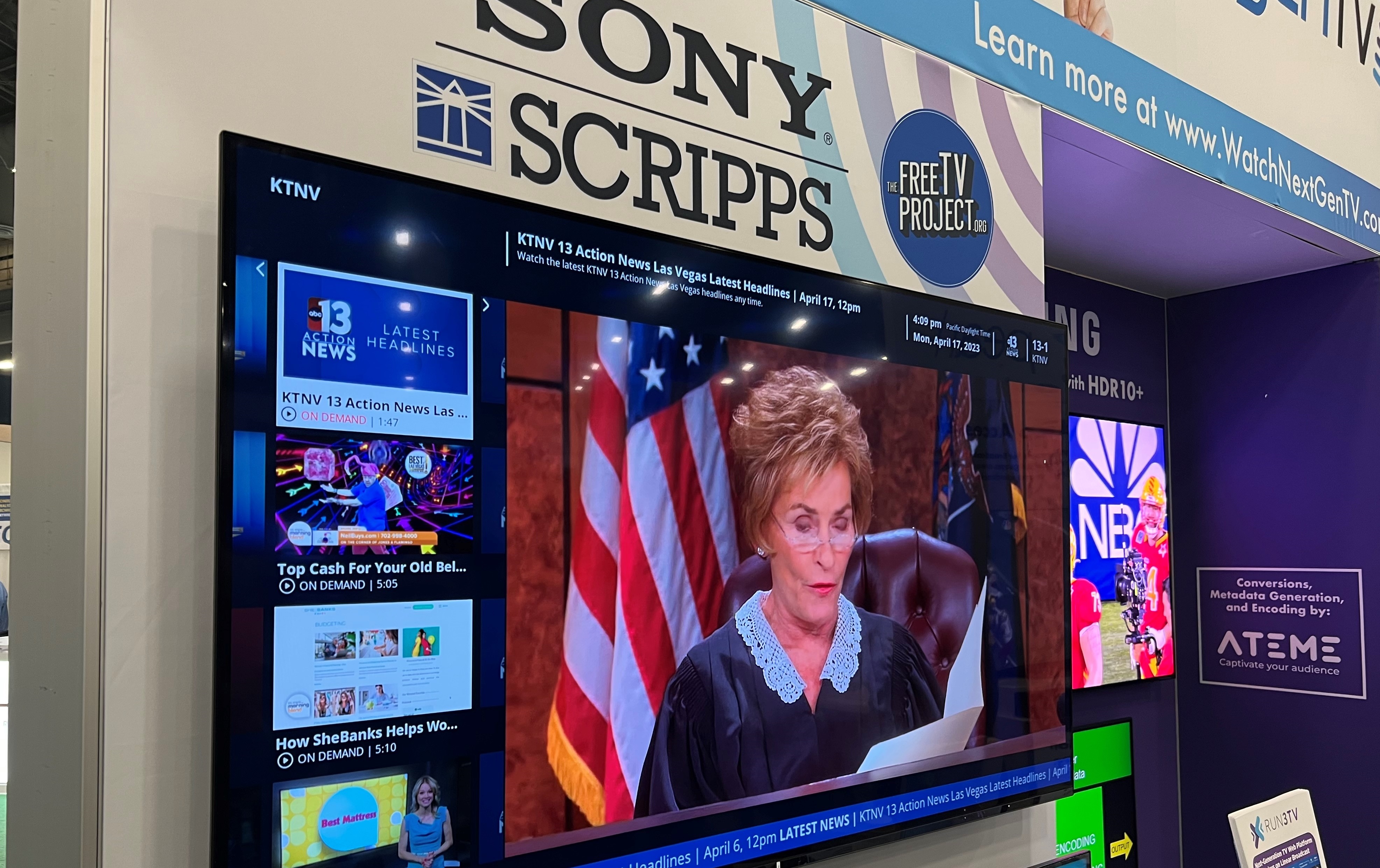 Separately, Comcast and NBCU showed off how select accessibility features supported by ATSC 3.0, including enhanced audio descriptions for the blind or visually impaired, could be passed through to an X1 cable box with the same quality as the primary audio track.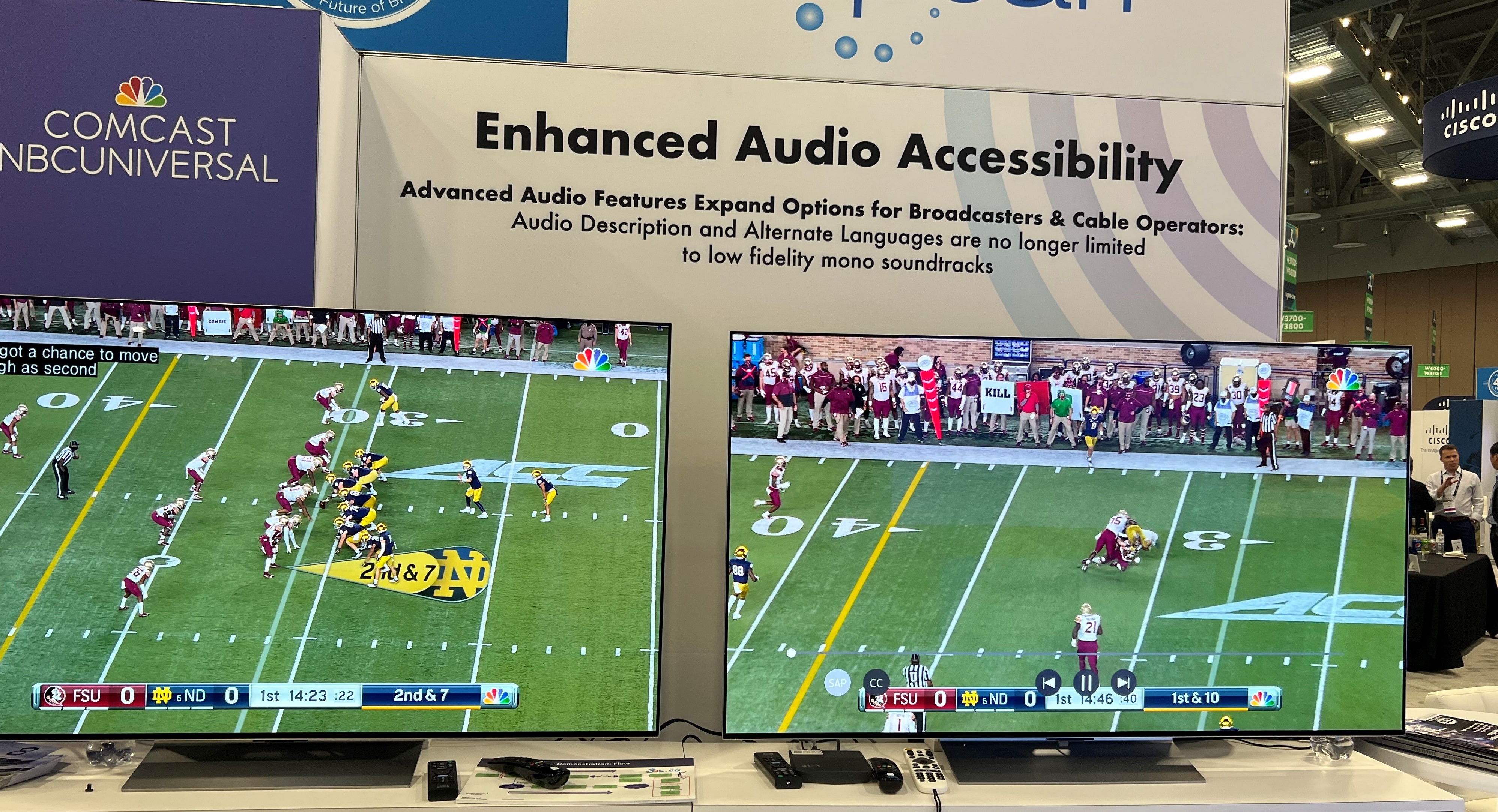 ATSC 3.0 as an IP pipe
ATSC 3.0's potential as an IP pipe was also being touted this week. For example, Sinclair Broadcast Group announced it will use the new standard to "provide a wireless backbone for IP date delivery across the country" for use cases such as software updates for connected vehicles and IoT devices.
Tied into its goal of creating a "Data Distribution as a Service" (DDaaS) platform, Sinclair said it has established joint ventures and strategic relationships with select tech partners. Those include CAST.ERA, a joint venture with SK Telekom, and India's Saankhya Labs, which will contribute the broadcast core network and provide wireless technology for the new DDaaS platform.
Sinclair isn't alone. A startup called Peak3 is focusing on similar use cases for ATSC 3.0 as it explores the development of a national IoT network that taps into underutilized and unmonetized ATSC 3.0 spectrum.
Related posts:

— Jeff Baumgartner, Senior Editor, Light Reading
PARTNER PERSPECTIVES
- content from our sponsors