Eurobites: UK turns screw on streaming services

Comment (0)
Also in today's EMEA regional roundup: European Commission approves Italy's state aid for 5G rollout; BT decides BT brand is for business, and losers; Spotify adds more ears.
The UK government has published a white paper heralding the introduction of new laws that will, among other things, bring video-on-demand (VoD) services from the likes of Netflix and Amazon Prime under UK jurisdiction and subject to a new code similar to that governing the output of the country's public service broadcasters. The stated aim is to protect viewers of VoD services from "harmful material," such as "unchallenged health claims." The white paper also sets out measures that, the government says, will offer "greater freedom and flexibility" to public service obligations, effectively levelling the playing field between them and their VoD rivals. One public service broadcaster, Channel 4, is also to be moved out of public ownership, a move that has already attracted much criticism from the media industry and elsewhere.
The European Commission has approved a publicly funded €2 billion (US$2.1 billion) scheme in Italy to support the rollout of 5G networks. The scheme, which will run until 2026, will be entirely funded through the Recovery and Resilience Facility ('RRF'), and will take the form of direct grants to communications service providers for the deployment of backhaul networks and basestations to provide 5G services offering speeds of at least 150 Mbit/s download and 30 Mbit/s upload in those areas of Italy which, by 2026, will not be served by networks offering download speeds above 30 Mbit/s. In a statement on the matter, the Commission said it found that the measure was "necessary and proportionate to address market failures, namely the absence of current or planned mobile networks that would adequately address end-users' needs." It also maintained that the scheme had "sufficient safeguards to ensure that undue distortions of competition are limited and that the aid does not adversely affect trading conditions contrary to the common interest."
BT appears to have decided that, for the consumer at least, "BT" as a brand has had its day and that if the future is to be bright, the future has to be EE – which until now has been regarded largely as BT's mobile sub-brand. According to a blog by Marc Allera, CEO – for the moment at least – of the BT Consumer unit, since EE launched in 2012, it has "captured the hearts of customers across all demographics." (To which the only appropriate response is: "steady there.") The BT brand will still be used, but only for the old fuddy-duddy customers who still use landlines or have BT's standalone broadband. And BT Sport, its pay-TV channel, will still be a thing. When the EE brand was first introduced, as "Everything Everywhere," it was widely panned. Funny old world. For the businessy bits of the BT empire, namely Enterprise and Global, BT will continue to be the flagship brand.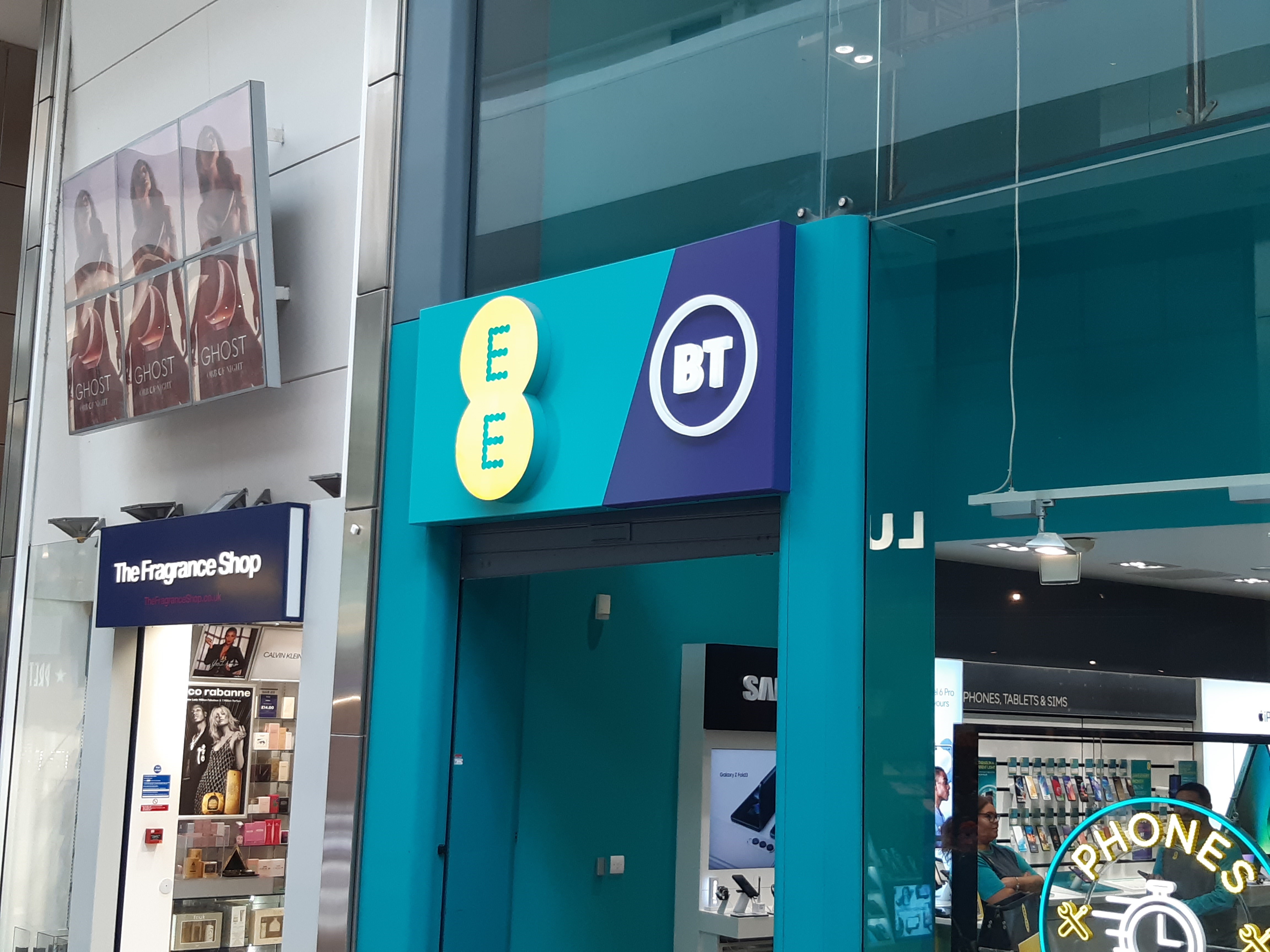 Six telcos – namely Bouygues Telecom, Cellnex, KPN, MTN, Telefónica and WindTre – have formed an alliance that they hope will somehow share the burden of discovering and encouraging startups that might might be able to boost their business, particularly on the 5G front. Called "Alaian" (anyone know why?), the alliance says that those chosen to take part in its technology incubator scheme will benefit from the telcos' knowledge of the various markets they serve, as well as gaining access to their network of contacts. Any startups that are interested in taking part should click on this link.
First-quarter operating income at Swisscom rose 6.4% year-on-year, to 549 million Swiss francs ($564.3 million), on revenue that fell 1.2%, to CHF2.76 billion ($2.83 billion), with the usual suspects of "ongoing competition" and "price pressures" cited as culprits by the operator. One bright spot was Fastweb, Swisscom's Italian broadband subsidiary, which saw revenue grow by 2.4% year-on-year, to €14 million ($14.7 million). CEO Urs Schaeppi described his company's performance as "pleasing," though he admitted that the situation regarding Swisscom's fiber rollout was challenging – a situation that ongoing talks with the country's Competition Commission were intended to resolve.
Four UK digital watchdogs – the Competition and Markets Authority, Financial Conduct Authority, Information Commissioner's Office and Ofcom – have joined forces as the Digital Regulation Cooperation Forum (DRCF) to invite to invite views on what more is needed from regulators to tackle the thorny issue of algorithmic processing and how it is used. Such sneaky algorithmic wizardry, say the watchdogs, "can introduce or amplify harmful biases that lead to discriminatory decisions or unfair outcomes that reinforce inequalities." They can also "be used to mislead consumers and distort competition." The DRCF has set out its workplan for the year ahead, which, among other aims, seeks to protect children online and promote competition and privacy in online advertising.
Sweden-based Spotify continues to reach more ears, its first-quarter results showing a 19% rise in subscribers overall, to 422 million "monthly active users," though the "premium" (paying) subset of subscribers only inched up 1%, to 182 million users. Total revenue rose 24% year-on-year, to €2.66 billion ($2.79 billion), though there was a quarter-on-quarter fall of 1%, partly explained by the suspension of its services in Russia.

— Paul Rainford, Assistant Editor, Europe, Light Reading