Even if pay-TV providers get their wish and the government does away with the FCC's "Unlock the Box" proposal, the fight over video distribution platforms will continue.
In the latest turn of events, Roku Inc. has expressed concerns to the Federal Communications Commission (FCC) about the industry relying on HTML5 as a default standard for pay-TV apps. Operators have hailed HTML5 as an open platform that can be used to make their apps accessible on a wide range of devices. In fact, shortly after Roku's comments showed up in the FCC's database, both the National Cable & Telecommunications Association (NCTA) and Verizon Communications Inc. (NYSE: VZ) published blog posts praising HTML5 as a critical enabler for next-generation TV distribution, with the NCTA calling it a "hidden piece of incredible tech."
But Roku believes otherwise. While HTML5 is widespread, Roku cites numerous downsides to the technology, labeling it a "bulky and expensive architecture that would require third-party device manufacturers to include additional processing power and memory to support it, even in their lowest-priced devices."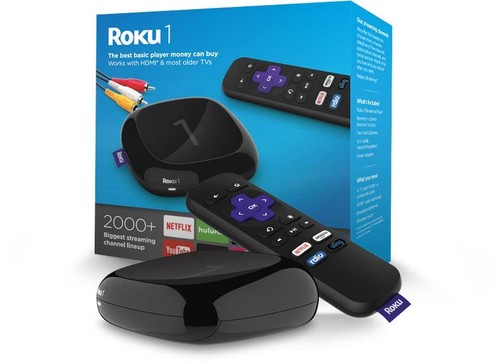 Roku is arguing for pay-TV providers to support native apps on streaming devices. The idea is that native apps can be better optimized for performance and more conducive to innovation. And critically for Roku, native apps can help the hardware company keep its prices low and stay competitive in an often cut-throat retail media streamer market.
---
Want to know more about video and TV market trends? Check out our dedicated video services content channel here on Light Reading.
---
The problem for service providers is that if they support native apps, they end up with a huge software development and integration job. As has been the case for many years, operators don't want to create apps for an infinite number of hardware platforms. (See Amazon Set-Top Slated for Fall.)
Roku recommends that service providers be required "to support all widely deployed and secure platforms," but that would make it difficult for any new hardware player to gain traction. If pay-TV companies are only required to support popular platforms, how will future products gain access to the content they may very well need to attract customers?
In the mobile device world, the app platform wars ended fairly quickly. Android and iOS became the de facto standards for app development. But there's been less consensus around a standard for TVs and other media streaming devices. As evidence, Frost & Sullivan analyst Dan Rayburn just published an extensive chart of retail streaming media boxes and the OTT services they support.
A fierce fight continues over whether an apps-based approach is the right strategy for opening up the pay-TV market. (See Ditch the Box? It's Code for Keep the UI and DSTAC: 2 Opposing Views on the Future of TV.)
Even if the "Ditch the Box" strategy wins the day, however, the implementation arguments could turn out to be just as gnarly as the original set-top debate.
— Mari Silbey, Senior Editor, Cable/Video, Light Reading