One of the major mindset shifts that's occurred in network virtualization is the idea that individual network functions shouldn't just be transferred wholesale into the cloud, but that instead they should be broken down further into mini functions, or microservices that can more flexibly use the on-demand resources the cloud has to offer. Along these lines, Cisco has been working with customers to implement cloud-native video delivery -- a system for offering cloud-based video services with the agility to manage around spikes in usage, the different demands of individual video channels and more.
Speaking in an interview with Light Reading, Product Management Head Ramin Farassat recently detailed how a single Cisco Systems Inc. (Nasdaq: CSCO) video product today can include as many as ten to 20 microservices. And he explained, "You don't always have to bring all [microservices] up at the same time. You don't always have to bring the same number of them up at the same time, so as you can imagine, you can save a lot of resources."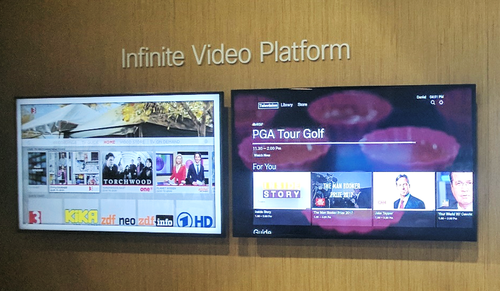 Cisco's video encoding product, for example, now separates pre-processing (the initial video cleanup) from compression and post-processing (the smoothing away of image artifacts). Customers can tap into these microservices individually and even pair them with other functions like video packaging to create a new chain of microservices.
"Some of our customers are asking us to be able to build a chain of different microservices that only relate to a specific program," says Farassat. "Before, we couldn't do this on our VM [virtual machine] because our VM was a full encoder. Now we can actually break things up completely, build a chain of different microservices that are only dealing with one specific program, one specific channel."
Farassat also talks about customers now being able to spin up ad insertion capabilities in targeted areas and easily run service chains in multiple clouds for redundancy. When Cisco ran video functions in virtual machines rather than as containerized microservices, it was much more difficult to configure such scenarios and to make changes as needs evolved.
Farassat points out that in an example like video encoding, it's rare for a service provider to need to increase capacity unexpectedly or very often. However, for another service like cloud DVR, the demands on capacity can change rapidly.
"We have cases with our customers where at some certain hour a lot of subscribers decide to actually start recording the same show. And that's something that we don't really have a good handle on," says Farassat. "You don't necessarily know that that show is going to be that exciting to people."
Although the demand may be unanticipated, however, service providers can allocate new resources as and when they're needed in a microservices architecture.
---
Light Reading is bringing together all of the key players in the automation revolution for the first time at Automation Everywhere on April 4 in Dallas. Join us as we tackle the business and technology challenges behind driving network automation. The event is free for communications service providers – register today!
---
Ultimately, the major benefit of an agile, cloud-native environment will be the automation of resource delivery based on triggers set up within a network. This is the idea behind Cisco's broader intent-based networking strategy. (See Cisco Revs Up Network Automation .)
As with enterprise networking, Cisco wants to ensure that performance optimization in video delivery starts to be self-managed within a network, requiring little to no manual intervention and occurring much faster than is possible today.
— Mari Silbey, Senior Editor, Cable/Video, Light Reading