Stakes Run High for Tivo in Comcast Suit
Before it bought Tivo and adopted the iconic brand name in 2016, Rovi may have been best known for its patent litigation pursuits. Once the king of interactive television guides, Rovi had a policy of licensing its software to as many service providers as possible, and suing for patent infringement those that wouldn't agree to licensing terms. It's been a lucrative strategy, and despite the negative impact on public perception, it's an approach that Tivo (nee Rovi) has been reluctant to abandon.
Which leads us to the high-stakes courtroom battle between TiVo Inc. (Nasdaq: TIVO) and Comcast Corp. (Nasdaq: CMCSA, CMCSK) today. The International Trade Commission ruled in November that Comcast has been infringing on Tivo's intellectual property with a feature in the Comcast X1 service that lets users schedule DVR recordings remotely. Comcast has appealed the decision, and now, according to a report by Multichannel News, has asked the court to expedite the appeal proceedings.
It's unclear exactly how much the request could actually speed the appeals process up, but if it helps close out the lawsuit more quickly, that's probably in everyone's best interest.
What's interesting to me, however, is that the continued focus on appealing the court's initial decision means Comcast isn't ready to give up this fight.
And that's bad news for Tivo.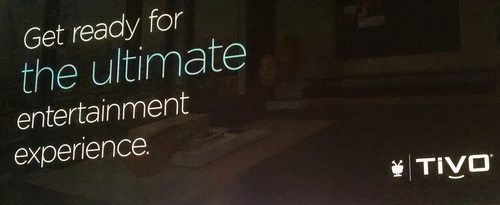 Nearly half of Tivo's revenue today comes from licensing deals, and Comcast is the only top ten US pay-TV provider that the company doesn't have under contract. Unfortunately for Tivo, Comcast is a very big exception. The pay-TV operator has more than 21 million customers, and further, it licenses its X1 platform to other big MSOs, including Cox Communications Inc. , Rogers Communications Inc. (Toronto: RCI), Shaw Communications Inc. and Videotron Ltd. . (See Comcast's Canadian Takeover Continues.)
Even if Comcast ultimately loses its appeal, the company has been building workarounds in X1 to avoid relying on Tivo's intellectual property. The service provider could end up having to pay damages to Tivo for infringement, but it won't necessarily return to a licensing agreement with the company. Again, that's a negative not just because Comcast is huge all by itself, but also because Comcast is building an ecosystem with its X1 platform -- one that leaves Tivo out of the picture.
There are other competitive concerns for Tivo too. The popularity of the Android TV platform as an alternative to Tivo is growing, and companies like Ericsson AB (Nasdaq: ERIC) with its MediaFirst platform and Espial Group Inc. with its Elevate platform are still scrapping for business. (See Android TV Arrives With Evolution Digital.)
Meanwhile, there are rumors that Tivo may be looking for a private equity exit. A report surfaced at the very end of last year that private equity buyers had made a bid for the company, and it's quite possible that new CEO Enrique Rodriguez was brought on board specifically to make Tivo attractive for sale. (See Why the Tivo Buyout Rumor Rings True.)
Tivo has announced some very positive customer news recently, including long-term deals with Altice , AT&T Inc. (NYSE: T) and Liberty Global Inc. (Nasdaq: LBTY). But the absence of Comcast still hurts. And whether or not Tivo prevails in court, it doesn't look like there's a friendly resolution to that relationship battle coming anytime soon.
— Mari Silbey, Senior Editor, Cable/Video, Light Reading