Roku Gunning for $1B IPO – Report
Call it the little media streamer that could.
Roku Inc. , which spun off from Netflix Inc. (Nasdaq: NFLX) in 2008, is reportedly preparing for an initial public offering once again. According to The Wall Street Journal, the streaming hardware and software company is looking to raise an estimated $1 billion in the process and may file papers as soon as the next few weeks.
This isn't the first time Roku has considered going public. The company also went down the IPO path in 2014, but ultimately abandoned the effort to focus on its transition from a retail hardware business to one focused on streaming software. (See Roku Prepping for IPO – WSJ, NYT.)
There were also rumors earlier this year that Roku was planning a new funding round of at least $200 million, but at the time there was no mention of another IPO attempt. Roku last raised venture capital money in late 2015 with a $45.5 million Series H round, according to Crunchbase.
Roku is in a unique position in the streaming market because it offers the only popular retail television platform that doesn't also come attached to an over-the-top video service. That's both good and bad for the company; good because Roku can position its platform as an independent distribution channel for any OTT app, and bad because the company can't match the scale of many of its competitors who combine their streaming technologies with other lines of business.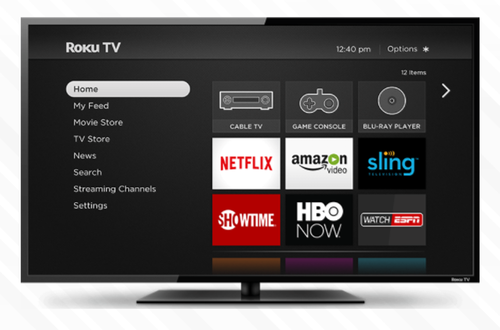 Roku makes money through a combination of hardware sales, software licensing and advertising deals. In 2016, the company said it brought in $400 million in revenue. Out of that total, more than a quarter is attributed to Roku's Media and Licensing segment, and Greg Calvert, a director of business development for the company, told an audience at Light Reading's Big Communications Event in May that advertising is the fastest-growing part of the business.
This week, Roku also announced that it has reached a milestone of 15 million monthly active accounts. It says that in the first half of 2017, users streamed almost 7 billion hours of content on the Roku platform.
---
Want to know more about video and TV market trends? Check out our dedicated video services content channel here on Light Reading.
---
For all that Roku has accomplished, the company does have serious challenges ahead. For example, while the company is trying to brand its offering as an operating system for the TV, at least one industry study found that service providers rank Roku low on their list of potential platform partners. After surveying more than 300 pay-TV, OTT and network providers, Ovum Ltd. reported that only 17% mentioned Roku as a platform they'd be likely to use with set-top deployments in the near future. In contrast, 72% said they were considering Android as a set-top platform. (See Survey Says Future's Bright for Android TV.)
Roku was also in a potentially stronger position when US cable companies were coming under pressure to make their services available on retail hardware. Now that the Federal Communications Commission (FCC) has dropped plans to regulate app distribution by pay-TV companies, it's unclear how much effort those operators will dedicate to supporting third-party devices versus optimizing their services on traditional leased equipment. (See Comcast Brings Xfinity TV to Roku Boxes and Streaming Is an Opportunity for Telcos – Roku's Ferrone.)
Ironically, Roku founder Anthony Wood was also the founder of ReplayTV, one of the earliest retail DVR companies. ReplayTV eventually went out of business in the face of competition from TiVo Inc. (Nasdaq: TIVO) and pay-TV operators. Roku is now up against many of the same market threats even as it reportedly gets ready to file for an IPO.
— Mari Silbey, Senior Editor, Cable/Video, Light Reading
PARTNER PERSPECTIVES
- content from our sponsors