There is no standard when it comes to TV operating systems -- whether you're talking about smart TVs, media streaming hardware or pay-TV provider platforms. In the service provider industry, however, a clearer picture of the platform competitors is starting to emerge.
Outside of the large operator segment, where many companies are taking software development in house, TiVo Inc. (Nasdaq: TIVO) is arguably the leader in the TV user experience space. Now that it's merged with Rovi, TiVo serves around 25 million subscription TV households. (See Meet the New TiVo.)
However, there's still a lot of business up for grabs as pay-TV providers look to upgrade to next-generation platforms. And since it acquired Arris Group Inc. (Nasdaq: ARRS)'s Whole Home Solution platform this summer, Espial Group Inc. now serves approximately 10 million subscription households, putting it in a strong challenger position as it competes for new customers. (See Arris Ends Dream of Set-Top Software Riches.)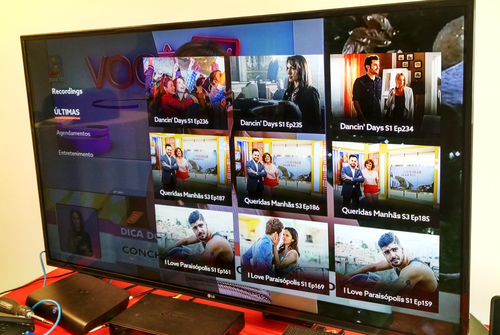 Espial already had a TV software business prior to acquiring the Whole Home assets from Arris. The Ottawa-based company became very active in the Reference Design Kit (RDK) initiative early on, developing an application framework and HTML5-based user interface on top of the standardized RDK stack back in early 2013. Espial's latest set-top client software, the G4 product, which supports RDK 2.1, was launched in May 2015 and has been deployed with several customers, including Tele Columbus AG in Germany and NOS in Portugal. (See Espial Introduces New STB Client.)
The acquisition of Arris's Whole Home technology, however, gives Espial a hosted software solution now in addition to its G4 client software. And Arris also brought with it 40 or so existing customers. Today, Espial is announcing three more new customers: Easton Utilities, HBC and Ritter Communications.
The hosted solution -- which Espial is also now re-launching under the brand name Elevate -- has advantages because it's a turnkey offering that operators can rely on Espial almost entirely to implement. Espial gained two redundant data centers from Arris, and it uses the Arris infrastructure and software to provide everything from set-top provisioning services to the metadata necessary for on-demand programming and TV apps.
What the hosted solution doesn't offer is a lot of flexibility for customization. Nor does it support newer capabilities like 4K Ultra HD TV delivery.
---
Want to know more about video and TV market trends? Check out our dedicated video services content channel here on Light Reading.
---
Espial's plan for 2017 is to build on the roadmaps of the G4 software and the Arris WHS solution. The goal is to offer a hosted and non-hosted platform, both with next-generation capabilities and more flexibility for operators around the globe to tailor Espial's technology to meet their own needs.
"We want to migrate the operators here to a much more modern and much more open environment, and so it's our roadmap to bring them over to the G4 environment," says Jeff Huppertz, vice president of marketing and business development at Espial. He adds, "We'll make available to these customers G4 on a very modern, more cost-effective Arris [hardware] platform that includes the latest capabilities, for example 4K video, so they've got a clear route to a much more efficient and feature-laden environment here in 2017."
Espial does face other competitors beyond TiVo. Ericsson AB (Nasdaq: ERIC) is making a big push with its MediaFirst platform and recently signed a deal with Google (Nasdaq: GOOG) to pair the MediaFirst software with Google's Android TV operating system. (See Ericsson & Google Do TV Together.)
There's also Cisco Systems Inc. (Nasdaq: CSCO) selling its Infinite Video platform, Nagra with the OpenTV solution and various regional players in different parts of the world.
Huppertz notes that "you can never dismiss Google and their allies at any time." But he cautions that some operators are still wary of partnering with Google after ceding significant control to the company's Android platform in the mobile industry. In at least one discussion, he said, an operator described teaming up with Google as a bit like doing "a dance with the devil."
Espial still has its work cut out for it. But with 10 million end users and a new hosted solution to sell, it's on solid footing as the pay-TV software market continues to shake out.
— Mari Silbey, Senior Editor, Cable/Video, Light Reading