Video content and consumption are changing rapidly on a global scale as more convenient and cost-efficient options emerge for consumers to access OTT services and mobile video. In the recent Upskill U session on "Mobile Video: Finding a Solution," Alan Breznick, cable/video practice leader with Light Reading, said that by the end of 2016, mobile video views will more than double, accounting for half of all video views in the US. The rise in mobile video viewership is extending globally at a breakneck pace with the growth of video-enabled devices. (Listen to LIVE AT BCE - Mobile Video: Finding a Solution.)
"It's expected that there will be over 10 billion connected devices that are video enabled by 2020 -- that's more than there are people in the world," said Breznick.
---
Upskill yourself on Video with our new Upskill U online university! Sign up for our course with Tata Communications now!
---
Upskill U is launching a four-part series on Video tomorrow to examine the challenges that service providers face in accommodating the rising demand for video on a variety of devices and platforms. At 1:00 p.m. ET, Asfaw Negeri, senior manager of solutions engineering with Tata Communications Ltd. Transformation Services (TCTS) North America, will kick off the series with "Video: The Next Generation." In this course, Negeri will explain how the next generation of wireless networks, including 5G, has the potential to broaden broadband data networking and boost demand for mobile video exponentially. This course will give an overview of those next-generation wireless networking technologies, the impact on customers and what they mean for service providers as they look to rule the airwaves. (Register for Video: The Next Generation.)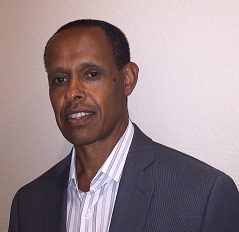 Next, join Upskill U in July for this exciting series on Video:
Video: The Openstack Approach (Friday, July 1, 1:00 p.m. ET): Matt Caulfield, principal engineer of OpenStack at Cisco Systems Inc. (Nasdaq: CSCO), explores the OpenStack approach to transforming the development, integration and implementation of video networking infrastructure for powering some of the most innovative services in the pay-TV market.
Video: Boosting Customer Experience (Wednesday, July 13, 1:00 p.m. ET): Jason Thibeault, Executive Director, Streaming Video Alliance, and Light Reading's Breznick examine how service providers are addressing critical performance enhancements, the impact of video's demand on the network and what those enhancements might mean for customers.
Video: The Case for Virtualization (Friday, July 15, 1:00 p.m. ET): In this lecture, Rajeev Raman, senior director for Infinite Video at Cisco Systems Inc. (Nasdaq: CSCO), explains how the key to transforming video delivery is the virtualization and orchestration of video processing and secure delivery of content. This course highlights the benefits and approach to implementing virtualization and orchestration by focusing on a recent customer case study.
Service providers need agile solutions to track the rapid changes to both the devices and platforms that consumers use to access mobile video, OTT and pay-TV services. Join Upskill U in July as industry experts examine the future of video demand and delivery, and share insights on strategies for adapting to consumer trends and the virtualization of video processing.
Kelsey Kusterer Ziser, Editor, Upskill U