Set TV Is Now Really, Really Dead

Comment (0)
Dump another bucket of dirt on the grave of Set TV, an alleged video piracy service that once sold a lineup of more than 500 channels for a cool $20 per month while also offering access to various movies that were still in theaters.
Per a judgement issued July 31 by a California court, Set Broadcast (which ran Set TVNow) has been ordered to pay $7.65 million in damages and was hit with a permanent injunction of the video offering. It also got hit with a permanent injunction on the distribution and operation of the ST-110, a TV-connected streaming device that was used to deliver the OTT service and being sold for $89.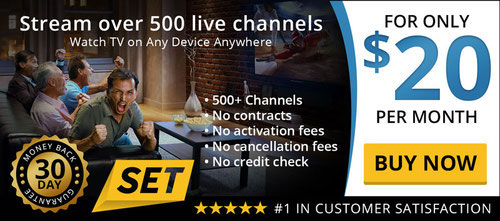 Set Broadcast and the defendants named in the case (Jason Labossiere and Nelson Johnson) apparently didn't put up much of a fight, as the court issued the default judgement because the Set Broadcast failed to plead or otherwise defend itself in the case, according to a copy of the ruling obtained by Light Reading.
The Alliance for Creativity and Entertainment (ACE) -- a legal consortium backed by major programmers, studios and such OTT video companies like Netflix, Amazon and Hulu -- filed the complaint against Set Broadcast in April 2018.
To help studios, programmers and distributors clamp down on rampant video streaming piracy, ACE has been going after other alleged OTT-TV pirates. ACE has had some success shutting down the likes of TickBox and Dragonbox, which used fully loaded Kodi boxes to obtain content illegally and create pay-TV services, backed by a customer care infrastructure, that looked legitimate to some consumers who were in search of a cheap TV option.
ACE also has a case pending against Omniverse One World Television, which has already shut down an OTT-TV service it was offering through a joint venture with a private cable operator in New Jersey called HovSat. That venture claimed to have a 100-year deal with DirecTV that allowed for the national distribution of TV programming via the Internet.
This latest judgment from a California district court piles on, as Set TV Now is already no more.
Set Broadcast, which shut down service last June, was also subject to a settlement in a Florida court in November 2018 that called on the company to pay $90 million in damages to Dish Network and NagraStar. The settlement also called on them to hand over hardware used to retransmit Dish programming without authorization.
Related posts:

— Jeff Baumgartner, Senior Editor, Light Reading