Oh Cable Show, we knew you well.
But now the National Cable & Telecommunications Association (NCTA) and President Michael Powell have killed you dead.
Why would they do this? Could it be because your attendance numbers have been in freefall for years? Or because there are only two US cable operators left? Or is it because Arris bought up all the sponsors that used to buy up all your booth space?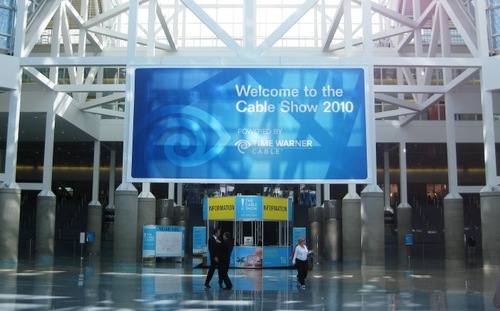 I can only dream of the glory days. Those nights in New Orleans, and in LA when I and 12 of my closest cable friends walked through the VIP ropes to lean on the stage at a free, cable-only Maroon 5 concert. Those were the days!
Why would you take that away from us?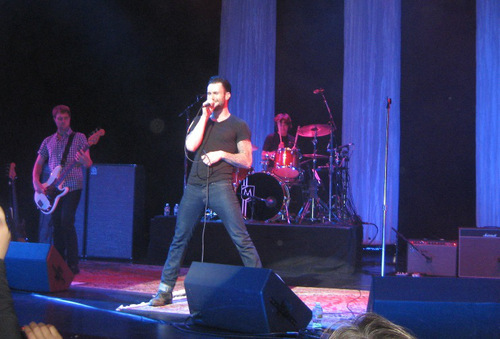 Maybe you're planning to re-launch the show under a new name? Forget INTX, I've pooled some important cable insiders and we've come up with alternatives. How about IoT World Congress? Or OTT OF THE WORLD?
Or we could go old school. Is anyone using Supercomm anymore? How about The Western Show: East Coast Edition?
Since you scheduled the 2017 show for the same dates as NAB, why not just pretend you already merged the two events? It's a totally plausible move. All the same people were already going to NAB anyway!
No?
Okay. Well, as you go through with your decommissioning plans, I feel I have a responsibility to explain the consequential weight of that decision. The session content at INTX/The Cable Show was stellar this year. And despite the decline in numbers, it was still an unmissable event for anyone serious about cable.
Yes, cable is changing. Convergence is happening. But there are still an awful lot of people supporting the cable businesses that bring TV and broadband to consumer households. There's still an awful lot of work to be done on the road to cable convergence nirvana. And there's still an awful lot of money to be made.
So whatever comes next, let's make it a good thing, okay? I like the idea of "conversation, dialog, and more intimate opportunities to explore and interact with technology." But let's also not give up on the idea of bringing the cable community together in one place. Colocation with another event could be a good strategy, along with other more intimate affairs.
And listen, if you're looking for a location vote, I'm still partial to New Orleans.
Just saying.
— Mari Silbey, Senior Editor, Cable/Video, Light Reading