When it comes to new video options available to the nation's small and midsized cable operators, one size clearly does not fit all.
Already facing pay-TV competition from traditional rivals such as satellite and telco TV operators, smaller MSOs are also dealing with over-the-top options that continue to drive a small but growing cord-cutting trend.
While pay-TV subscriber erosion is a significant issue that cable operators of all sizes are grappling with, Tier 2 and Tier 3 service providers appear to have a couple of paths to remedy it and stay in the fight -- provide an OTT TV option to broadband-only subscribers in a way that protects their lucrative, high-margin, high-speed Internet business, or go a step further and team up with a technology partner that can help them build and launch a next-gen, IP-delivered multiscreen offering.
Though new OTT TV services such as DirecTV Now generally represent a threat to a cable operator's pay-TV business, they also present opportunities in some circumstances, thanks to some recent deals struck by the National Cable Television Cooperative Inc. (NCTC) , an organization that represents about 750 independent cable and broadband service providers.
Ahead of this week's Independent Show in Anaheim, Calif. (put on by the NCTC and the American Cable Association), the NCTC inked an agreement with Philo , a nationally available, sports-free OTT TV skinny bundle. That deal, which extends terms to NCTC's entire membership, paves the way for smaller cable operators to bundle Philo with their broadband service. (See Philo Fills Coffers With $40M More.)
That agreement essentially helps to round out the kind of OTT programming options that NCTC has established for its membership. It follows earlier ones the organization forged with fuboTV, an OTT TV service focused on sports programming, and PlayStation Vue, the Sony-owned TV streaming service that delivers a fuller-freight lineup that looks more like the kind of service one might get from a traditional pay-TV service operator.
NCTC and its OTT partners have not announced the financial terms of those agreements, but they likely center around a revenue-sharing model for subscribers who opt for a broadband/OTT video service bundle.
There are some pros and cons with the OTT option. On the positive end, the cable operator can provide an OTT-delivered video option while keeping the consumer on its broadband service. And working with a partner like Philo means that the cable operator doesn't have to worry about striking separate digital distribution deals with the programmers, since they are basically riding the distribution rights of the OTT TV service provider.
On the other hand, taking the OTT partnership route also means that fewer video subscription dollars will flow to the cable operator. Plus, the MSO is also ceding some control of the subscriber to the OTT service provider.
It's unclear how well this option has resonated with the NCTC membership base, as few of those operators have announced plans to offer a broadband service that bundles in access to one of those OTT partners. However, one early example is Consolidated Communications Inc. , the first service provider to take advantage of the NCTC's pact with fuboTV. And just this week, Consolidated announced a similar agreement with Philo. (See Consolidated Strikes OTT Pact With Philo .)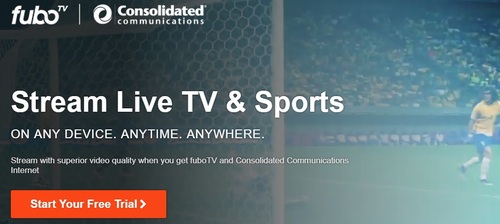 While OTT TV bundles appear to provide a band-aid to the cord-cutting issue, the bigger opportunity has centered on more ambitious IP-delivered multiscreen pay-TV platform upgrades. Rather than yielding some revenues and customer control to an OTT provider, this path provides the cable operator with a next-gen service and a way to retain ownership of the subscriber.
But creating and building a new, modern service from scratch is a tall task for any sized cable operator, let alone a small, independent service provider that likely does not have the resources to take it on alone.
That scenario has opened the door to a small group of companies, including Evolution Digital LLC , MobiTV Inc. and TiVo Inc. (Nasdaq: TIVO). These vendors have developed white-label, app-based multiscreen video service platforms that can work on certain retail devices, as well as operator-supplied and operator-managed boxes that run Android TV and support cloud DVRs and other advanced services and apps.
For its part, MobiTV, which struck a business relationship with the NCTC late last year, announced this week that more than 50 partners representing north of 1 million subscribers -- including All West Communications, Fidelity Communications, USA Communications and Elevate Fiber -- have signed up to deliver video services on the MobiTV Connect platform.
Also deeply in the game is Evolution Digital. Like MobiTV, the Colorado-based firm is firmly focused on NCTC members and the general Tier 2/3 cable operator market with its own hybrid QAM/IP system, as well as a newer apps-focused platform for both retail streaming devices and operator-managed Android TV boxes. That strategy has helped it to generate deals with several midsized and indie operators, including Mediacom Communications Corp. , General Communication Inc. (GCI) (Nasdaq: GNCMA), LHTC Broadband and WideOpenWest Holdings LLC (WOW) , among others.
Meanwhile, TiVo Inc. (Nasdaq: TIVO), which has already made some noise among Tier 2/3 operators using its legacy hybrid OTT/QAM video platform, is now starting to gain some ground with its new app-based, multiscreen IPTV platform tailored for cable operators. Last month, it hooked up with TDS Telecom for a next-gen pay-TV service that will be made to run on TDS's telco and cable networks. (See Tivo Touts Network Flexibility in Latest Video Win .)
Update: Espial Group Inc. is also trying to make its mark in the Tier 2/3 cable sector with a TV-as-a-service offering that enables partners to deliver app-based video services.
"We are hot and heavy in that space, especially in the US market," Espial CEO Jaison Dolvane said.
That offering, called Elevate, features an advanced interface and the ability to integrate with OTT services such as Netflix and YouTube along with Amazon's Alexa platform, has been made to run on operator-supplied Android TV boxes (that boot to the service provider's video offering), as well as several retail devices, including Android TV, Fire TV and Apple TV boxes, Roku players as well as iOS and Android smartphones and tablets. (See Espial, Harmonic Unleash TV-as-a-Service Combo and Espial Extends Elevate Platform to Support IPTV.)
About 80% of Espial's pipeline is for its relatively new multi-tenant, TV-as-a-service offering, according to company CEO Jaison Dolvane. Recent examples of customers for it include Conway Corp., Buckeye Broadband, Eagle Communications and Hiawatha Broadband Communications.
So, multiple video options abound for cable's smaller set. Which path they take will hinge on how they are prioritizing the future of their business -- is it more important to focus on and embrace OTT video in order to grow and retain lucrative broadband subscribers, or do they pour more resources into the pay-TV till to help build a next-generation service delivered via IP and able to run on myriad mobile and TV-connected devices?
At this juncture, the second option -- revamping the pay-TV offering and staying in the fight -- appears to be gathering the most momentum.
— Jeff Baumgartner, Senior Editor, Light Reading