Is Omniverse Sourcing Video Feeds From DirecTV?

3/4/2019

Comment (2)

Say hello to DirecTV's logo
So, here's where it gets weird. Or maybe this is where everything starts to make sense.
As Cord Cutter News reported last Wednesday (February 27), several Omniverse partners, including SiliconDust's HDHome Run Premium TV and SkyStream, were down temporarily. HDHomeRun Premium TV posted on its customer forum that it was trying to chase down the problem with its "upstream provider," which is believed to somehow involve Omniverse. The HDHomeRun Premium TV forum later noted that there was a "major network issue" with that provider. And, when services came back online, several channels were in the wrong aspect ratio and resolution (in standard-def) but were later available in HD.
These same issues seemed to have hit another Omniverse partner, TikiLive. A TikiLive customer confirmed that several channels were down temporarily and, when they came back up, were stretched out, ugly-looking SD feeds: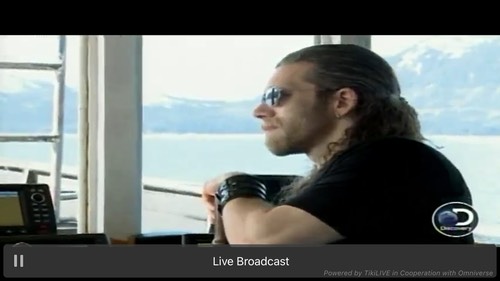 But that same TikiLive customer also came across channels that, instead of delivering the expected TV programming, presented a black screen with a bouncing DirecTV logo -- what one might encounter when tuning to a DirecTV channel that is temporarily down or unauthorized according to the customer's subscription package.
TikiLive isn't DirecTV, though? Or is it, in a roundabout way, because TikiLive and its content partner, Omniverse, are somehow circumventing DirecTV? TikiLive representatives have not responded to multiple inquiries from Light Reading asking why a DirecTV logo appeared on their OTT-TV service.
While it's possible that this DirecTV logo appearance is due to some weird, one-time technical glitch, additional evidence and observations indicate that it's not.
Last fall, a customer of Omniverse partner HDHomeRun Premium TV posted on the service forum about a similar situation occurring -- instead of the live TV feed, the viewer saw a screen with…the DirecTV logo. "Maybe we'll find out the first time SD's ops center gets a torrential downpour... :lol," the person wrote in a thread involving questions about HDHomeRun Premium TV's source video feed.
Then, just this past Saturday (March 2), another HDHomeRun Premium TV customer posted on the same forum that The Weather Channel feed showed "a scrolling directtv guide -- looked like whomever was scrolling it was looking for the weather channel…"
An industry source with engineering knowledge of the pay-TV signal distribution chain wonders if Omniverse's "headend" consists of dozens of DirecTV residential receivers, with each tuned to a unique channel. From there, it's possible that Omniverse is stripping the HDCP copy protection on the HDMI output, and then re-encoding those channels for the OTT distribution.
Even if Omniverse is somehow connected to an MDU bulk deal, the company might not actually own the deal, and another party, further down under the sheets, has the actual rights deal. With so many possible layers between the purported original rights deal, Omniverse's role in the distribution, and the various companies that are selling the OTT-TV services directly to consumers, it would not be surprising that DirecTV would be in the dark about how all of this is being done.
When presented with this theory and some of the evidence indicating that Omniverse partners such as TikiLive are somehow sourcing DirecTV video, perhaps through some bulk deal down in the chain somewhere, DirecTV provided this statement: "They are not our customer and our content can't be licensed in this manner."
"They play in a grey area," a source said of Omniverse, speculating that they might be using old, obsolete private cable operator deals under the banner of an OTT service and that Omniverse's approach with partners has brought in hundreds of thousands or perhaps 1 million subscribers or more. Private cable operators typically serve MDUs and apartments and have their video capture and distribution/headend systems on-site and might not have to deal with things like traditional franchise fees.
"The impression I get is that the studios are trying to get this cleaned up" as the rights Omniverse has (or believes it has) are outdated and aren't reflective of the modern streaming era and adheres to the distribution rights governed by various virtual MVPDs,the same source said. "They [Omniverse and its partners] rattled the nest. There's a purge going on."
— Jeff Baumgartner, Senior Editor, Light Reading

(2) |