Innovation Roundup: How US Pay-TV Providers Stack Up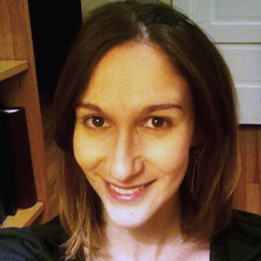 1/27/2016

Comment (0)

Thanks to online streaming services like Netflix and Hulu; new video devices like the Chromecast, Fire TV and Roku players; and a willingness by content companies like HBO and Showtime to experiment with direct-to-consumer offerings, today's television industry looks nothing like the television industry of a decade ago. Pay-TV operators weren't the cause of this change, but most have now jumped on the bandwagon, recognizing that they either need to participate in innovation or make way for new competitors.
With varying degrees of success, US operators are revamping their networks, experimenting with new business models, and above all else, transitioning to cloud-based video services. They're not only moving their media operations to IP from older delivery protocols, but adjusting to the demands of a New IP world where speed, scale and agility rule.
Here's a snapshot of the pay-TV market in early 2016. Without delving into advertising and analytics, or issues of security -- subjects worthy of their own reports -- this write-up looks at how US operators are innovating with video today, and what's ahead for the pay-TV market in the months to come.
---
Want to know more about TV market trends? Check out our dedicated video services content channel here on Light Reading.
---
TOP US PAY-TV PROVIDERS IN 2016
AT&T/DirecTV
AT&T Inc. (NYSE: T) was the first major pay-TV provider in the US to experiment with IPTV way back in 2006. Since the launch of U-Verse, however, and at least partly because of AT&T's copper network underpinnings, the telco has been somewhat lackluster in the video innovation department. In a bid to reverse that trend, AT&T acquired DirecTV in July 2015 and now plans to blend the assets of both companies to create a new video platform operating across fixed-line, satellite and cellular networks. (See What's Next for the New AT&T? )
Whether AT&T can be successful with its platform remains to be seen, but in the meantime the company is using its newfound status as the largest pay-TV provider in the country to shake up the market dynamics for video services. Specifically, AT&T is offering unlimited data plans to customers who also subscribe to DirecTV or U-Verse service. That means users can stream as much video content over a mobile connection as they want, putting AT&T customers at an advantage over subscribers to a number of other rival network services.
AT&T is also investing in video content through Otter Media, a joint venture the telco formed with The Chernin Group in 2014 to buy up and launch new OTT video properties. (See AT&T Joins OTT Video Parade.)
On the DirecTV side, the satellite operator laid claim to being the first US pay-TV provider to launch Ultra HD TV service way back in 2014, and it expanded the offering somewhat last summer by opening up support for 4K TV sets beyond those made by Samsung Corp. However, UHD content for DirecTV subscribers is limited to a library of on-demand titles, and the market for UHD and High Dynamic Range (HDR) TV technologies is still shaking out.
Last but not least, AT&T should get credit -- even in the video industry -- for pushing forward with fiber-to-the-home gigabit network deployments. Although technically an innovation in the broadband market, the momentum behind gigabit networks comes from consumer demand for online video streaming. According to a forecast by MoffettNathanson LLC , AT&T will reach 5 million homes with gigabit service by the end of 2017, theoretically outpacing Google, which is expected to reach 2.4 million homes by then. These high-capacity broadband networks should not only let customers watch more video, but also open the door to innovators to create new types of video services. (See Gigabites: AT&T to Out-Gigabit Google in 2017.)
Route to Video Innovation in 2016
An integrated IP platform for wired and wireless video delivery
New marketing bundles that leverage AT&T and DirecTV assets
Continued gigabit network deployments
Cablevision
Cablevision Systems Corp. (NYSE: CVC) expects to be acquired by French company Altice in 2016. But even before that deal was inked last year, the fifth-largest US cable operator was already beginning to make changes to its video business. Call it innovation or call it desperation, but Cablevision CEO Jim Dolan made a significant decision in 2015 to stop fighting over-the-top competitors and instead invite them in to the cable bundle.
Like some of its smaller counterparts, Cablevision has recently emphasized its broadband service over traditional cable TV; and it's even gone a step further to promote OTT services as a major benefit to be enjoyed using the company's Optimum Broadband service. Cablevision was the first pay-TV provider to resell both HBO Now and Hulu service, and it followed up by offering Showtime's OTT product and the CBS All Access service to subscribers in a bundle with their broadband bill. The cable operator has even created "cord-cutter" packages that tie over-the-air TV antennas to a broadband subscription. (See Cablevision Chief Sees OTT Shift.)
As a marketing tactic, the new broadband bundles are a twist on the old idea of using applications to help sell a network service. In this case, however, Cablevision is promoting applications that compete, at least on some levels, with its own video offering.
Digging further back into Cablevision's history, the operator was the first to launch a cloud DVR service way back in 2012. This was not only a technical feat, but a huge legal one as it laid the groundwork for other service providers to store user-recorded video remotely rather than on in-home DVRs. Cablevision hasn't had much to say on the cloud DVR front of late, but it still maintains a lead on many other pay-TV providers lacking any network-based DVR service at all.
Route to Video Innovation in 2016
A big unknown until the Altice acquisition is settled
Cloud everything, particularly with Cablevision's emphasis on broadband
Charter Communications
Charter Communications Inc. has made some dramatic changes since CEO Tom Rutledge took the helm in 2012. Perhaps most notably, the company took the plunge on new technology that allows it to deploy the same user interface on both newer, sophisticated set-tops and IP media streamers, as well as on legacy cable boxes still lingering in the market. The technology, which comes courtesy of ActiveVideo and Zodiac Interactive , enables Charter to introduce advanced features even on older set-tops and to create a consistent look and feel across the company's entire subscriber base.
While it took Charter some time to feel confident in the scalability of its new UI system, the operator expects to deploy it to 1.6 million set-tops within the first couple of months of 2016. Equally important, Charter took a financial stake in ActiveVideo in April 2015 through a joint venture arrangement with Arris Group Inc. (Nasdaq: ARRS), suggesting the cable company will continue to invest in virtualizing set-top functions and offering more cloud-based services going forward. (See Arris, Charter Nab ActiveVideo for $135M.)
As further evidence that Charter is committed to bringing an advanced user experience to more devices, the operator also launched an app for the Roku platform in October 2015.
Separately, Charter has begun testing a skinny bundle of TV services, although it has not committed to moving beyond the trial phase.
On the hardware front, Charter has been making waves with the launch of a new "Worldbox," which is designed to be portable across cable systems through the use of downloadable content security technology. In reality, the portability function is limited largely to Charter's footprint (and not to outside cable systems), but even that should make the customer experience less painful, at least when subscribers move within Charter's serviceable area and can take their existing set-tops with them. (See Hey New Charter Subs, You're Getting a Worldbox!)
Finally, everything that Charter has worked on over the last few years has the potential to be rolled out to a large swath of new customers if the cable company succeeds in acquiring both Time Warner Cable and Bright House Networks . Starting with the conversion of old TWC analog systems to newer, all-digital ones, Charter plans to update as much technology as possible in the markets that it acquires.
Route to Video Innovation in 2016
Continued virtualization of set-top functions
Greater availability and consistency of the Charter TV service across new devices
Spread of Charter's video strategies to new markets if acquisitions are approved
Comcast
Comcast Corp. (Nasdaq: CMCSA, CMCSK)'s rate of video innovation continues to accelerate, thanks in part to the DevOps approach it adopted earlier this decade. By moving its X1 video platform into the cloud, Comcast was able to shift significant resources into software development, and subsequently to create a rolling update cycle that vastly improves on Comcast's former strategy of waiting months or years to deliver new video features.
As part of the X1 platform, Comcast has introduced dramatic service upgrades, including a cloud DVR feature and conversational technology that lets users interact with their TVs using a voice-based interface. It has also steadily introduced smaller, more incremental upgrades like the addition of media ratings into the program guide, new program reminders and other notifications, and access to detailed sports stats through an X1 sports app.
Critically, Comcast has increased the reach of its video innovations by licensing the X1 platform to fellow cable operators. This includes the software, but also the video delivery architecture – which is becoming increasingly virtualized and programmable – underlying the platform. So far, Cox Communications Inc. in the US and Shaw Communications Inc. in Canada are X1 licensees. (See Speed, Agility, Virtualization – Is This Cable?)
In other ways, Comcast is also branching out into new areas. The cable company was one of the first service providers to offer a 4K TV service along with DirecTV, and although that service is limited, Comcast has promised to expand both its 4K/Ultra HD and HDR TV efforts in 2016. Additionally, Comcast has launched a skinny bundle of video channels as part of a new service called Stream in some early target markets. The bundle includes major broadcast networks plus HBO and the cloud DVR feature for $15 per month.
Of note, Comcast, like AT&T, has made a point of committing to major network upgrades that will support gigabit Internet speeds. This is a broadband development rather than a video-specific one, but it is directly related to supporting massive amounts of new video traffic in the coming years.
Route to Video Innovation in 2016
Continued improvements to the X1 platform making the service more feature-rich and customizable
Spread of X1 to new markets
Further experimentation with content and service bundles
Network capacity upgrades
Cox Communications
Cox Communications Inc. has shifted trajectory with its video strategy several times. The company launched its own next-generation Contour video platform in 2013 and has tested multiple IP-based applications under the brand name Flare. However, Cox has now chosen to deploy the Comcast X1 platform in place of Contour, and at least two of Cox's Flare applications built around IP-based video streaming have flamed out. (See Cox Takes Comcast X1 Platform National and Cox's Fledging OTT Service Flares Out.)
Among the Cox Flare applications still active are: Flare Kids, which aggregates content for kids in a parent-controlled app; flarePlay, a subscription gaming service; and myflare, which gives users a way to store and manage their own media files in the cloud.
Cox was also the first major US cable operator to roll out gigabit service in the fall of 2014. It plans to deploy gigabit broadband across its entire footprint by the end of 2016.
Route to Video Innovation in 2016
X1 deployments
Continued spread of gigabit broadband
Dish Network
Now that AT&T has acquired DirecTV, Dish Network LLC (Nasdaq: DISH) is the last solo satellite TV provider left in the US, and it's innovating as fast as possible in order to compete with its larger pay-TV rivals.
Dish has broken down several barriers so far. Its Hopper DVR includes an ad-skipping option, plus place-shifting features that allow users to stream live and recorded video to any Internet-connected device. Fox Broadcasting Co. is challenging these features in court, but they remain more or less intact while the lawsuit drags on.
Dish has also actively courted partnerships with third-party online video providers. Netflix is not only available on the Hopper, but its catalog of titles is available in the set-top's universal search results. The Hopper 3 device will also integrate YouTube in the near future.
On the 4K front, Dish is partnering with movie and TV distributors, including Sony Pictures, The Orchard and Mance Media, in addition to Netflix. While Ultra HD/4K content is still limited, Dish is using a new Sports Bar Mode feature on the third-generation Hopper DVR to highlight its support for higher-resolution imagery. Sports Bar Mode displays four different shows on the screen in 1080 resolution at the same time.
Additional features like voice control, 16 tuners and support for USB 3.0 round out the high-end Hopper 3. Plus, Dish's new Hopper Go flash drive device gives users the ability to transfer content from a Hopper DVR and play it back remotely. The Hopper Go even allows for sharing of content with up to five other devices by creating a secure private cloud for WiFi playback. (See Dish Ups the Ante in Vegas With HopperGO.)
All of Dish's enhancements to the Hopper DVR would be enough to win it recognition as a top pay-TV innovator. However, the company's coup de grace is its over-the-top video service, Sling TV. Sling TV is a $20-per-month no-contract skinny bundle that was the first to isolate ESPN from the traditional cable television package. Since Dish launched the service in early 2015, it has continued to add more and more content, including bulking up on on-demand titles to complement what was originally largely a live, linear TV service. Most recently, Dish introduced a more personalized user interface (rolling out in 2016), and became the first pay-TV provider to add online-only ESPN 3 to its video bundle.
Dish's video innovation with Sling TV is a gamble because it has the potential to siphon off subscribers that might otherwise pay for more expensive subscriptions. However, Dish is hoping that by offering a wider range of options to consumers, it will also draw a wider audience. And, by delivering a $20-per-month video option, Dish has the potential to compete directly with and/or complement other low-cost online services like Netflix and Hulu. (See Dish's Losses Are Sling TV's Gains.)
Route to Video Innovation in 2016
Further experimentation with content and service bundles
Increased content portability through both the Hopper and Sling TV
Leading-edge support for new 4K content
Time Warner Cable
Despite an unsettling two years for Time Warner Cable Inc. (NYSE: TWC), the company has continued to improve its performance even as Comcast's acquisition bid fell through last spring, and the government continues to evaluate Charter's case for taking over TWC in 2016. The operator is transitioning new markets to all-digital video with the rollout of its TWC Maxx service, and it's using reclaimed spectrum to offer higher-speed Internet tiers. TWC Maxx offers a DVR box with six tuners and expanded storage, while Time Warner Cable has also expanded on-demand video options in TWC Maxx markets.
Unlike many of its peers, TWC has always been aggressive about making its content available on as many devices as possible. It was the first cable operator to make its content available on the Roku platform, and it has apps for PC, Mac, iOS and Android devices as well as streamers like the Roku, Xbox, Samsung smart TVs and Amazon Fire products.
Taking the idea of service portability a step further, Time Warner Cable introduced a beta trial in November in New York City of an IP-only video service for broadband subscribers. The slimmed-down video bundle is available at a base rate of $10 per month with a free Roku 3 box. However, TWC CEO Rob Marcus does not consider the new service a skinny bundle, but instead the first iteration of a product that will eventually offer TWC's entire line-up of channels over IP. Like Comcast's Stream service, the Time Warner Cable product is not delivered over the Internet, but instead over a managed IP network. This is how Time Warner Cable expects to innovate on its video service going forward. (See TWC Steps Toward All-IP TV.)
Route to Video Innovation in 2016
Plans largely unknown until Charter acquisition is settled
Further experimentation with service bundles
Continued exploration of non-set-top service delivery
Verizon
Verizon Communications Inc. (NYSE: VZ) ushered in a wave of video innovation more than a decade ago when it launched Fios TV, becoming the first operator to offer multi-room DVR and an advanced user interface for its video-on-demand service. The telco was also unique because it built an all-fiber network and created a hybrid video delivery system, with QAM-based video delivery used for linear broadcasts and IP delivery used for on-demand content and various traffic, weather and gaming widgets.
However, innovation stagnated when financial interests turned more toward the wireless side of the business, and Verizon largely stopped investing in Fios beyond working to secure greater penetration in established markets. In an attempt to catch up to competitors, Verizon recently introduced a new mobile app enabling customers with both Fios Quantum TV and Internet to stream their DVR content over the web.
In addition, Verizon launched Custom TV in 2015, a lower-cost skinny bundle service with optional add-on video packages curated by genre. Custom TV has met with mixed results, gaining popularity with customers according to Verizon, but also cutting into the company's top line revenue. (See Skinny Bundles Sock FiOS Video Revenues.)
While Verizon's efforts around Fios TV have waned, the operator has poured significant resources into the launch of its new Go90 mobile-first video service. Launched in October 2015, Go90 is web-based, free and ad-supported with a collage of content, including some premium cable shows, but also lots of short-form web-based content. Verizon offers various social features with Go90, including a chat function and the ability to "Cut and Share" video clips online. It also plans to highlight live events like sports matchups and concerts. (See Verizon's Go90 Is Live – Will Anyone Watch?)
The Go90 application is so far unproven, but the technology underlying the service is a different story. Verizon built up its Verizon Digital Media Services (VDMS) business through acquisition, buying EdgeCast for its content delivery network portfolio, and Uplynk for its adaptive streaming technology. VDMS not only powers Verizon's own Go90, but also numerous other IP video services, including ones from big names like Walt Disney Co. and Yahoo. Whether or not Go90 is a success, Verizon has demonstrated that it has the expertise and the scale to be a major video delivery player. This is true over networks both wired and wireless. (See Verizon Builds Toward OTT Launch .)
Route to Video Innovation in 2016
Further Go90 product development and engagement with new customers
Strategic alignment of Fios video and mobile video services
Continued growth of VDMS
— Mari Silbey, Senior Editor, Cable/Video, Light Reading