Innovation Roundup: How US Pay-TV Providers Stack Up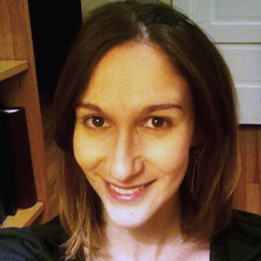 1/27/2016

Comment (0)

Thanks to online streaming services like Netflix and Hulu; new video devices like the Chromecast, Fire TV and Roku players; and a willingness by content companies like HBO and Showtime to experiment with direct-to-consumer offerings, today's television industry looks nothing like the television industry of a decade ago. Pay-TV operators weren't the cause of this change, but most have now jumped on the bandwagon, recognizing that they either need to participate in innovation or make way for new competitors.
With varying degrees of success, US operators are revamping their networks, experimenting with new business models, and above all else, transitioning to cloud-based video services. They're not only moving their media operations to IP from older delivery protocols, but adjusting to the demands of a New IP world where speed, scale and agility rule.
Here's a snapshot of the pay-TV market in early 2016. Without delving into advertising and analytics, or issues of security -- subjects worthy of their own reports -- this write-up looks at how US operators are innovating with video today, and what's ahead for the pay-TV market in the months to come.
---
Want to know more about TV market trends? Check out our dedicated video services content channel here on Light Reading.
---
TOP US PAY-TV PROVIDERS IN 2016
AT&T/DirecTV
AT&T Inc. (NYSE: T) was the first major pay-TV provider in the US to experiment with IPTV way back in 2006. Since the launch of U-Verse, however, and at least partly because of AT&T's copper network underpinnings, the telco has been somewhat lackluster in the video innovation department. In a bid to reverse that trend, AT&T acquired DirecTV in July 2015 and now plans to blend the assets of both companies to create a new video platform operating across fixed-line, satellite and cellular networks. (See What's Next for the New AT&T? )
Whether AT&T can be successful with its platform remains to be seen, but in the meantime the company is using its newfound status as the largest pay-TV provider in the country to shake up the market dynamics for video services. Specifically, AT&T is offering unlimited data plans to customers who also subscribe to DirecTV or U-Verse service. That means users can stream as much video content over a mobile connection as they want, putting AT&T customers at an advantage over subscribers to a number of other rival network services.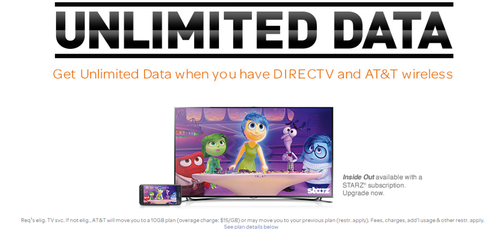 AT&T is also investing in video content through Otter Media, a joint venture the telco formed with The Chernin Group in 2014 to buy up and launch new OTT video properties. (See AT&T Joins OTT Video Parade.)
On the DirecTV side, the satellite operator laid claim to being the first US pay-TV provider to launch Ultra HD TV service way back in 2014, and it expanded the offering somewhat last summer by opening up support for 4K TV sets beyond those made by Samsung Corp. However, UHD content for DirecTV subscribers is limited to a library of on-demand titles, and the market for UHD and High Dynamic Range (HDR) TV technologies is still shaking out.
Last but not least, AT&T should get credit -- even in the video industry -- for pushing forward with fiber-to-the-home gigabit network deployments. Although technically an innovation in the broadband market, the momentum behind gigabit networks comes from consumer demand for online video streaming. According to a forecast by MoffettNathanson LLC , AT&T will reach 5 million homes with gigabit service by the end of 2017, theoretically outpacing Google, which is expected to reach 2.4 million homes by then. These high-capacity broadband networks should not only let customers watch more video, but also open the door to innovators to create new types of video services. (See Gigabites: AT&T to Out-Gigabit Google in 2017.)
Route to Video Innovation in 2016
An integrated IP platform for wired and wireless video delivery
New marketing bundles that leverage AT&T and DirecTV assets
Continued gigabit network deployments

(0) |