As expected, 21st Century Fox has upped the stakes in the battle to buy European pay-TV giant Sky, announcing Wednesday morning a cash offer of £14.00 for each share it doesn't already own. (See Fox Aims to Outfox & Outspend Comcast for Sky – Report.)
That offer, which values Sky at £24.5 billion (US$32.5 billion) and which Fox says has been approved by Sky's Independent Committee, is 12% higher than the £12.50 per share tabled by Comcast.
The acquisition of Sky by Fox, which already holds a 39.1% stake in the pay-TV company, still requires final regulatory approval from the UK government, which is set to announce a ruling by this Thursday (12 July). The UK government has been seeking assurances from Fox that, if its bid was successful, it would sell the Sky News operation so as to avoid media plurality concerns related to media mogul Rupert Murdoch, who is Fox's executive chairman: The Murdoch Family Trust is Fox's largest shareholder and also the single largest stakeholder in News Corp., which owns influential UK newspapers including The Sun and The Times.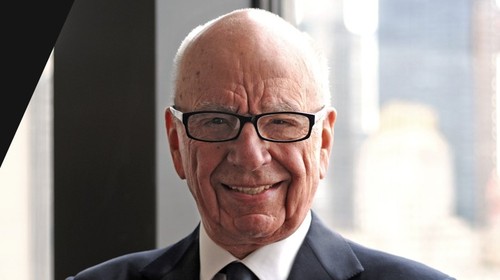 Sky's main operations are in the UK and Ireland, where it has about 13 million of its total 23 million customers. It also has operations in Germany, Austria and Italy, generates annual revenues of more than £13 billion ($17.3 billion), is growing and is profitable at an operating and net income level.
---
Boost your understanding of cable's pioneering virtualization efforts, examine early trials and pilots and look at what comes next. You're invited to attend Light Reading's Virtualizing the Cable Architecture event, a free breakfast panel at SCTE/ISBE's Cable-Tec Expo on October 23 in Atlanta.
---
Investors clearly believe this is not the end of the bidding war, as Sky's share price currently stands at £14.78 on the London Stock Exchange.
Independent media and communications industry analyst Paolo Pescatore is also expecting further counter bids, noting that Fox, which is in the process of being acquired by Disney, will be determined to take full control of Sky and not let Comcast, which has also bid to acquired Fox, have its way. (See Disney Puts Up $71.3B Bid for 21st Century Fox and Comcast Makes $65B Bid for 21st Century Fox.)
The improved bid from Fox is "a clear statement of intent and underlines the strategic importance of owning Sky to both companies. There's no way that Disney, nor 21st Century Fox, want to let Sky go to Comcast. Therefore, expect another round of counter bids. The price is heading in one direction. It's a great time to be a Sky shareholder," added Pescatore (who, by the way, is not a Sky shareholder…).
"No wonder there is huge interest in Sky, given its strong position in Europe. It has done a great job to compete with the rise of the OTT players. I'm surprised we haven't seen other bidders to the table," adds the analyst.
Over to you, Comcast!
— Ray Le Maistre, Editor-in-Chief, Light Reading