The FCC is once again studying the state of competition in the US video market, dishing out a request for public comment and seeking answers to questions including: Are new online video distributors (OVDs) providing a viable alternative to services offered by multichannel video programming distributors (MVPDs)? Is vertical integration harming competition? And do large MVPDs maintain unfair advantages over new entrants to and/or smaller players in the market?
While most of the issues up for debate are the same as in previous years, several environmental factors have changed even just since January when the last report was released, and the market has only grown more complex thanks to a web of interlocking media relationships. Among this year's developments, Hulu LLC and YouTube Inc. have both launched new live TV services, and AT&T Inc. (NYSE: T) has ramped up marketing of DirecTV Now after ironing out some of the early kinks in the service. (See Hulu Live Launches in Beta and Have YouTube TV, Will Travel.)
The availability of new options is a good thing, but there are caveats, thanks to these companies' other business interests. DirecTV Now, for example, is tied to AT&T's wireless Internet service, and Hulu is owned by several network programmers.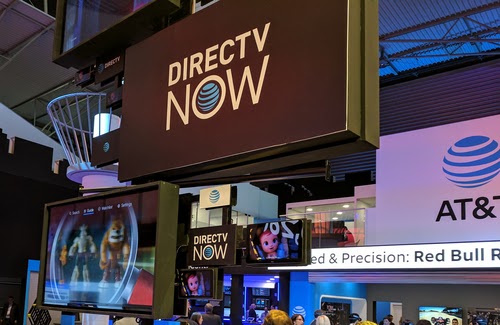 Meanwhile, the Federal Communications Commission (FCC) 's review also takes place under the shadow of two mega media mergers: AT&T's proposed acquisition of Time Warner and Sinclair's announced intent to acquire Tribune Media Services Inc. If vertical integration is a real concern, these transactions will only add to fears of content and distribution power amassing in the hands of a few.
Even further, the conditions imposed by regulators on Comcast Corp. (Nasdaq: CMCSA, CMCSK) after it bought up NBCUniversal LLC will expire in 2018. That gives Comcast new options for how it participates in the management of Hulu and for launching new video services with NBC content if the cable company chooses to do so. (See Comcast Ready for Clash With Hulu.)
At the same time, Comcast has recently entered into the wireless market, giving it yet another avenue of video distribution. And Charter Communications Inc. plans to do the same in 2018. (See Comcast Rings In Xfinity Mobile Nationwide.)
---
For more cable market coverage and insights, check out our dedicated cable content channel here on Light Reading.
---
Typically, the FCC does not offer conclusions when it undertakes its annual video competition study, only summary reporting, and it's unclear if that will change under new leadership. If it does, however, the FCC staff has a formidable challenge in front of it. Leaving aside whatever political pressures the agency may encounter, just making sense of the corporate interests at play promises to be difficult in the extreme.
While the industry awaits the FCC's new report, and presumably as public comments start to filter in, here are a few highlights from the last annual study of video competition. Readers can draw their own conclusions.
The percentage of homes with access to four different MVPDs (cable, telco and satellite) decreased from 38.1% in 2014 to 17.9% in 2015, thanks to the acquisition of DirecTV by AT&T.
There was an impact on competition felt by the launches of Sling TV and DirecTV Now, as well as by new OVD services introduced by programmers like CBS and HBO.
Ten MVPDs in the US had more than 1 million video subscribers at the end of 2015. However, four of those -- Time Warner Cable, Cablevision, Bright House and Suddenlink -- have been acquired by their larger fellows since.
Comcast was listed as the only provider with ownership in four modes of video distribution through its role as an MVPD, owner of Hulu, broadcast station owner and owner of a broadcast network in NBCU. (See FCC: Comcast Unparalleled in TV Distribution.)
Despite video subscriber losses, MVPDs increased video revenues between 2014 and 2015 from $112.7 billion to $115.6 billion.
— Mari Silbey, Senior Editor, Cable/Video, Light Reading