Dish may be all in on the new wireless network it's promised to deploy by 2020, but the company still has that pesky legacy TV business to manage and no consumer broadband service to help it subsidize rising video costs or retain customers looking for an all-in-one service provider.
To counter that problem, it appears that Dish Network LLC (Nasdaq: DISH) has come up with a new plan. Instead of worrying about the fact that it doesn't have a broadband business, Dish is going to partner with companies that do.
The satellite TV operator has launched a new division called the Dish Alliance Group, charged with finding broadband-only partners interested in making deals to bundle up with Dish video services. First reported by Fierce Cable, the new business unit is not only focused on expanding the reach of its traditional satellite service, but also on deals that encompass its over-the-top Sling TV service and the AirTV player, which combines local broadcast TV with online streaming options. Dish emphasizes the strength of the sales and marketing support it can offer to partners, as well as its robust customer call center infrastructure.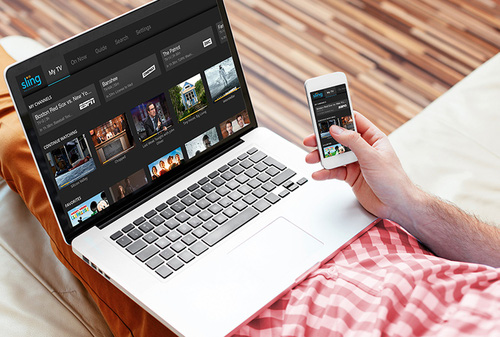 Dish is in a world of hurt from a financial perspective, having counted for far too long on getting another industry player to pony up big bucks for its spectrum holdings. That strategy was a disaster, but fortunately, it didn't stop Dish from continuing to innovate while it waited for the planned payout. Dish was the first major pay-TV provider to launch an OTT service with Sling TV in 2015, and it's continued to introduce new features with its satellite TV service, including 4K support, Netflix integration and more. (See Analysts: Dish Is in Dire Straits.)
In short, Dish has done a lot of hard work to build attractive TV services. The difficulty is that the economics of pay-TV have changed.
At this point, if Dish wants to team up with broadband-only providers, it will find itself stacked up against other next-gen video services, including YouTube TV, Hulu Live and even programmer-specific offerings like CBS All Access and Philo. The Dish Alliance Group could still succeed in its new partnership mission, but to do so it will have to execute with near-perfect precision, and probably hope for some luck along the way.
— Mari Silbey, Senior Editor, Cable/Video, Light Reading