Comcast has evidently found another outlet to hawk its relatively new set-top-free, app-based "Instant" streaming TV service -- the prepaid marketplace.
Comcast launched Xfinity TV Instant as a no-contract, cancel-at-any-time service about a year ago, and has since developed a version of that offering tailored for the prepaid model, providing an option to consumers who don't have credit cards. Comcast didn't formally announce it, but Prepaid Instant TV has been sort of hiding out in the open since late last year, I'm told. (See Comcast Reveals Instant TV & the IPTV Future.)
As a quick recap, Comcast Corp. (Nasdaq: CMCSA, CMCSK)'s "Instant" offering does not use a traditional, MSO-supplied set-top box. The service, delivered to the home via managed IP, lets viewers stream a skinny bundle of live TV channels along with access to a VoD library and a cloud DVR on supported Roku players and Roku TVs, web browsers, and iOS and Android phones and tablets. Comcast allows Prepaid Instant TV customers to access up to two simultaneous streams per account. Some content is also available over-the-top when customers are on the go.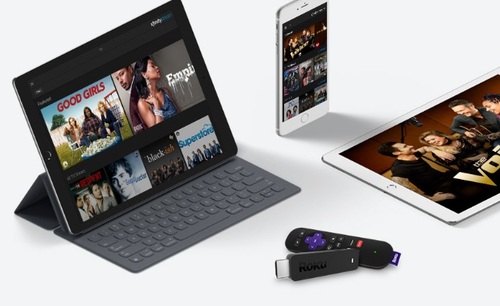 Per a limited time offer posted on Comcast's prepaid site, the Prepaid Instant TV service bundles in a wireless router and modem (for the in-home IP connection), as well as an HD-capable Roku Express player. Customers get to keep the Roku Express (the entry-level device sells for $44.99 direct from Roku and is marketed by Roku to "first-time streamers" and for secondary TVs) even if they don't refill the service.
The Prepaid Instant TV service sells for $20 per month for 30 days of service (customers can refill the service each month for $20), and focuses on access to the Big Four local broadcast channels, plus The CW, Telemundo, PBS, Univision, UniMas and Music Choice, a digital music service.
Prepaid Instant TV also allows customers to purchase add-on packages such as Kids & Family ($10 per month); Entertainment ($15 per month); and Sports & News ($35 per month); as well as premiums such as HBO ($15 per month), Starz ($12), Cinemax ($12), and Showtime ($12).
The catch for Prepaid Instant TV is that customers must bundle it with Comcast's Prepaid Internet service, which presently delivers up to 20 Mbit/s downstream and 1 Mbit/s upstream for $45 for each month of service. Comcast's Prepaid Internet also bundles in a wireless gateway, which is needed to connect customers to the IP-delivered TV service.
But Comcast still offers another version of prepaid TV that doesn't have to be bundled with Internet service. The catch, if one could call it that, is that customers use a Comcast-supplied set-top box (with no DVR).
And that standalone video offering, sold at Comcast's own Xfinity stores and at Boost Mobile retail outlets, is a bit more expensive. Refills on the service's baseline channel package cost $30 for seven days, or $90 for 30 days for the baseline channel package. The Startup Kit includes the set-top, remote control and 30 days of service.
---
Home in on the opportunities and challenges facing European cable operators. Join Light Reading for the Cable Next-Gen Europe event in London on November 6. All cable operators and other communications service providers get in free!
---
The Federal Deposit Insurance Corporation's last survey on the subject (from 2015) found that 26.9% of US homes are either unbanked (not served by a bank or similar financial institution) or underbanked (people who don't have sufficient access to "mainstream" financial services).
Comcast took a page from the mobile playbook in late 2012, when it began to test prepaid Internet services, and later followed with trials of a TV version. The MSO began to expand the reach of those prepaid offerings in 2016. (See Comcast Pitches Pre-Paid Internet Service.)
It's not clear how well those prepaid offerings have performed, as Comcast doesn't break out those customers. However, the prepaid option gives Comcast access to a subsection of the market that it can't reach with postpaid products.
And, in some ways, Prepaid Instant TV also gives Comcast a way to counter a cadre of virtual MVPDs (Sling TV, Philo, fuboTV, DirecTV Now, etc.) that sell no-contract, skinny-channel bundles that are delivered over-the-top. A differentiator in Comcast's favor is that it provides access to local broadcast channels (access to local broadcast nets from virtual MVPDs are either non-existent or spotty). But the price on Comcast's version ramps up quickly when add-on packages are mixed in.
— Jeff Baumgartner, Senior Editor, Light Reading