It wasn't a great quarter for Charter, but company executives seem unperturbed. In typical Charter fashion, company leaders talked about the nuts and bolts of reducing costs and driving consistency in the business during today's earnings report while glossing over anything that might be considered new and exciting.
If Comcast is trying to emulate Apple's corporate style (i.e., ambitious and upbeat), Charter is trying to make itself sound like... a utility company?
Overall, revenue was roughly in line with analyst estimates at $10.36 million, while earnings per share were a paltry $0.52 compared to predictions that ranged up to a consensus average of $0.81. Capex rose in the quarter by $73 million compared to a year ago, but CFO Chris Winfrey described annual capex as roughly flat and noted that further spending isn't "limited by budget, per se, but more about what can practically be done." Along those lines, Winfrey is hoping capex will rise higher in the second half of the year, particularly as the company converts more of its footprint to all-digital video delivery.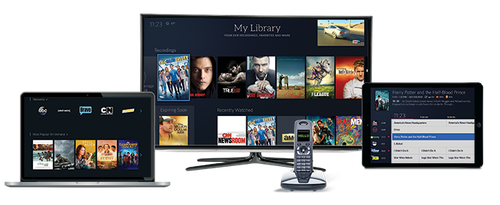 Notably, Charter Communications Inc. lost 90,000 video customers in the second quarter, twice as many as Comcast Corp. (Nasdaq: CMCSA, CMCSK), but still far less than AT&T Inc. (NYSE: T), which lost 199,000 video subscribers even factoring in new customers gained through the OTT product DirecTV Now. Meanwhile, Charter gained 14,000 voice subs and 231,000 Internet customers.
Charter executives focused on the continued press to standardize pricing and packaging across the company's acquired properties. That process is now complete except in Hawaii, and Charter thinks the business will soon see more positive results from that effort. CEO Tom Rutledge did acknowledge, however, that there continues to be elevated churn in legacy Time Warner Cable markets. He attributes the result to low-value product offerings in those regions and expects the pattern to change over time.
When asked about how he views skinny-bundle video services, Rutledge was unenthusiastic.
"I think there may be some market there," Rutledge commented, "and we have some experimental marketing activity in that space, but it hasn't yet been demonstrated to be a significant niche."
Charter is currently testing a $20-per-month skinny bundle called Spectrum Stream, but the product isn't available to everyone. (See Charter Dips Into Skinny TV With Stream.)
---
Want to know more about video and TV market trends? Check out our dedicated video services content channel here on Light Reading.
---
With regard to wireless services, Winfrey noted that Charter began new 5G field trials just last week. Those trials are about testing out the capabilities of Charter's network to support future wireless technologies. The company is hoping to gain further insight into the pros and cons of different spectrum bands as well as the advantages and disadvantages of using licensed versus unlicensed spectrum.
More immediately of consequence, Rutledge reiterated Charter's plan to launch a more conventional mobile service in 2018 based on the company's MVNO agreement with Verizon Communications Inc. (NYSE: VZ). Comcast has suggested that it's not anxious to move beyond its own MVNO arrangement to invest more significantly in developing a standalone mobile business. Rutledge said he agrees with that perspective, noting that there are difficulties ahead for the wireless sector.
"I would say I agree with Comcast's point of view on that; that we like our MVNO. We like our relationship with Verizon... And we do think that the industry has a lot of challenges in front of it," Rutledge stated.
Recently, Charter and Comcast entered into a one-year exclusive agreement to pursue wireless opportunities together. (See Comcast & Charter Seal Wireless Pact.)
On the reasoning for that decision Rutledge explained, "We have the same MVNO. We wanted to work together. We wanted to find a way to make that MVNO work, and we thought we needed a significant period of time to be able to work together comfortably on the same business plan with regard to the MVNO. And the one year gives us that."
— Mari Silbey, Senior Editor, Cable/Video, Light Reading