In the latest sign of trouble in TV land, Viacom is pointing a finger at Charter saying the cable company is making it difficult for Viacom to branch out with new skinny bundle and OTT services. The argument? That Charter is penalizing Viacom in current content distribution negotiations because the programmer is supporting skinny bundle services that undermine Charter's ability to sell a more expensive cable package.
This is a politically savvy move on Viacom Inc. (NYSE: VIA)'s part. Programmers have been in the spotlight recently for raising content costs even as fewer consumers are reportedly watching their shows. By shifting the blame back on distributors, Viacom is playing on consumers' desire for cheaper TV, while also positioning itself for a better retransmission deal with Charter Communications Inc. . (See Altice/Disney Deal: A Case of 'Happy Ever After'?)
Bloomberg was the first to report on Viacom's specific accusations, saying it obtained an internal memo on the issue. But the content company has been anything but shy on its dissatisfaction with Charter as a whole.
The programmer published a statement this week saying: "Viacom has made a series of very attractive offers to Charter that are consistent with terms we've recently reached with other large cable operators. Importantly, these offers would enable Charter to lower Spectrum subscribers' bills, while also giving them more access to shows across Nickelodeon, BET, MTV, Comedy Central and other Viacom networks."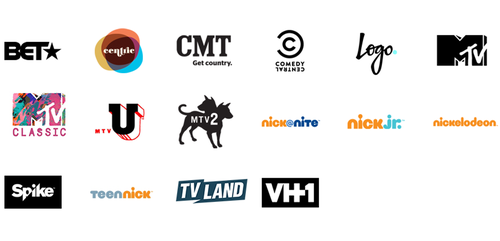 On the one hand, Viacom has reason to push back on Charter for hampering its efforts to come up with more creative (and cheaper) pay-TV offerings. On the other hand, the programmer could also be seen as carrying out a publicity stunt ahead of its own launch of a new OTT service in conjunction with A&E Networks, AMC Networks, Discovery and Scripps. Viacom wants a favorable deal for distribution with Charter, and it wants to make money through direct-to-consumer sales. (See Fall Is a TV (Industry) Lover's Delight)
The accusations against Charter also come as the American Cable Association (ACA) is lashing out at Comcast-owned NBCUniversal LLC for contract requirements that make it difficult for smaller operators to offer basic service tiers that don't include expensive regional sports content. According to the ACA, NBCU is requiring carriage of regional sports channels in operators' basic service tiers under stricter terms than most other content owners. The ACA makes specific note in a filing with the FCC that the government should be aware of this practice as the trend toward greater vertical integration in the industry -- i.e. the trend toward mergers that bring content providers together with distribution companies -- continues to grow.
The ACA also highlights two events that it sees as a threat to operators' ability to negotiate with major content owners in the near future: the assumed imminent closing of AT&T Inc. (NYSE: T)'s deal to acquire Time Warner Inc. (NYSE: TWX), and the expiration of regulatory conditions placed on Comcast Corp. (Nasdaq: CMCSA, CMCSK) when it acquired NBCU earlier in the decade.
---
Want to know more about video and TV market trends? Check out our dedicated video services content channel here on Light Reading.
---
So who's at fault for high-priced TV and limited video choice? Who should consumers blame?
The reality is that both sides share responsibility for the current situation. Programmers and distributors built up a model that was unsustainable in the long run -- huge bundles with a huge price tag -- and it's hurting them now as new online competitors eat away at their profit base.
There's nothing new in the dynamic. This is a war that content and pay-TV companies have been fighting for several years now. However, the issue will continue to take center stage each time a new round of licensing negotiations threatens to cause a content blackout for consumers.
It's a never-ending blame game, and unfortunately it's only likely to get worse until the industry reaches some type of equilibrium again between what customers want and what content and distribution companies are willing to deliver.
— Mari Silbey, Senior Editor, Cable/Video, Light Reading