Brazil Now a Barrier to AT&T/TW Deal

Comment (0)
With the US Justice Department still mulling its approval of AT&T's proposed $85 billion acquisition of Time Warner, Brazilian regulators just threw up a new roadblock to the deal. In a document filed on Tuesday, the antitrust agency known as Cade cited its concern that the transaction would prove anti-competitive. Cade must release its final legal decision by November 22, though it may extend that deadline by 90 days. Cade could still approve the transaction with conditions.
Of specific concern to Brazilian regulators is the worry that AT&T Inc. (NYSE: T) would gain unfair advantage through its access to information about how rivals to local subsidiary Sky Brasil set licensing deals with Time Warner Inc. (NYSE: TWX). Likewise, Cade argues that Time Warner could gain an unfair advantage through its access to details of how Sky Brasil negotiates licensing terms with other major programmers.
Note that AT&T's ownership of Sky Brasil comes from its acquisition of DirecTV back in 2015. Bloomberg estimates that a sale of the pay-TV company could be worth $5 billion.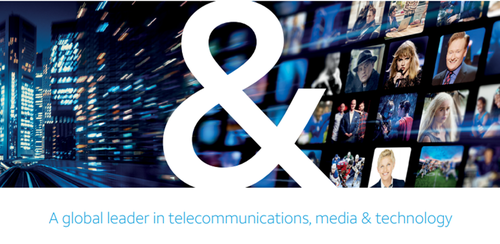 The Cade filing also points out that the combination of Sky Brasil and Time Warner would create incentives for the two entities to coordinate on future licensing deals beyond just leveraging new competitive data. For example, Time Warner could set unreasonable licensing conditions for Brazilian cable company NET in order to benefit Sky Brasil. Or Sky Brasil could set unreasonable distribution terms for programmer Globosat to benefit Time Warner.
In a request for comment by Light Reading, an AT&T spokesperson refuted anti-competitive arguments with the following statement:
"The merger between AT&T and Time Warner has taken one more step in its path to conclusion in the Brazilian market. The CADE's Superintendency referred the case to the Board for review. This means that the transaction will now be analyzed by the CADE's body responsible for its final decision on the matter.

AT&T believes that the union of the two players will not bring anti-competitive impacts to the market. The company believes that the merger with Time Warner will bring benefits for consumers as it will enlarge the options of content available for them and raise their access to information and entertainment. The operation also contributes for the market competitiveness, improving the offer of high quality services to customers, and stimulates the development of the audiovisual sector in Brazil.

The merger requires approval of antitrust authorities in 19 different countries. Thus far, it has been approved in 16, while approvals are pending in Chile, Brazil and the US. AT&T and Time Warner will work with CADE to clarify any issues they may have to promptly reach a final resolution on the matter."
---
Want to know more about video and TV market trends? Check out our dedicated video services content channel here on Light Reading.
---
Many of the concerns in the US around AT&T's plan to buy Time Warner also revolve around antitrust issues related to a dominant pay-TV distribution company owning a major television programmer. However, there is an actual law meant to prevent such action in Brazil, while in the US the walls between content companies and service providers have already broken down. Most notably, Comcast Corp. (Nasdaq: CMCSA, CMCSK) successfully took over NBCUniversal in 2011 and is today seeing major benefits from that acquisition. (See Does AT&T Deserve Time Warner?)
AT&T has continuously said that it still expects the Time Warner deal to close before the end of the year. A recent report by The Wall Street Journal suggested that the Department of Justice is close to finalizing merger conditions that would lead to approval.
Regulators in Mexico were the latest to approve the AT&T transaction this week.
— Mari Silbey, Senior Editor, Cable/Video, Light Reading
PARTNER PERSPECTIVES
- content from our sponsors
GUEST PERSPECTIVES
- curated contributions