Setting an example to other traditional communications service providers, PCCW used its pioneering IPTV service, launched in late 2003, to become the biggest pay-TV operator in Hong Kong, shoring up its voice business and becoming an important growth driver. (See PCCW Expands IPTV Deal With Tut.)
Since then, the operator has always strived to disrupt itself in an effort to stay relevant to its customers and not be overtaken by industry developments. That's why, in a world where OTT video is playing an increasingly important role in the viewing habits of the smartphone generation, PCCW Media has launched a new OTT video business called Viu.
Light Reading visited PCCW Media's offices in Hong Kong to talk to managing director Janice Lee and find out more.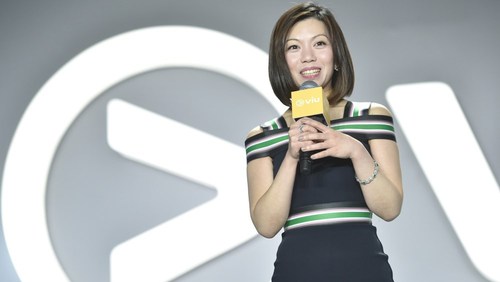 Light Reading: What was the thinking behind Viu?
Janice Lee: To put it into context, we were the disruptors when we came into the market with IPTV in 2003. We weren't offering just linear channels -- we started offering VoD, we started offering more interactivity… It wasn't Internet TV, it was a closed system, because that was how we could get the premium content rights. Fast forward to now, we're basically seeing another round of progression in terms of how the technology is impacting the media market.
In the beginning we were the only ones offering VoD service and the market took quite a while to adopt. And then we started offering on-demand content, catch-up content, and [over time]… a habit was building up to watch things on demand.
LR: So consumer behavior is converging -- people are watching on both TV and devices.
JL: The same customers are doing both. So… how do they do both with us? How do we develop our services and content so they are consuming our content on various platforms and not just [via the] TV?
Our whole OTT strategy stemmed from a companion or TV-everywhere proposition. Because we want to offer better services and more flexibility to our viewers, you can now take content outside home through our NOW player apps and NOW player Junior apps.
In the past couple of years we have seen an emerging segment of viewers whose primary screens might be these [holds up tablet]. They still watch TV at home with the family but that's a shared screen. On these personal devices they like to choose what they watch which is relevant to them.
LR: Is the TV everywhere service purely for NOW TV subscribers?
JL: The TV everywhere offering of the NOW player is a companion service offered to subscribers of NOW TV. We expanded on that in offering HBO Go and NOW Player Junior, where subscribers can subscribe to it independently. We are always trying to bring new people into the market as well.
Taking that further is our recent launch of Viu, which is a pure OTT standalone service quite specific to a category of content. It is an Asian content-centric service for an international and Hong Kong audience. We launched on October 26 with Korean content, Japanese content, Taiwanese, mainland [China] and our own content.
As we take that outside Hong Kong to other markets, the content set may vary a bit. It will have some pan-regional content -- Korean content travels very well around the region -- but each market will have some localization. The localization will be not just in adding more relevant content, but also in language and subtitling. One of the biggest things we have done is getting that localized content in terms of the subtitling into the hands of the consumer as soon as we can. In Hong Kong our commitment is to turn around subtitling within eight hours [of content becoming available].
LR: So you're taking this content that's out there in the wild and turning it into a profitable, legal service?
JL: Broadcasters used to [show international content] three to five months after its original telecast. Obviously there's a piracy base out there, but there's also a base who can afford to pay for TV services who were feeling they were not getting those US series when their [overseas] friends were watching it. We want to fill that gap with Viu. We are taking the feed overnight from Korea, subtitling it and turning it around [to get the content to market in a quality format, with subtitles, to outdo the content pirate sites]. Also, the whole industry is moving in the right direction, whether it's Sony or Fox or Warner or Universal. I would say 90% of the US series on NOW are either what they call express or within 24 hours. So viewers in Hong Kong can watch exactly what the US is watching, and that's a big move.
LR: Was it you who approached the content partners or did they come to you?
JL: Yes, we went to them but they'd been seeing this opportunity as well, where their content is hugely popular but perhaps there is no legal service. They were also missing out in the monetization of their content, so together we decided to create the service.
LR: This is fresh and unique content, but as it expands is Viu going to impinge on your NOW TV business?
JL: We really see it as a complementary service. We see that viewers want to consume content on various platforms. It doesn't mean that they are currently not a NOW TV subscriber -- in fact we know which NOW TV subscribers have an interest in this content… we hope that this segment of customers would [eventually] subscribe to a fuller set of pay TV content as well. It's all about filling a void in the market where people are consuming some content out there already, but at the same time trying to expand the pay-TV market. It's a freemium model. We try to convert some illegal usage to a legal service and it's often easier to switch their eyeballs first and we want them to start using this service without a lot of barriers.
LR: So it's advertiser-supported but at some point you will be pitching for subscriptions?
JL: Yes.
LR: Is this also a way of forestalling Netflix coming to Hong Kong next year, and the coming growth of internet OTT video?
JL: I think there's an increasing appetite to consume content on various platforms. So I think the market is big enough for more than just one player. Since we came into the [pay-TV] market we have grown it by more than 70% in terms of sheer market size -- it wasn't just about taking market share from other players. Taking a news channel as an example: people aren't watching necessarily less news, but they're watching more outside the home.
LR: You're aiming to launch Viu in Singapore, Indonesia and Malaysia early in 2016. Is Vuclip an important part of that?
JL: We invested in Vuclip. It is Silicon Valley-based, but its whole business model and the business is mostly in emerging markets. Its technology [helps to deliver content to] about 8 million subscribers in about ten countries. It's very good in the emerging markets. Our app is very feature rich, but if we plonk that into Indonesia or India not many people would be able to use it. Vuclip has a patented adaptive bit-rate technology that enables encoding on the fly. Its technology allows people to view on a variable bit-rate basis as they move. It works even on feature phones.
LR: What is the long-term vision for PCCW Media?
JL: We are a full-fledged media player now. Apart from just operating and doing bundling with the [PCCW] group services we have to continually offer new services to consumers. Whether it's here or outside of Hong Kong, it's not a pure reliance on just telco partnerships, although they're an important part of the ecosystem. We hope in the future that, apart from the content that you see, our other partners in the value-chain will join this OTT service in other markets.
LR: What kind of partners would they be?
JL: Content partners. I think everyone is assessing this space. What rights do they put on which platform? Whether it's the studios or whether it's the channel partners, they also want to exploit different windows and I think they're also looking at various platforms where they can do that.
In the end I think there's still room for an aggregator or curator because even though it's easy to download an app, it's also quite precious. We don't want to end up with eight different apps trying to sift out which content is in which app. So I think content curation is also a role that we'd like to play for our content partners.
LR: How about the mainland China market -- is that open to this service?
JL: The mainland market already has a very robust online video landscape -- you have a number of big players. Initially it is not our primary market. We are looking more at South-East Asia, India and then the Middle East.
LR: So are you on a continuum, where more and more of your current content will migrate from NOW TV to OTT?
JL: I don't know whether it will be a migration so much as there will be more content available on multi-screens. If you look at NOW player, it was also an evolution. When we launched TV on the go, not a lot of channels could clear their whole channel rights for OTT. But we've grown that. We've got 190 channels on TV and we've got 60 linear channels that can be watched on NOW player. It's a progression, where rights holders are able to clear the rights for OTT delivery. You're not seeing it disappear from one screen.
— Robert Clark, contributing editor, special to Light Reading