Verizon CFO Fran Shammo wasn't keen to talk in depth about the telco's reported $3 billion bid for struggling Internet company Yahoo at the Bank of America Merrill Lynch 2016 Telecom & Media Conference. He did however draw a line between Yahoo and Verizon's own Go90 video service.
"Obviously we've gone on a strategic roadmap here around mobile-first activity. We purchased AOL for the ad-tech platform. AOL has brought a lot of viewership to the platform, and you're going to see us over this next three to six months start to cross-pollinate our products utilizing the Verizon Digital Media Services platform. And when I say cross-pollinate, I mean the Go90 assets more integrated with the AOL assets so that we can broaden the viewership. And then really when you get down to it, viewership matters because viewership drives advertising dollars which drives the top line revenue."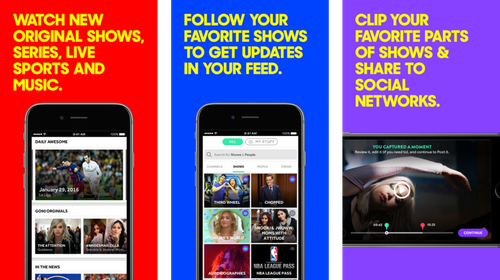 So far, viewership seems to be an issue for Go90. Verizon Communications Inc. (NYSE: VZ) CEO Lowell McAdam even went so far as to say that the service may have been "a little bit overhyped." He also claimed that the company views the Go90 initiative as "patient money," suggesting that the video service isn't expected to bring in serious revenue anytime soon. (See Verizon Backpedals on Go90.)
Verizon hasn't released metrics on Go90 yet, but according to Shammo, the company will start to reveal more detail on service results toward the end of the third quarter.
As for Yahoo Inc. (Nasdaq: YHOO), the company is expected by some to hold yet a third round of bidding for its core Internet business. The company is reportedly also looking into the sale of more than 3,000 patents. (See Verizon Bids $3B for Yahoo – WSJ Report and Yahoo Seeking to Sell 3,000 Patents – Report.)
— Mari Silbey, Senior Editor, Cable/Video, Light Reading