Netflix: The Birth of a Global TV Network

Comment (2)
LAS VEGAS -- CES 2016 -- In case anyone wondered about the power and influence of Netflix, the company just launched service in more than 130 new countries, including Azerbaijan, India, Nigeria, Russia, Saudi Arabia and many, many others.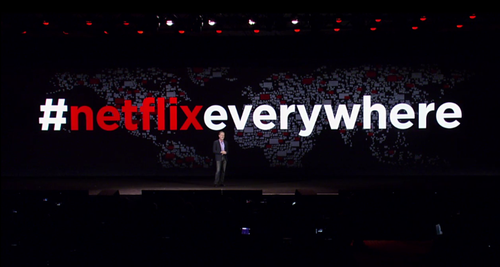 This changes the game for the TV industry. Other service providers are going to have to figure out how to go global, and it's likely to break many of them. This is why cable companies are consolidating in the US, and why there's greater alignment across country and continental borders with regard to network technology and content delivery techniques. (See Across Continents, Comcast & Liberty Align, Shaw Selects Cisco's New Open CDN Platform and Cable Opens Up to Open Source.)
It's also why service providers are fighting like mad to solve content rights issues and manage the consequences of fracturing business models. If they don't, Netflix will eat their lunch.
Netflix Inc. (Nasdaq: NFLX) CEO Reed Hastings said in his CES keynote address: "The global potential is both a joy and a challenge to fulfill."
Probably more challenge than joy for many of Netflix's competitors.
— Mari Silbey, Senior Editor, Cable/Video, Light Reading