Netflix is getting ready to expand into China via a licensing agreement with streaming service iQIYI. Variety was first to report that the company has signed a deal with iQIYI to distribute Netflix content. Light Reading has since confirmed the news.
Although Netflix Inc. (Nasdaq: NFLX) is unwilling to share any further details of its deal in China, Variety is reporting that, through the agreement, future Netflix original programming is expected to be delivered in the country at the same time as it's launched in other markets. If true, this would be a remarkable feat given Chinese media censors.
Regardless of the specific details, however, the iQIYI deal significantly expands Netflix's audience reach. The Wall Street Journal recently reported that iQIYI had 481 million active users as of last December, massively eclipsing Netflix's own subscriber numbers, which totaled not quite 98.8 million at the end of March. (See Netflix Nears Big Milestones.)
Netflix has an insatiable appetite for growth, part of which is tied to the fact that the company needs tremendous scale in order to balance out the amount of money it spends on programming each year. In 2017, the company has said it plans to invest more than $6 billion in content, up from $5 billion in 2016. Given the low cost of Netflix subscriptions, that money can only be recouped through massive and highly efficient content distribution.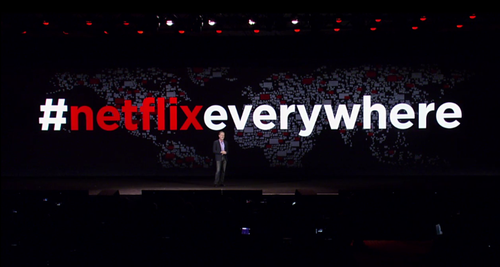 Netflix began significant global expansion just over 15 months ago when it launched service in more than 130 new countries simultaneously. Unlike many service providers, Netflix can get around the difficult dilemma of negotiating global content rights because it owns many of the most valuable titles in its video library. That advantage is putting pressure on the traditional pay-TV industry which continues to be highly constrained by geography. (See Netflix: The Birth of a Global TV Network.)
To compete with the scale of Netflix and other OTT companies, pay-TV companies have been on a mergers-and-acquisitions spree, part of a consolidation trend that has spanned not only the service provider side of the television business, but also the programming side. While consolidation has largely happened within national territories -- at least on the North American side of the pond -- there have been some business moves of late that have crossed international boundaries including French company Altice 's acquisitions of Cablevision and Suddenlink, and Comcast Corp. (Nasdaq: CMCSA, CMCSK)'s expansion into Canada via technology licensing agreements with Rogers Communications Inc. (Toronto: RCI) and Shaw Communications Inc. (See Rogers Embraces 'Comcast North' Strategy.)
— Mari Silbey, Senior Editor, Cable/Video, Light Reading