Amazon may have learned a thing or two from Apple about using hardware to control an ecosystem. On the brink of the holiday season, Amazon suddenly stopped selling Apple TV and Google Chromecast devices. Its justification? That those products don't support Amazon Prime Video, and therefore should not be available on Amazon's site. Dubious reasoning to be sure, but a crafty move on Amazon's part, and only the beginning of its advantage over TV rivals this buying season.
If you look at the top sellers in electronics on Amazon after the Thanksgiving weekend, the Amazon Fire TV, Fire TV Stick and Fire tablets all rank in the top ten. That means a lot of people are getting Amazon TV products for the holidays. The Roku 3 breaks the top 15, although oddly the newest Ultra HD Roku 4 isn't on the list. The Apple TV and Google Chromecast are, obviously, nowhere to be found.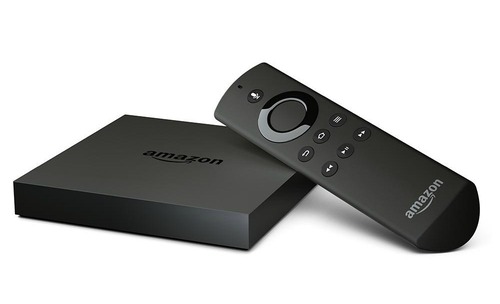 There's reason enough for the Fire TV products to be popular in their own right, but I'd also wager there's nowhere people buy more stuff as a whole than on Amazon's site. And if you're adding one product to your cart, why not pick up an Amazon Fire device too and cross another person off your gift list? Especially if you're already an Amazon Prime member (Consumer Intelligence Research Partners estimated there were already 40 million in the US earlier this year) and can get free two-day shipping.
It helps that Amazon.com Inc. (Nasdaq: AMZN) also amps up its own products with deals and promotions all over the site. Maybe you weren't thinking about getting the Fire TV stick, but there it is, and at $40, it's only a bit more expensive than the Chromecast. What a great gift for Uncle Johnny.
As Apple Inc. (Nasdaq: AAPL) well knows, once people start using your products, they get used to the way you do things: your user interface, your catalog of apps, even your accessories. That's a huge bonus for Amazon this year since, pretty soon, households across America will be flush with new Fire TV devices.
Presence in the home is only half the battle. But Amazon is also building up a stable of new and original content for the Amazon Prime TV service; a service that anyone with a Prime account already gets for free. Viewers can watch Prime TV on many, many different devices, but combine free, original content with convenient, affordable hardware, and you've got a pretty good recipe for mass adoption.
---
Want to know more about the impact of web services on the pay-TV sector? Check out our dedicated OTT services content channel here on Light Reading.
---
Apple, Google (Nasdaq: GOOG) and Roku Inc. are formidable competitors in the TV streaming space. All have new devices out this year, and Apple has formally introduced its own TV operating system, which could help give it crossover appeal with consumers who are already addicted to iOS apps. (See Apple Brings tvOS to Apple TV.)
There's a rumor too that Amazon could have a Prime Video app ready for the Apple TV before the end of the year… just after the close of the holiday shopping season.
Google, meanwhile, sold the most streaming devices in the past quarter with its Chromecast device, according to Strategy Analytics, nabbing 35% of market share.
And Roku won top market share for streaming devices in 2014, which means it already has a significant place in consumer homes. It also launched more Roku-powered TV sets this year (including a new one with LG), giving it even more of a potential footprint. (See Roku Reigns in Streaming Market.)
Amazon, however, has a chance to pull off a coup this Christmas… thanks to its Fire TV products and its retail market dominance.
Note to TV service providers: You know how you've said apps are the future of TV? (See In the Ring: Apple TV Versus Cable.)
It's time to get your app ready for Amazon.
— Mari Silbey, Senior Editor, Cable/Video, Light Reading