A coming subscription-based streaming service from The Walt Disney Co. that will bring a heavy dose of competition to major SVoD services from Netflix and Amazon has a name: Disney+.
Walt Disney Co. (NYSE: DIS) Chairman and CEO Bob Iger revealed the name last week during the company's fiscal Q4 results call, reiterating that the service will offer a mix of original Disney, Pixar, Marvel, Star Wars and National Geographic content, along with TV shows and all new theatrical releases, starting with Disney's 2019 slate. Disney+ will initially focus on the US, then expand to Europe and elsewhere.
The name for the new service borrows a page from ESPN+, the sports-focused direct-to-consumer offering that Disney launched in April. ESPN+ sells for $4.99 per month and now has more than 1 million subscribers.
Iger noted that originals for Disney+ are already in production (including a live-action Star Wars series called The Mandalorian, but didn't reveal an exact launch date or hint at pricing. Disney plans to present a "first look" at Disney+ and shed more light on its content at an investor conference set for April 2019.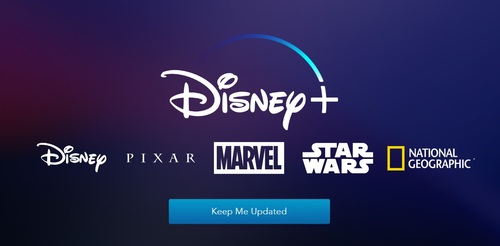 "As with ESPN+, the launch of Disney+ will just be the starting point," Iger stressed. "We plan to continually elevate the experience, and enhance the value to consumers with a constant pipeline of exclusive new content as we move forward."
As for that starting point, Disney+, despite having a batch of top-tier brands, will have some serious ground to make up if it's to catch up to the larger SVoD services. Netflix Inc. (Nasdaq: NFLX) ended Q3 with more than 130 million paid subs worldwide, including 58.46 million in the US. Amazon.com Inc. (Nasdaq: AMZN) revealed in April that Amazon Prime, which includes access to its Prime Video offering, has more than 100 million members/subscribers worldwide. (See Netflix Tops 130M Paid Subscribers Worldwide.)
Much of the technology underpinning Disney's new DTC efforts comes from BAMTech, the tech services and OTT streaming spin-off of MLB Advanced Media in which Disney now has a majority stake.
Iger said he visited BAMTech recently to take a look at an "early prototype" of the Disney+ app. He added that he was impressed by the "elegance" of the demo and how it personalized the way the individual brands are presented, though it's "not quite … ready for prime time."
Disney+ has a website hiding out in the open (www.disneyplus.com) though it's currently little more than a splash page that lets visitors provide an email address so they can be alerted to updates about the service.
Expanding on Disney's DTC priorities
"DTC continues to be one of our top priorities," Iger said.
In addition to building the sub base of ESPN+ and ramping up the launch of Disney+, those DTC-related priorities also include Hulu. Once it salts away its acquisition of 21st Century Fox , Disney will hold 60% of Hulu, which has its own SVoD service along with an OTT-TV offering. The rest of Hulu will be owned by Comcast Corp. (Nasdaq: CMCSA, CMCSK)/ NBCUniversal LLC (30%) and AT&T Inc. (NYSE: T)/Warner Media (10%).
Iger acknowledged that Disney, with that majority stake, will have "considerable say in how Hulu is run." He allowed that anything Disney does with Hulu will be done "with an eye toward being fiscally responsible to the other shareholders, even though they're minority shareholders."
There's been speculation that Comcast might unload its stake in Hulu after Comcast came away with Sky. However, others, including BTIG Research analyst Richard Greenfield, have urged Comcast to retain its position, partly to ensure that NBCU content stays in the Hulu content mix and to also get an "inside peek" at DTC economics and subscriber trends.
Still, Iger has some ideas about Hulu. In addition to boosting investment in programming, he also suggested there was some "pricing elasticity" to explore, particularly with Hulu's multi-channel offering. Iger didn't detail what he has in mind for pricing, but the mere suggestion could mean a greater array of packages and, possibly, higher prices. (See OTT-TV Gains Slow to a Crawl in Q3, but Cord-Cutting Does Not – Analyst.)
Iger shrugged off the loss of Sky to Comcast. "On the Sky front, you can't cry over spilled milk … There's nothing we can do about it," he said. (See Comcast Locks Up Bulk of Sky Shares and Comcast Outbids Fox for Sky With Offer of £17.28 Per Share.)
Though Sky would have given Disney more direct-to-consumer options in Europe, losing it won't hinder Disney's plans for that market. Iger said Disney sill plans to bring Disney+ to Europe and to bring Hulu to more international markets.
— Jeff Baumgartner, Senior Editor, Light Reading