As cable video services move to IP delivery, there's no technical reason for cable operators to remain constrained within their regional territories. There are, however, plenty of business reasons to do so -- not least because moving to a national footprint requires negotiating new contracts with programmers to broaden distribution rights.
Now, according to a report by Bloomberg, Comcast Corp. (Nasdaq: CMCSA, CMCSK) is doing just that.
While the company continues to say it has no plans to offer a nationwide video service, Comcast is acquiring rights from some content owners for national distribution. The report says that some of these rights are being secured as part of larger contract discussions. There are no details on which programmers have agreed to new deals, but the report cites CBS and ESPN as two networks that have not yet gone down this path. (See also Comcast: X1 Strong, No Need to Go OTT Today.)
Whether or not Comcast gets national streaming rights for television programming, it has already developed the technology infrastructure to deliver video over IP. And not just some of the video in its massive library of linear and on-demand services, but all of it. As executives confirmed at Light Reading's Cable Next-Gen Technologies & Strategies conference, Comcast can now stream everything over IP, thanks to a transformation of its systems that has taken the better part of seven years to complete.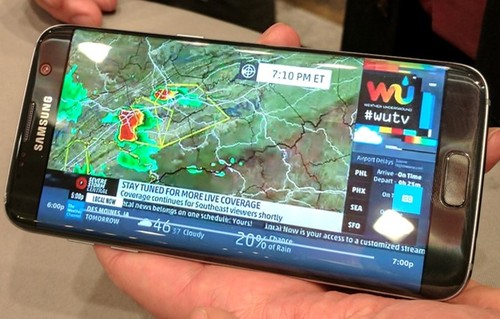 This does not mean that Comcast is giving up on its traditional QAM delivery network, which will continue to serve many millions of homes for many years. But it does mean that when and where it's advantageous for Comcast to do so, it can transition customers to an all-IP service.
---
Want to know more about video and TV market trends? Check out our dedicated video services content channel here on Light Reading.
---
Comcast is no dummy when it comes to hedging its bets for the future. The cable company can make the most money now by capitalizing on the high-revenue subscribers in its established footprint. While rivals like AT&T Inc. (NYSE: T) and Dish Network LLC (Nasdaq: DISH) toil away to acquire new low-margin customers for their OTT platforms, Comcast is merrily racking up new video subs that pay the company a lot more money. (See Cablecos Gain From Era of Telco Transition.)
It doesn't take a genius, however, to recognize that Comcast can't count on an upward trend with its traditional pay-TV service forever. There are too many seismic shifts underway in both consumer viewing behavior and in how Comcast's competitors are responding to these massive and largely demographically driven changes.
So there's good reason for Comcast to be stocking up on national distribution rights now.
— Mari Silbey, Senior Editor, Cable/Video, Light Reading