Consider it a lesson in Comcast economics. If a video service doesn't build on the strength of Xfinity and the X1 platform, it's unlikely to survive in Comcast's world.
The dominant US cable provider made that clear again this week with news that it's pulling back on the little-known and largely forgotten "Watchable" over-the-top video service, which it first launched in September 2015. Comcast Corp. (Nasdaq: CMCSA, CMCSK) didn't officially announce this strategy shift, but after a telling interview with the publication VideoInk (paywall), VP Jamie Gillingham released a statement on the cable company's intentions:
"We are taking our learnings, among others, and shifting the strategy for Watchable to focus on integrating the content within our Xfinity TV platforms, notably X1 where we saw the greatest amount of engagement and organic discovery. Also, we created new technologies for managing and consuming content for Watchable that we are now using in other parts of the business."
In other words, Comcast is holding on to some of the content and technologies that have powered Watchable, but it's ending development of the platform as a standalone OTT service.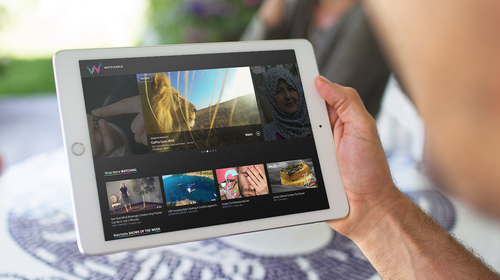 As a refresher, Comcast introduced Watchable as something of a YouTube competitor, available online and through X1 set-tops. (See Comcast's Watchable: Like YouTube… Sorta.)
The ad-supported service doesn't host user-generated content, but it does curate and stream web-based videos -- including original content -- from a variety of producers. Some of the videos are sourced from Comcast's own network properties and investments like NBCUniversal LLC and Buzzfeed. Others come from non-exclusive licensing deals.
Comcast also debuted Watchable around the same time that Cox Communications Inc. and Verizon Communications Inc. (NYSE: VZ) were launching their own OTT ventures. Neither of those platforms have fared well either. Cox's FlareMe TV service flared out quite quickly, and Verizon's Go90 app perennially appears to be on life support. (See Cox's Fledging OTT Service Flares Out and Verizon Video Woes Pile On.)
In Comcast's case, the cable company seems to want to make clear that it doesn't consider Watchable a failure. The operator characterized the service in its early days as a digital sandbox, and Gillingham reports that Comcast is taking away valuable information from the experiment. However, what the company appears to have learned most clearly is that viewers aren't interested in yet another portal for web content. It's like the early days of the Internet all over again. Users didn't need ISPs to act as a gateway to news, weather, sports and games back then, and they don't need Comcast to curate web-based video streams for them now. (See Operators Blunder in Online Video Era.)
---
For more cable market coverage and insights, check out our dedicated cable content channel here on Light Reading.
---
Watchable isn't the first video service that Comcast has tested and then shut down. The company's entertainment arm NBCU launched a standalone OTT comedy service called Seeso in January 2016 before announcing just last month that Seeso would close up shop by the end of this year. (See Are Cord-Cutting's Days Numbered?)
Further back, Comcast introduced a would-be Netflix competitor in 2012 called Streampix but reeled that product in two years later, saying that Streampix would be subsumed into Comcast's Xfinity TV app and website. (See Comcast Turns Off Streampix.)
Meanwhile, Comcast continues to build on the overall success of Xfinity and the X1 platform. If ever there was a popular Comcast destination for video – including for services like Netflix and YouTube -- X1 is it. And as long as X1 continues to succeed, Streampix, Seeso and Watchable can all rest in peace.
— Mari Silbey, Senior Editor, Cable/Video, Light Reading