Apple is always on the cusp of revolutionizing the television business. Or at least that's what pundits have predicted for years.
In the latest installment of Apple's TV saga, The Wall Street Journal is reporting that the company plans to spend $1 billion on original content over the next year. The goal, according to the report, is to move into the premium programming space, making Apple Inc. (Nasdaq: AAPL) a competitor to OTT giants Netflix Inc. (Nasdaq: NFLX), Amazon.com Inc. (Nasdaq: AMZN), Home Box Office Inc. (HBO) and more.
Apple Senior Vice President Eddy Cue has hinted previously that the company envisions a larger role for itself in the television market, one that extends beyond the company's Apple TV hardware, iTunes and the latest incarnation of Apple Music, which includes Apple's first original -- and unscripted -- video series Planet of the Apps and Carpool Karaoke. In fact, Cue wooed well-known TV executives Jamie Erlicht and Zack Van Amburg over to Apple in June, stating at the time, "We have exciting plans in store for customers and can't wait for them to bring their expertise to Apple -- there is much more to come."
However, Apple has a very checkered past when it comes to TV, and a lot to prove if it wants to take on a market that's already been disrupted, fragmented and generally thrown into a chaotic frenzy.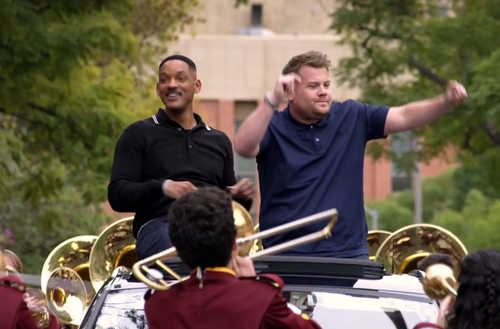 Working in Apple's favor
On the plus side for Apple, the company has a lot of money. One billion dollars doesn't even make a dent in the company's cash reserves, which is good because Netflix, the largest of the OTT video streamers, is planning to spend about $6 billion this year on its own content budget.
Second, Apple has several links in the video service chain already in place, including a massive consumer hardware presence, and billing relationships with TV viewers through iTunes and iOS.
Third, because OTT video services have exploded over the last few years, Apple doesn't have to take on the hard work of re-training consumers about the way they watch television. That burden's already been shouldered, and Apple can take advantage of the results. Note that traditional pay-TV providers are already losing customers to cord-cutting and OTT services, as evidenced in the second quarter when operators shed nearly 1 million subscribers over a three-month period. (See Are Cord-Cutting's Days Numbered?)
---
Want to know more about video and TV market trends? Check out our dedicated video services content channel here on Light Reading.
---
What's missing from the picture
The one major thing Apple doesn't have to support a new TV service is broadband infrastructure. Broadband will always be the ace up the sleeve for cable and telecom companies, who can use Internet service as a lure for video customers. Further, by owning the last mile, ISPs control how video is ultimately delivered to consumers, meaning all OTT providers are dependent to one degree or another on the infrastructure systems that operators maintain. In theory, that shouldn't matter because ISPs want customers to be happy with the quality of their Internet service and have also promised to treat all network traffic equally. But in reality, Apple -- like all OTT players -- still has to navigate around issues like interconnection and caching agreements with ISPs to make a TV service work.
And of course, the fight over net neutrality (i.e., that promise to treat all traffic equally) hasn't ended, and likely won't any time soon. (See Net Neutrality, Here We Go Again.)
Wild cards
There are a number of factors that might tip the balance toward success or failure for Apple's TV ambitions. For example, while Apple might not be a broadband provider, it has built its own content delivery network, one which Frost & Sullivan analyst Dan Rayburn estimates was already carrying 75% of Apple traffic more than a year ago. That CDN could prove a serious boon to the company if Apple can mimic the Netflix strategy of using an in-house content delivery network to control costs and improve video delivery performance.
On another front, there's the issue of how the rest of the market reacts to Apple. Comcast Corp. (Nasdaq: CMCSA, CMCSK), for instance, has said it wants to become the aggregator of aggregators in the video market. But does that mean Comcast would carry an Apple TV service on its X1 platform the way it now carries Netflix? And how important would or wouldn't that support be to Apple's economics? (See Comcast: X1 Strong, No Need to Go OTT Today.)
Most of all, there's the question of how Apple executes on its TV vision. The company is known for delivering a premium user experience, but in the video business, Apple controls fewer of the variables in the delivery chain. That's kept Apple from tackling the industry head-on before. Only time will tell if it's ready to do so now.
— Mari Silbey, Senior Editor, Cable/Video, Light Reading